UGA vs. UAB Recap and Reaction
UGA vs. UAB RECAP AND REACTION – Saturday nights in Sanford Stadium always provide for a great atmosphere. Georgia opened the game with the fast start they had been missing so far this season. Carson Beck first turned to his transfer receivers to get things going finding a wide open Dom Lovett for a big gain to start the game, and later RaRa Thomas on a hitch. Brock Bowers got involved early in the screen game, and Arian Smith was able to juke his defender for a 12 yard touchdown catch.
Georgia was missing Mykel Williams at defensive end, who was out with an illness. Javon Bullard did not play at safety either, and Dan Jackson took a majority of the snaps in his absence. After David Daniel-Sisavanh played poorly last week, Jackson got the start. Defensive lineman Warren Brinson put an end to the first offensive possession for UAB with a sack.

Recap (
UGA 49-UAB 21)
First Half
Georgia stalled out on the second drive due to a drop from Lovett and a sack on third down. Running back Andrew Paul got in early on this drive after not playing last week. While this drive didn't put up points, Mike Bobo's offensive strategy became clear. He was turning to a more up tempo offense this game, and using formation changes to create some confusion.
CD Daylen Everette had a nice pursuit and tackle on 3rd and 9 to end the drive for the Blazers, forcing another punt. Georgia again marched down the field with a nice move by Marcus Rosemy-Jacksaint to take a hitch 26 yards. Daijun Edwards sprinkled in a couple of runs and a catch to move the sticks. Georgia did stall out in UAB's territory when Carson Beck threw behind RaRa Thomas on a slant on 4th down to turn over the ball. After last week's kicking woes, it appears Kirby preferred to take his chances on 4th rather than attempt a long field goal.
UAB was forced into a three and out after LB CJ Allan made a tackle at the line of scrimmage and Chaz Chambliss pressured QB Jacob Zeno into an errant throw. Unfortunately, Mekhi Mews fumbled on the punt return and UAB capitalized. UAB used an arrow route from the backfield to create a mismatch with LB Jamon Dumas-Johnson to score.
Georgia responded by taking its first downfield shot of the night. Wideout Jackson Meeks, back from injury, was wide open down the field but Beck overthrew him. Beck seemed to be a bit panicky, but settled in after running for a first down. He then found tight end Oscar Delp for a 19 yard gain and found Bowers on a screen. Bowers launched a UAB defender out of bounds with a stiff arm to get the Dawgs close to scoring before Daijun Edwards punched it in to regain the lead.
Dawgs Take Control
UAB was able to move the ball some on the subsequent drive, but linebackers Smael Mondon and Darris Smith slowed the offense. Zeno again threw incomplete on third down and they punted.
Beck again went downfield looking for Arian Smith, who failed to adjust for the ball in the air and dropped the pass. Dominic Lovett dropped another screen, but made up for it with an 18-yard gain and another catch for a first down. Beck then found Bowers on a wheel route which he took to the house for a 41-yard score to put the Dawgs up 21-7.
On the next play, linebacker Smael Mondon tipped a throw from Zeno, which found its way into the hands of defensive back Tykee Smith for an interception. UGA looked to running back Cash Jones on a nine-yard gain, and fellow back Daijun Edwards who had two carries, the second of which scored from three yards out.
Just when it looked like Georgia was cruising, UAB was able to manufacture a score before half. A lack of hustle and a Tykee Smith missed tackle hurt the Dawg defense on the drive. Smith was then beat for a touchdown that capped a nine-play, 70-yard drive for the Blazers to bring the game back to two scores.
Second Half
In the second half, the Dawgs forced a three-and-out and responded with a heavy dose of the run game, led by Edwards. Daijun opened with some moderate gains before busting a 16-yard run. Then, the Dawgs turned to Dillon Bell and Cash Jones to carry the load before Beck dove over the pile for a one-yard touchdown run.
After stopping yet another UAB drive, Beck hit MRJ for a 50-yard gain on a deep over route. Just when it seemed like UGA was going to misfire in the red zone, Bobo dialed up a clever screen to Bowers, which he took 10 yards for the score.
Up 42-14, the Dawgs put in the reserves for the remainder of the game. They were able to halt a 14-play drive from the Blazers on downs. The brightest moment from the backups game via a Brock Vandagriff-led drive in the 3rd quarter. Vandagriff found CJ Smith for a 21-yard gain to open the drive. Andrew Paul added a couple of runs before Vandagriff took off himself for an 18-yard gain. Walk-on Sevaughn Clark took his first carry of the season seven yards for a score.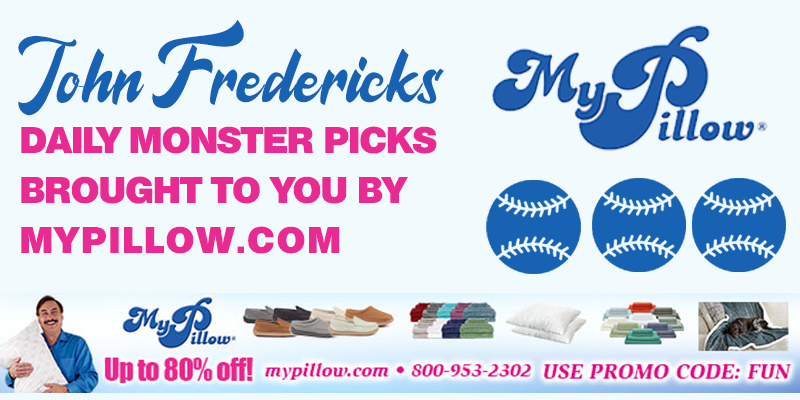 Analysis 
Offense
The score doesn't show how dominant Georgia was in this game. On the whole, I think there is a lot to be encouraged by the offense in particular. Beck is growing each week. While he did miss on two deep balls, one I put more of the blame on Arian Smith. Still, he was able to find a rhythm in the intermediate passing game and make a couple plays with his feet. Yes, he still misses seeing some receivers, and yes, he still started a bit slow in the game.
However, he's getting more and more comfortable. OC Mike Bobo only had one call that I was baffled by. I think what we saw against UAB will be more of what our offensive identity is meant to be, mixing in uptempo offense, using motion and formation changes to create mismatches on the defense, etc. Plus, the Dawgs finally utilized Brock Bowers to the extent they should. He finished with nine catches for 121 yards and two scores. 
The offensive line held up well, and Dylan Fairchild had a solid game at guard. Left tackle Earnest Greene still has his moments, both good and bad. For the second game in a row, Xavier Truss has been more valuable playing right tackle than left guard. 

Strong Blocking Across the Board
I expected RaRa Thomas to have a breakout game, but it ended up being Rosemy-Jacksaint instead, the other option at X. His three catches went for 94 yards. Dom Lovett continues to struggle some with drops, but also proves he has immense value in the passing game. Jackson Meeks didn't make the stat sheet, but his blocking out wide is valuable, and I expect he'll get more snaps because of it. 
Oscar Delp still has a long way to go in his blocking. He had multiple errors, missed assignments or penalties, that cost the Dawgs. Georgia is close to getting Lawson Luckie back from his ankle injury, and they could really use his blocking. Honestly, he may end up being more valuable opposite Bowers in 12 personnel this year than Delp is. 
Daijun Edwards had a solid game with 12 carries for 65 yards and two scores. It was encouraging to see Andrew Paul back getting seven carries. At times, he showed some explosiveness and was also able to catch a ball out of the backfield. If he can continue to get comfortable, by the end of the year he has the ability to really contribute. We need him. 
Georgia scored on all six red zone trips, addressing the biggest concern on offense so far. The Dawgs hardly had to use Brett Thorson in punting all game. Again, they are growing, jelling, getting there, and they're still not fully healthy.   
Offensive Grade: A-
Defense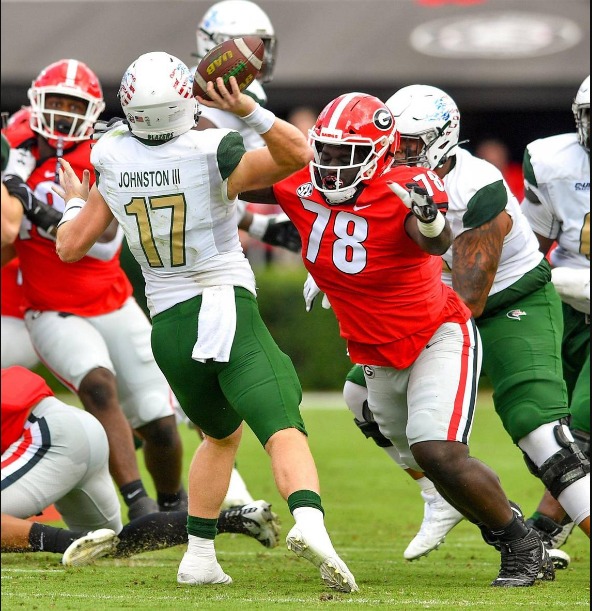 Defensively, this game was somewhat concerning. Where the offense has sputtered in its execution previously, this week the defense had some bad moments. Whether it was missed tackles or assignments, UGA should not have given up 21 points to UAB. The Blazers, to their credit, did call a great game, and I believe other teams will use some of the plays and concepts they ran against UGA later in the year.
Georgia was hurt by arrow routes out of the backfield where our linebackers couldn't really pursue or keep up as quickly as UGA fans have come to expect. The good news was that those gains were often minimal, and UGA didn't allow explosive plays against UAB. CJ Allen continues to impress at linebacker, and I still think Georgia is finding its best pass rushers. Darrus Smith is going to be hard to keep off the field on 3rd downs. Jordan Hall is also flashing on the line in the kind of role Bear Alexander played last year.
Keep in mind, Georgia was missing its two best defenders in this game, and still had a solid performance. While I anticipated that Nazir Stackhouse would have a breakout season on the line, so far Warren Brinson has been the one to make big plays. Brinson had 3 tackles and a sack, but has been effective in beating his man and getting pressure on the quarterback. Dumas-Johnson looked slow a couple of times in the game, and there was a noticeable increase in team speed once some of the younger back ups got in.
Their athleticism is next level. JDJ is the leader of this defense, and will be hard to keep off of the field. However, I do think he is a bit of a liability in coverage, and smart teams will exploit that at the right times this year. 
Defensive Grade: B
Special Teams 
I don't have many positive things to say about special teams this week. Two fumbles on returns, one from Meeks and one from Dillon Bell, cost the Dawgs big time. Jared Zirkle struggled to kick the ball in the back of the end zone for touchbacks. Brett Thorson averaged 47 yards on two punts, so that's the one positive.
On the whole, special teams have been awful this year and needs to get cleaned up fast. Make easy kicks. Get touchbacks. Don't turn the ball over.
Special Teams Grade: F 
Overall Grade: B