UGA vs. South Carolina Recap and Reaction
UGA vs. SOUTH CAROLINA RECAP AND REACTION – For the third week in a row, Georgia started off slowly. The first half was full of self-inflicted wounds and avoidable mistakes. South Carolina managed to put together all the ingredients for an upset and Georgia went into half down 14-3 before rallying in the second half.  

Recap (
UGA 24-South Carolina 14)
First Half
South Carolina marched down the field in the opening drive behind Spencer Rattler and Xavier Leggette's connection. They showed their chemistry early on with a sideline pass that was well defended by Daylen Everette but Rattler placed it where only Legette could come down with it.
The Carolina offensive line was able to manage pressure from the Dawgs easily in the first half, as the Dawgs brought 5+ to no avail. Then on 3rd and 16, a short throw to Juice Wells resulted in a touchdown after UGA safety Dan Jackson whiffed on an open field tackle and David Daniel-Sisavanh took a poor angle. Unfortunately, Wells re-injured his foot on the play and didn't see any more action.  
The Dawgs responded with a methodical drive of their own. The UGA offense was boosted by RB Daijun Edwards presence. From his first run, Edwards elevated the UGA running game from the previous two weeks. He finished the game with 20 carries and 118 yards. Carson Beck dinked and dunked the ball with short throws to Brock Bowers, Rosemy-Jacksaint, and Cash Jones.
Carolina brought pressure early, which rattled Beck. Georgia stalled out in the red zone as a third down screen to Marcus Rosemy-Jacksaint came up short of the sticks. UGA expected pressure from Carolina, but they held back and had plenty of tacklers to haul down MRJ. The Dawgs settled for 3 on their only possession in the first quarter. 
Georgia seemed to settle in on defense in the second drive. Legette again caught one on Everett for a first down catch, but know Everett was doing what he was supposed to do. DL Nasir Stackhouse was able to sack Rattler by grabbing his jersey from behind. Then Pop Johnson pursued a screen throw perfectly for a TFL. Tykee Smith tipped the third down pass to get Carolina to punt.  
Georgia moved the ball again with short throws, but Beck missed seeing an open Brock Bowers over the middle. Instead, he opted to throw to the running back on 3rd down, which got batted up in the air and fell incomplete.  
Rain began to fall on Carolina's subsequent drive. CB Kamari Lassiter blew up a screen pass with a huge hit and a TFL. Then Daylen Everett got beat twice in coverage for Carolina to convert. However, Malaki Starks was able to defend another throw to Legette to stop the drive and force a punt. 
Daijun Edwards ripped off runs of 12 and 21 yards. After runs by Kendal Milton and Dillon Bell, RT Amarius Mims' ankle was rolled up on. LG Xavier Truss moved to RT as the backup tackle Austin Blaske was already hurt. Carson Beck had a nice scramble that moved the chains and drew a personal foul penalty. However, earlier in the drive he missed Brock Bowers on a deep ball.
In reality, he had another receiver streaking wide open down the field who he should have hit. Oscar Delp came up with a short catch to convert on 4th down on a brilliant play call. The Dawgs moved down to goal to go before stalling out. Peyton Woodring missed the short field goal.  
Before half, Carolina managed another touchdown drive. Rattler used his legs to pick up yards, finishing the game with 8 carries for 35 yards. Pop Johnson had a bad series, missing an easy tackle on Rattler. In Javon Bullard's absence, David Daniel-Sisavanh took most of the reps at safety. He was beaten by Legette on a deep throw and had a couple of missed coverages in the first half that cost the Dawgs.
Smael Mondon got lost in coverage which resulted in a catch and run down to the 2 yard line before Carolina used a wildcat formation to punch in a score. 
Second Half
In the second half, Georgia started off with two swing passes to Dominic Lovett to get things going. Then he let one rip to RaRa Thomas in a post over the middle of the field. Kendal Milton busted a run on the outside for about 14 yards. Edwards broke through a nice hole to score the first touchdown for the Dawgs from 7 yards out to finish off a 6-play, 75-yard drive.  
Georgia's defense was dominant in the second half. The blanked Carolina on the scoreboard. Mykel Williams came up with a big sack on the first drive. CB Kamari Lassiter switched to defend Legette and came up with a key break up to force a 3 and out.  
Brock Bowers was targeted more in the second half. Beck hit him on a dig to move the sticks. RaRa Thomas got us close to a first and Beck did a QB sneak on 4th down to convert. Lovett caught another swing pass that he almost took to the house. Arian Smith, as much as I hated his blocking last week, had some key blocks this week and this play was an example. Dillon Bell punched in the touchdown to take the lead.  
David Daniel got lost in coverage to start the next drive. Tykee Smith and Smael Mondon missed a couple tackles on the next run and Carolina connected on a short throw. Dumas-Johnson brought pressure on Rattler who rushed a throw that was ruled incomplete. Then the Dawgs brought 6 in pressure to get another sack and push Carolina out of field goal range.  
Beck threw a bunch of screens and swing passes to Lovett, Bowers, and Bell. Then he found MRJ on a perfect throw over the middle for a long gain. Tate Ratledge was called for a holding which stalled out the drive. Then Woodring missed another field goal wide right.  
Mykel Williams hit Rattler as he threw on 3rd down, and Daniel was able to hit the ball out of the receivers arms to force another 3 and out.  
My favorite walk on, Cash Jones, ran in a touchdown from 12 yards out to extend the lead. The Dawgs were ankle to pick off Rattler two more times to seal the game, one by Tykee Smith and the other by Dan Jackson.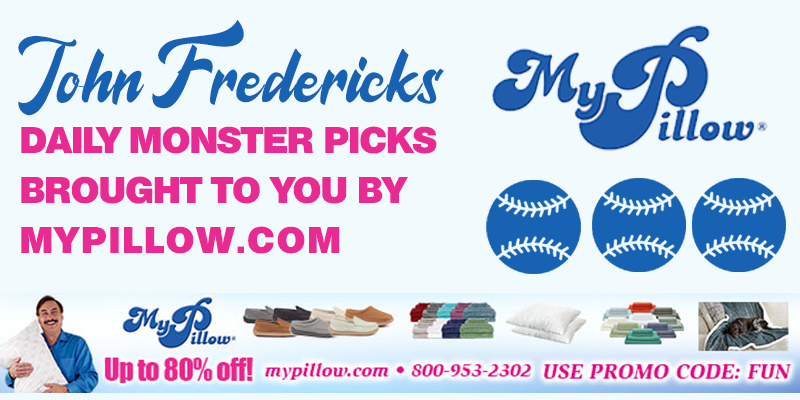 Analysis 
Offense
Many Georgia fans are once again frustrated with the lack of offensive firepower shown in this game. Blaming OC Mike Bobo is the easy thing to do, and while he didn't always make great calls, he called a good game. Beck's stat line is impressive, finishing 27/35 for 269 yards.
However, Beck is too quickly turning to his check downs. He's missing seeing open guys downfield, and still fails to anticipate receivers breaking open as well. The offensive line will desperately miss Amarius Mims. Xavier Truss and Earnest Greene have been liabilities on the left side of the line.
When Truss moved to RT, his performance improved. So, no one of these things has been THE issue, but all are problems that arise, and when a new OC, a new QB, and an inconsistent offensive line combine, you're going to get bad offense. Georgia had 3 possessions in the first half. They have to get more possessions and start faster if they want to win.  
Offensive Grade: C  
Defense
Defensively, Georgia really misses Javon Bullard. They likely could have held SCAR to 7 points had he played. While Georgia did a great job shutting down the running game defensively, Carolina hasn't been able to run it on anyone so far.
In the second half, Georgia got much more aggressive on their pressures and it paid off. Unfortunately, Georgia is not able to get pressure with just rushing 4 even on a weak O line like Carolina's. Daylen Everette had a tough day, and I was disappointed in the inside linebacker play from Mondon and Dumas-Johnson. Both need to improve their tackling and containing QBs.  
Defensive Grade: B+ 
Special Teams 
On special teams, Georgia had a rough day. The opening kickoff from Jared Zirkel was kicked out of bounds, and Woodring missed his two field goals. Punter Brett Thorson did a fine job, but the kicking issues were egregious.  
Special Teams Grade: F 
Additional Notes
DL Warren Brinson is coming along well. I've been disappointed with Nazir Stackhouse, but surprised with Brinson. Mykel Williams is a monster on the DL and will be a first rounder. 

 
When Georgia brings their pass rushing package, it gets scary quickly. Darris Smith, Jalon Walker, Mykel, and Jordan Hall all contribute. At the end of the game, these guys looked like they were out for blood every time the ball was snapped. 

 
You don't need me to tell you this, but Malaki Starks is an absolute freak. He made a couple of plays I just could not believe in pass coverage. 

 
If you didn't love Daijun Edwards before, you should now. His ability to cut and navigate tight lanes is remarkable. He'll never be the biggest or the strongest runner, but he may be as crafty and intelligent of a back as I've seen in some time at UGA. 

 
UGA had 7 tackles for loss, Kamari Lassiter led the team with 2.5. 

 
Rattler ended the game going 3 for his final 19 attempts. 

 
Final Thoughts 
Georgia, and in particular Carson Beck, showed that it can withstand some adversity in this game. At the end of the season, that may be the most important thing that happened on Saturday. As Beck continues to find comfort in the offense and let it rip downfield, the offense will open up.
Honestly, the biggest issue on the offense isn't Beck and it isn't Bobo. The biggest problem on this offense is the line play. You may think I'm nuts, but Bobo is doing fine and Beck is doing fine. Both could call/execute better, but they're doing enough to win.
The offensive line is underperforming almost across the board. Earnest Greene is growing up. Xavier Truss gets beat too regularly. Sedrick Van Pran should be the best center in the nation this year, but he's not showing it yet. And now you lost Amarius Mims, your only first rounder on the O line. Be prepared that a rowdy Auburn crowd will give these guys issues in two weeks and it will limit your offense.
When the line, QB, and OC are clicking, UGA makes offense look easy and they get chunk plays. But the line isn't performing and the QB is getting his legs under him. It takes time. And only time will tell if Georgia will get there.  
Defensively, Georgia has the potential to be elite. Mykel Williams, Tykee Smith, and Malaki Starks are dudes. They are top 1% players in the nation. The linebacker play needs to step up, but there is so much talent in that room. It just needs experience to put it all together. Schematically, UGA is as good as they come, and the secondary is great.  
Finally, Georgia is missing 3 of its best 6 athletes to injury. McConkey, Mims, and Bullard are all huge losses. There isn't a single team in the nation that can lose two potential first rounders and a 3rd rounder and not feel that drop off in play. However, for me this game was a reset of expectations for the year for Georgia.
Georgia needs its easy schedule to open up the year because things just aren't smooth offensively yet. They can get there, but it might be November before it happens, if it does at all. In the meantime, I'd expect closer games, and not the blow outs that UGA fans got last year. Every single top team in the nation already has a loss or is struggling with lesser competition. All. Of. Them.
At the moment, my theory is that it's the new clock rules. Georgia may only get 3 possessions in a half like they did this week, and when your line is shaky and your Qb is new, you have problems (see Alabama). Still, these are first world problems for Georgia. They could get beat darn near any week, and they don't feel as invincible as they did for most of last year. However, the talent and depth over the roster is undeniable.
If Georgia can win through some early tests (even unexpected ones) they'll find themselves at the end of the year with a roster of studs who have gotten plenty of playing time this year and will be positioned as good or better than anyone in the nation to make a run at the title. The only questions remaining are how much will the growing pains hurt and can the Dawgs ever get healthy?