UGA Bulldogs Football Spring Practice Update
UGA BULLDOGS FOOTBALL SPRING PRACTICE UPDATE  – The most notable news coming out of UGA's spring practice so far is the number of injuries that the Bulldogs have sustained thus far.
Physically demanding practices are a hallmark of the UGA program and have contributed to their sustained success since Kirby Smart took the head coaching job. During the season, each week the Dawgs have Bloody Tuesday practices that are done in full pads at full speed. 

Injuries Mount as Dawgs Prepare for the Fall
While I doubt spring practices have that same level of intensity, Georgia is still dealing with their share of injuries lingering from last season or developed in spring practice already.
Most recently, DE Mykel Williams was announced to have sustained a foot injury that will require surgery. He'll miss the rest of spring practice, but is expected to be fully recovered by the fall.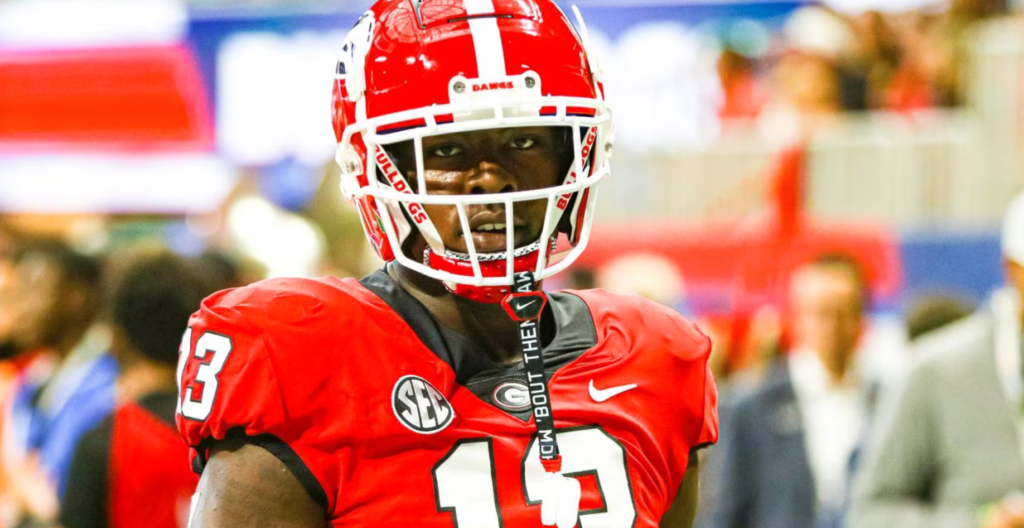 The sophomore played significant minutes as a true freshman last year, notching himself 4.5 sacks and 6.5 TFLs. No freshman has put up numbers like that since 2014. Williams is expected to be a force along the defensive line this fall.
He joins fellow defenders Marvin Jones, Jr. and Jalon Walker as promising defenders who are out this spring. Jones, Jr. underwent shoulder surgery early this year, causing him to miss all of the spring.
He began to see the field more in the later half of the season. In particular, Jones, Jr. played key minutes in the Ohio State game as other outside linebackers were injured.
Another freshman who made an impact late in the year was Jalon Walker. A hybrid linebacker, Walker mainly saw action on third downs. UGA used him primarily as a pass rusher, and his talent and athleticism will make it hard to keep him off the field despite a loaded linebacker room. Walker also has had shoulder surgery and is missing the spring. 
Add their injuries to safety Dan Jackson, who is still recovering from a foot injury suffered last season and RB Andrew Paul who has yet to fully recover from a torn ACL last year, and the Dawgs injuries are adding up quickly. The Dawgs have several more weeks of spring ball, so coaches will cross their fingers that no other significant injuries occur. 
Dominic Lovett
There is a player who keeps getting mentioned as standing out among his peers. Missouri transfer receiver Dominic Lovett is having himself an impressive spring so far.
DB and National Championship Defensive MVP Javon Bullard praised Lovett:
"Dom's like my little brother, man. He was one of the first guys that, like, when we came back, we were in the locker room just chopping it up. Very quick, very fast. Like I said, very agile, gets in and out of his breaks really good. Great route runner, knows how to play with his speed a lot, so I'm looking forward to seeing him play."
G-Day is just a couple of weeks away, and I can't wait to see how the Dawgs line up with several positions battles raging. In the meantime, the Dawgs need to keep everyone healthy.