UGA 2023/24 football season: Five Reasons Why Georgia Three-peats
UGA 2023/24 FOOTBALL SEASON: FIVE REASONS WHY GEORGIA THREE-PEATS – The Georgia Bulldogs will begin the season as the #1 ranked program in the nation according to the preseason coach's poll. And with Kirby Smart at the helm, the Dawgs are once again positioned to contend for another natty.
Winning a championship takes great coaching, an immense amount of talent, and some luck. Georgia certainly has the first two, so the only question is whether or not UGA catches enough breaks to secure another championship.
After my pessimistic look at why the Dawgs may end up disappointed, here's why they just might end up 49-1 over three years: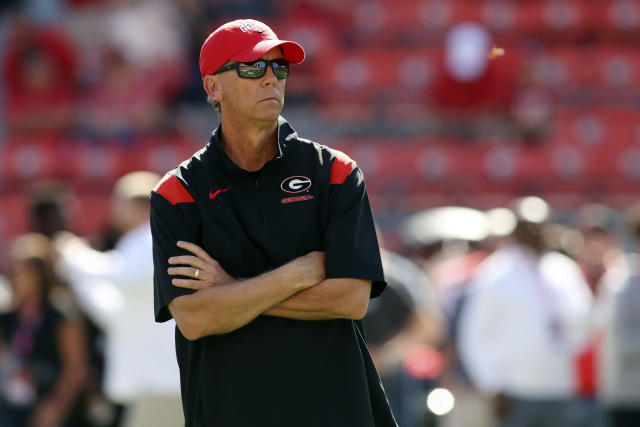 1. Strong familiarity at the top
Every coach on this team coached on last year's team. Let me address the obvious first objection here. Offensive Coordinator Todd Monken left for the Baltimore Ravens, but Georgia promoted analyst Mike Bobo to OC. Georgia fans will remember Bobo from his stint in the Richt-era for the Dawgs. Despite his success under Richt, many fans loathed Bobo's play-calling.
However, under his role as OC previously, Bobo set the program record in points per game and has led 4 of the 5 highest yards-per-game seasons in program history. Bobo will have more talent than he knows what to do with on offense, alongside a defense that will get him the ball back time and again.
He has the opportunity to break his own points per game record this year with the talent UGA has on offense. And aside from Monken, UGA did not lose another coach from last year's team.
Can you think back to a team that won the natty and didn't see their coaching staff mostly get picked over by other programs? Yeah, me neither. Before the 2022 season, Coach Smart said that this was his most talented coaching staff. They're back again to wreak havoc in 2023, and current futures starkly reflect this.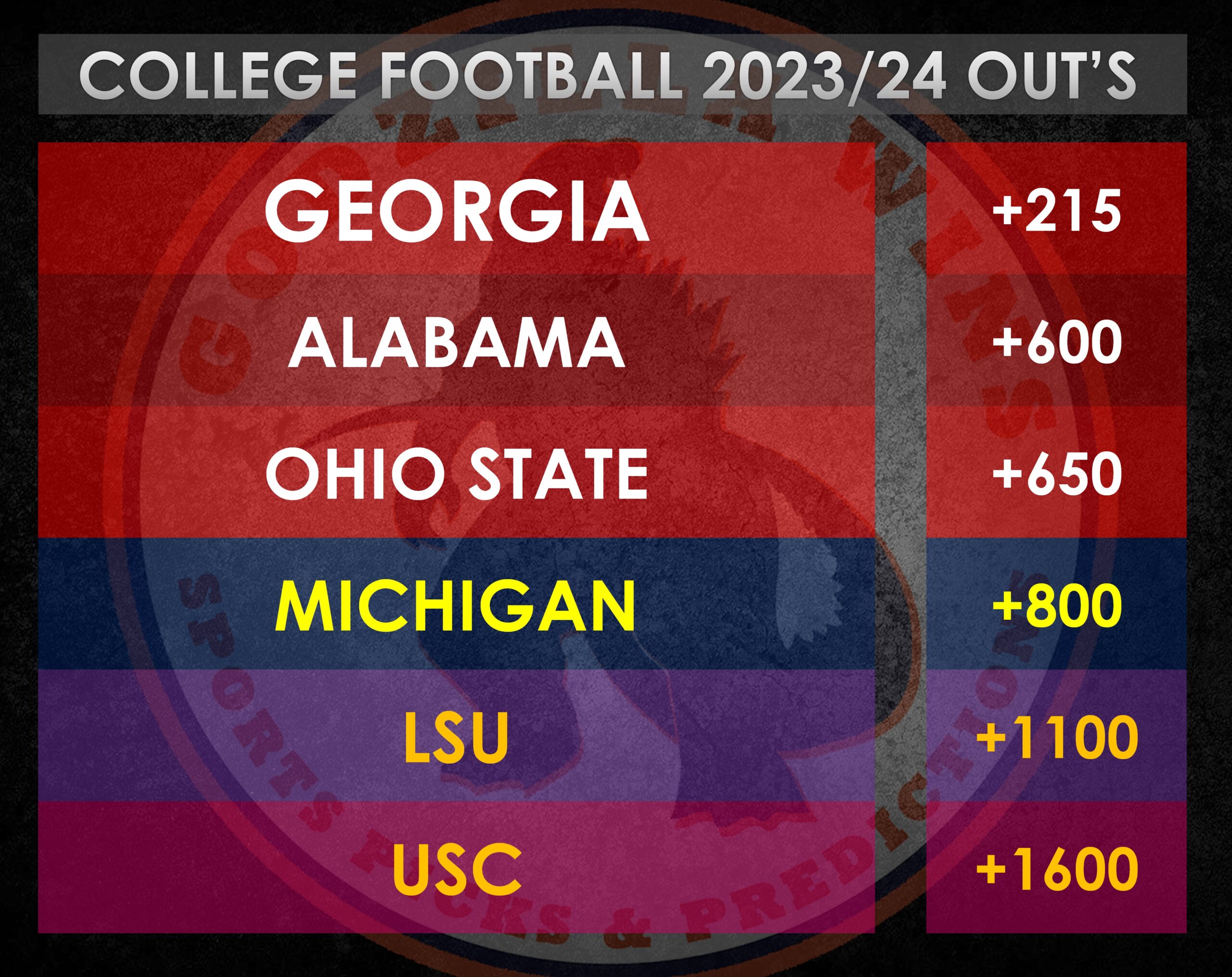 2. The best defense is more offense
UGA has the best offensive line in the nation. Let's be honest, Michigan should not have won the Joe Moore Award for the last two years. Georgia should have at least one of those. They return four starters from last year's team, only replacing the left tackle position. The good news is that Georgia has a competition battle between Earnest Greene and Austin Blaske for that role.
Greene has the higher upside. Blaske is relentless in the way he practices and has a mean streak when he plays. Sedrick Van Pran Grainger came back to play center and will be the first center drafted next year. They also have a first round right tackle in Amarius Mims. Plus both guards are experienced and will also get drafted in the next round.
QB Carson Beck should be well protected this year, and even if the Dawgs are thin at RB, it won't matter when Cash Jones is toting the rock because that line is bursting holes open big enough for a truck to drive through.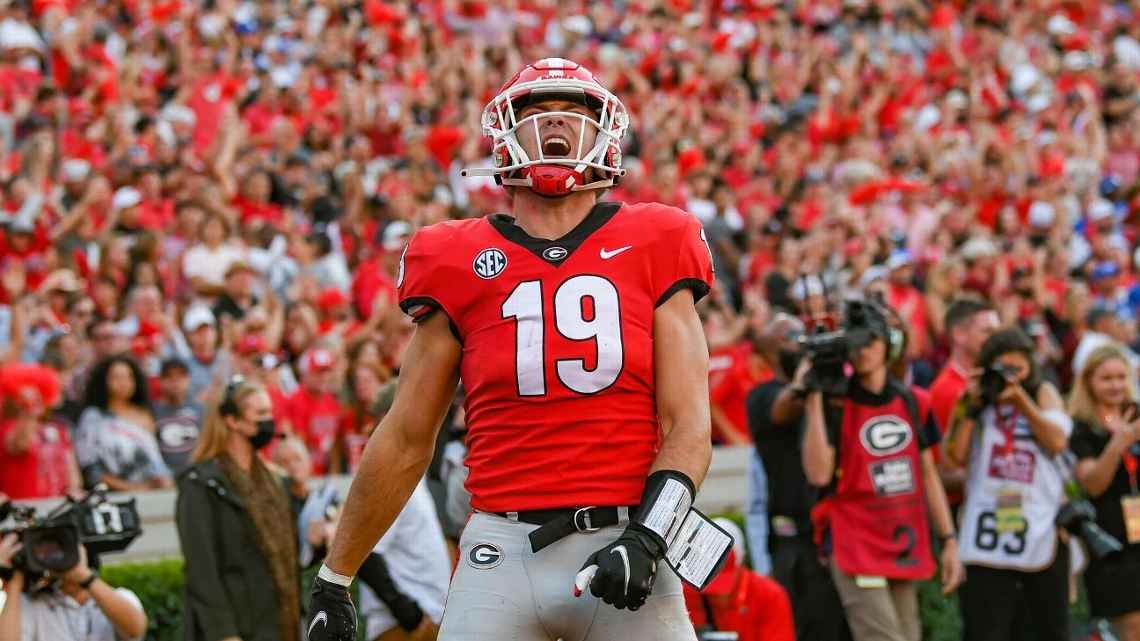 3. 'Brock solid' consistency could win the Heisman
If any Tight End can ever win this esteemed prize, Brock Bowers can do it, with the kid from Napa amassing nearly 1000 yards receiving and 10 total touchdowns last year. Plus he also averages over 12 yards/carry the handful of times he's gotten an end-around. Georgia's most dynamic weapon on offense wasn't even overused last year. Todd Monken did not force feed Bowers the ball. Bobo will.
Historically, Bobo frequently gets the ball in the hands of his best playmakers. If that's the case this year, Georgia will have their first player to get over 1000 yards receiving since Terrence Edwards. Bowers will almost certainly hit double digit touchdowns again. Plus, the rumor out of fall camp is that Bowers has only gotten faster. That's saying a lot for a guy who can line up out wide and take a slant untouched to the house on Georgia Tech when he decides he's up for it.
Tight ends coach Todd Hartley was asked about Bowers in a presser this week: "He's extremely talented. He can run, he can jump, he can catch, he's tough. What makes him special to me is his competitiveness. He is the ultimate competitor. The kid doesn't want to lose at anything."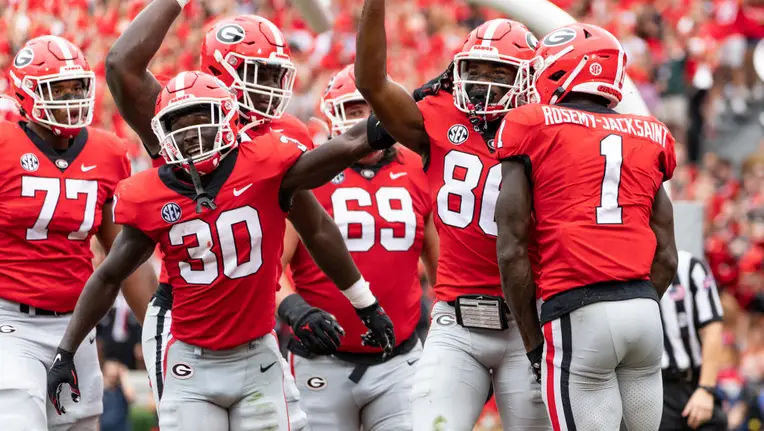 4. First round equals first rate
Georgia has first round talent at every level of the defense. Georgia will miss Jalen Carter, in the same way any team will miss a top-10 pick leaving from their team. However, UGA brings back Nazir Stackhouse. And while Stackhouse isn't a household name, people inside the UGA camp think he could be a first rounder by the end of this season. Stackhouse isn't the athletic freak that Carter is.
But he doesn't take plays off in the way that Carter does too. Plus DE Mykell Williams returns – and between Williams and Stackhouse, opposing O-lines are in trouble. At the linebacker level, Smael Mondon is that guy everyone will be talking about. His speed and athleticism is at an elite level for an ILB. Once he's fully healthy, he'll be all over the field this year.
Book it, he and Jamon Dumas-Johnson will continue LB Coach Glenn Schumann's streak of putting linebackers in the NFL.

In the secondary, Georgia has two safeties that are as good or better than any in the nation. Malaki Starks broke onto the scene last year with a leaping interception against Oregon. He quickly followed that up with an INT against South Carolina.
Starks loses his counterpart at safety in Chris Smith, but Georgia is moving Javon Bullard to fill the gap. Bullard was the defensive MVP of the semifinal and championship game. He had two picks and a fumble recovery against TCU. He knocked out Marvin Harrison Jr with a vicious hit in the semifinal.
Excitingly, the secondary will be led by two of the best in the country. With top talent and leadership at each level of the defense, UGA will suffocate teams yet again this year.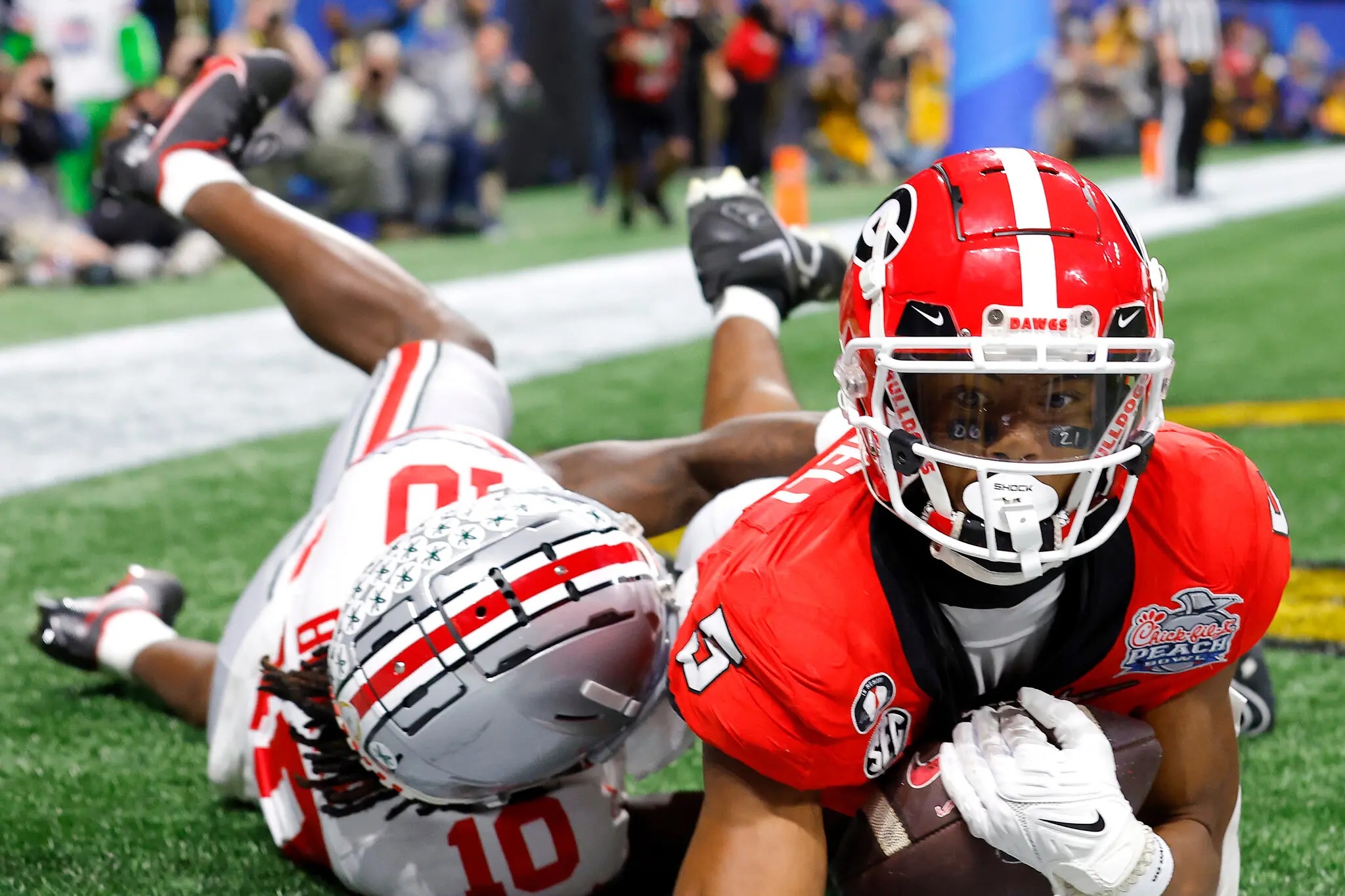 5. An easy path to the natty
Georgia's schedule is a double-edged sword. On one hand, I fear they won't be tested enough by the time the post-season rolls around. However, their September is a joke. Georgia will have all the time it needs to break in new players, get Carson Beck in full command of the offense, establish a new offensive identity and more before they have a game that should be a true challenge.
Of course, the random SEC opponent can always present some difficulty, like Missouri did last year. But UGA's talent will carry them to win most games. And if they're focused, they'll win by 17+ most of the time. Georgia has to pass the test at Tennessee and make sure they don't overlook Jack's pesky Ole Miss Rebels the week before. But aside from that, they should cruise this year.
Like they did last season, Georgia should be able to still withhold elements of their playbook, only to surprise teams in the playoff with new wrinkles. Plus, Alabama and Ohio State are also replacing QB's. Michigan already has given Georgia enough bulletin board material to keep them focused. Georgia has every possible chance to lose only one game in three years.

Final thought
Can Georgia really do it? I don't know. Something in me just thinks it's not in the cards this year. Georgia will miss Stetson Bennett more than anyone is prepared to admit. A few poorly timed injuries could put Georgia in a vulnerable position. But that's true of any team. The Dawgs have 5 legit reasons why they will make it happen. Until they lose, I wouldn't bet against the Dawgs.