The Only Man in the Stands: Part 4
Contact Your Local Physician
If you're anything like me, then you invent a phantom disease that you've been inflicted with on a bi-weekly basis in order to increase your anxiety over the general middle aged ennui you feel every single day of your life. During the week leading up to and directly after the Ole Miss Rebels faced off against the putrid Auburn Tigers, I convinced myself, two loved ones, and zero doctors that I have a brain tumor. 
The symptoms were simple: massive headaches, dizziness presenting as vertigo, tingling in my toes and feet, and a low pain in my left arm. The doctors, all of them, said it was a tension headache. These arise from stress, they said. They go away on their own, they said. Breathe, they said.
I sat at the doctor's office two days before the Auburn game. 
Have you gone through anything stressful lately? she asked. 
Like what? I said. 
Financial uncertainty? A breakup?
The Rebels are 7-0.
What?
My relationship ended, I tried. 
She prescribed muscle relaxers and I went about my life, convinced as ever that the Ole Miss Rebels and their quest to win all of their games and destroy my massive under bet were the cause of the mysterious headaches and dizziness. 
7-0
The Auburn Tigers own the Rebels. Since 2010, the Tigers boast a 10-3 record against Ole Miss. I've seen us lose to the Tigers in the best of times (the Lane Kiffin era) and in the worst of times (the Houston Nutt era). Every October, you can count on another loss from the Auburn Tigers. October is a tough month for Rebel fans. It's when we begin to lose. 
I felt no differently about this year's game. Auburn traveled to Oxford 3-3 overall and 1-2 in the conference. Nobody respects this team, their coach, their facilities, the eagle that flies over the stadium, the business school, or the parking lots. Except me. 
I woke up at 6:00 am, groggy, dizzy, head split like a cracked egg. I had driven to Tunica the night before to place a large wager on Auburn +15.5. Ole Miss would probably lose, so why not catch the points?
I dressed in my powder blue Ole Miss shirt (sorry, fellas, no oxford for this game), a pair of jeans, glasses with an expired prescription, and cowboy boots. I'm not a cowboy, but the boots make me feel masculine. I'm sensitive. And sad. And a pessimist. Not masculine. But John Wayne wore cowboy boots and he was never sad. 
Cowboy boots are a pain to walk in. Not ideal for an Ole Miss game. I wore them anyhow and drove to the game wondering if the self-diagnosed brain tumor would burst my head like a balloon and cause me to skid off the highway and into a ditch. That would probably be better than watching my beloved Rebels go 7-0, almost assuring total financial failure for your favorite sports handicapper. 
Pregame
As I crested the hill that revealed Vaught-Hemingway stadium, the first thing I noticed was that the Tigers didn't travel very well. Ole Miss fans flanked me on both sides, mumbling Hotty Toddy, as they passed. They sipped on solo cups fizzing with sprite and bourbon. They held hands with their loved ones. One fan checked his phone. Another cheered as the jets whizzed over the stadium. 
I tried to make conversation. 
Are you excited? I asked
Hell yes, brother!
What if we lose?
Why would we lose?
We always lose, I said. Especially to Auburn.
He turned to face me and squared up, fists clenched. 
We're not going to lose, he said. 
Okay. 
Say it, he said. 
Say it? I asked
Say it. 
I hung my head. I was already dizzy. 
We're going to win. 
That's right, brother!
He turned to his girlfriend and took her hand. She gave him his drink and he turned once more to look at me. An expression of pity fell over his face and I could tell that he immediately regretted the interaction. He waved at me. 
Nice tattoo! he said.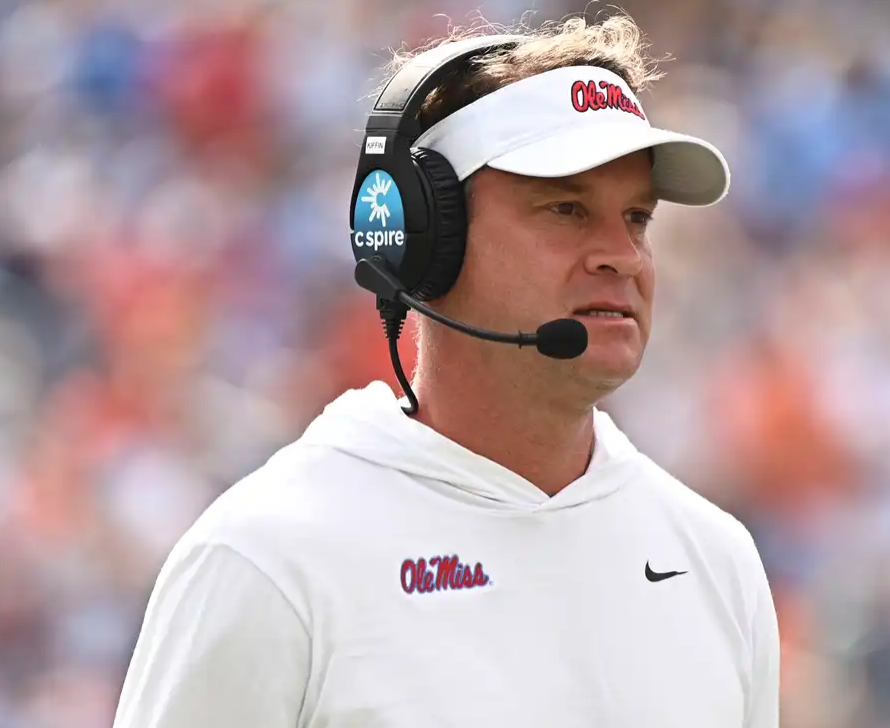 First Quarter: Auburn 0 – Ole Miss 14
I watched the entire game surrounded by my new friends in the season ticket section of the south end zone. They regarded me with skepticism, as I stepped over their nachos and popcorn on the way to my lone seat in the bleachers. 
The owners of the tickets directly behind me have been selling their seats to visiting fans, so I had the pleasure of hearing more cheers from the opponent's fanbase throughout the game. 
The first quarter was a terrible example of my betting prowess. Ole Miss jumped out to a big lead (14-0) thanks to a dominant passing performance and major disruption on the defensive line. I caught Auburn at 15.5 points and by this time I was already trying to chase my loss with more wagers spread throughout the Saturday slate. 
As I scrolled through my phone, frantically trying to find wagers on every game scheduled for the afternoon, one of the Auburn fans, a young girl who traveled all the way from Alabama to watch her favorite team lose, tapped me on the shoulder. 
Could you sit down? she asked. 
Why? I said. 
Your gigantic head is blocking our view. 
Fair enough. I sat down. My head is decidedly big. I used to have to sit in the back of the classroom because the other children couldn't see around it. This is well documented, so I took my seat. 
The first quarter drew to a close. 
Go Rebels, I said to nobody in particular.
A child with a hot dog looked at me. 
Where's your mom? he said.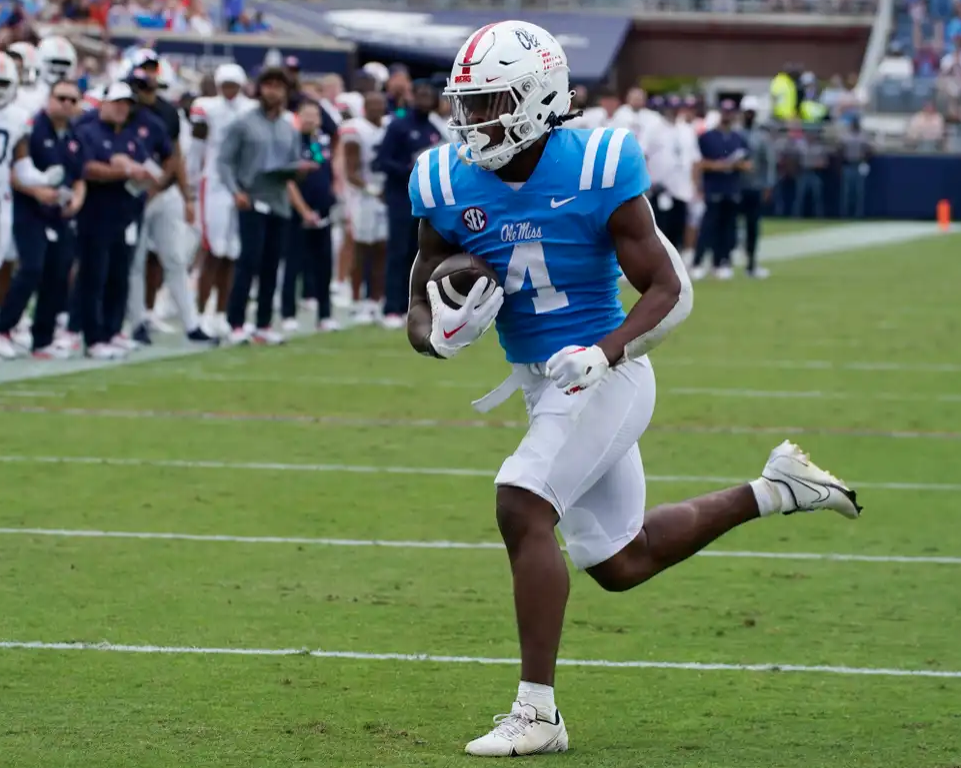 Second Quarter: Auburn 17 – Ole Miss 28
Ole Miss caused me further anxiety and dizziness with a 5 play, 23 yard drive that ended in a 2 yard touchdown run by Zach Evans. Great. There went the Auburn cover. This Ole Miss drive was classic Kiffin: get the ball in a short yardage situation, run, score, and do it in 90 seconds. Auburn found themselves down quickly 21-0 and the game looked headed for a blowout. 
Then Ole Miss started to struggle on defense. Auburn went 9 plays and 75 yards in about 4 minutes to punch it into the end zone with a Robbie Ashford scramble. The Auburn quarterback is big and athletic and Ole Miss struggled to contain him on third down situations. The Tigers followed that up with another 4 minute drive for 8 plays, 76 yards. Auburn RB Tank Bigsby scored the second touchdown for the Tigers. I love Ole Miss's front seven more and more each week, but Tank Bigsby ran right through them on multiple occasions in the first half. I worry about this Ole Miss defense. A lot. If they can't stop the run, teams will force them to put 8 in the box, which exposes a young secondary. This seemed to work for Auburn as they scored 17 in the second quarter. 
When Ole Miss scored their fourth touchdown on a Jaxson Dart pass to RB Quinshon Judkins, I tried to beat the line for food. Rebels fans had the same idea as I did, so we all stood in a stagnant line and watched Auburn take forever to kick a field goal and end the half. 
I bought popcorn and a bag of peanuts. The girls who sat behind me in the stadium found me chucking husks into the trash can. 
That's a lot of food, the shorter one said. 
Not really. 
Yes it is, the taller one said. 
Do you want some?
Ew, they said 
My attempts at friendship received cooly, I gathered myself into the beer line and waited another twenty minutes for an eight dollar Miller lite. The girls walked past me again. In a stadium of 70,000, it seemed we were one, big family. 
They looked at my beer. 
Typical, they said.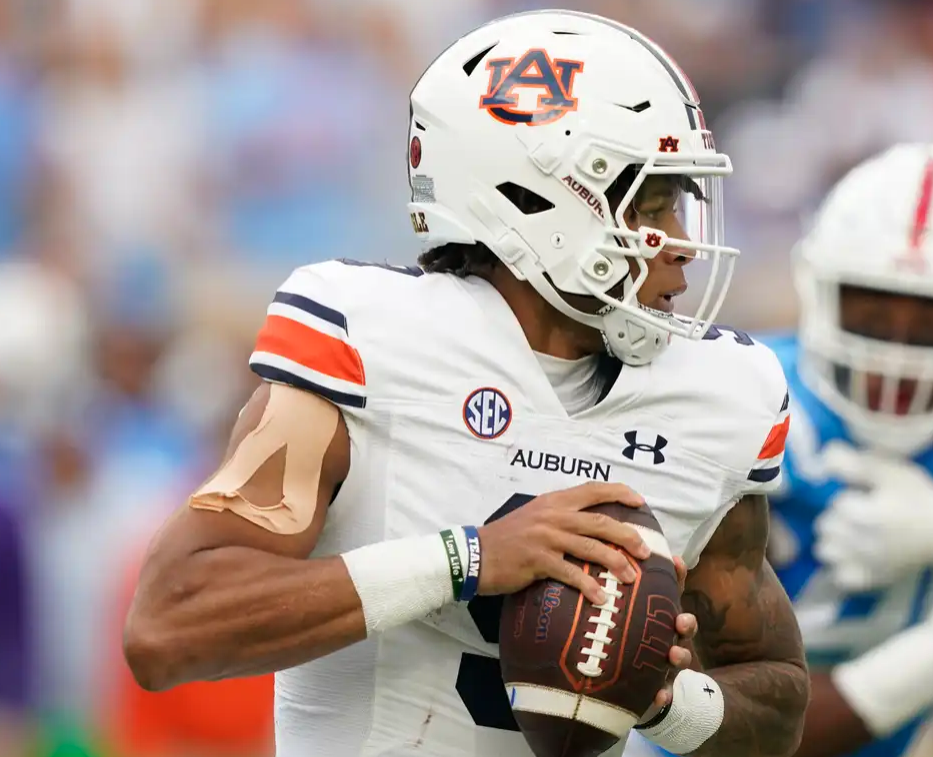 Third Quarter: Auburn 31 – Ole Miss 38
Here we go! The third quarter turned out great for your boy with the Auburn bet. The Tigers jumped all over the Rebels at the start of the third quarter with a Tank Bigsby 50 yard run to the house. The drive took about a minute and the Ole Miss defense looked to have trouble communicating throughout the drive. This happens frequently with the Rebels. They don't line up right. A DB will miss an assignment. If you're at the game, watch Kiffin on the sidelines. He's constantly correcting his guys. 
I would chalk this up to the transfer portal. This has changed the way a college team is built and how they play on Saturday. It has taken Ole Miss a long time to find chemistry on both sides of the football, because there are so many players coming in from different programs, different schemes. I'm confident the chemistry will come, but they may find it after the LSU game. That should worry all of us. 
Ole Miss answered with a solid drive that ended in a field goal and then a longer drive that resulted in a Quinshon Judkins touchdown to put the Rebels back up by 14. Judkins is an absolute maniac. He carried the ball 25 times for 139 yards and 2 touchdowns. Zach Evans performed just as well, carrying the ball 21 times for 136 yards and 1 touchdown.
All told, the Rebels ran the ball 69 times in the game. That's up there with the service academies in terms of run/pass percentage. It was great to watch, unless you were the Auburn girls sitting behind me. 
Damnit! they said. 
Stop the run! they said. 
Move your head! they said. 
I sat down when Robbie Ashford took another one to the house. The Rebels gave up a ton of yards on the ground to a middling Auburn offense. This does not bode well for LSU, but it might bode well for my under bet. Go Rebels, but only if they win 8.5 games.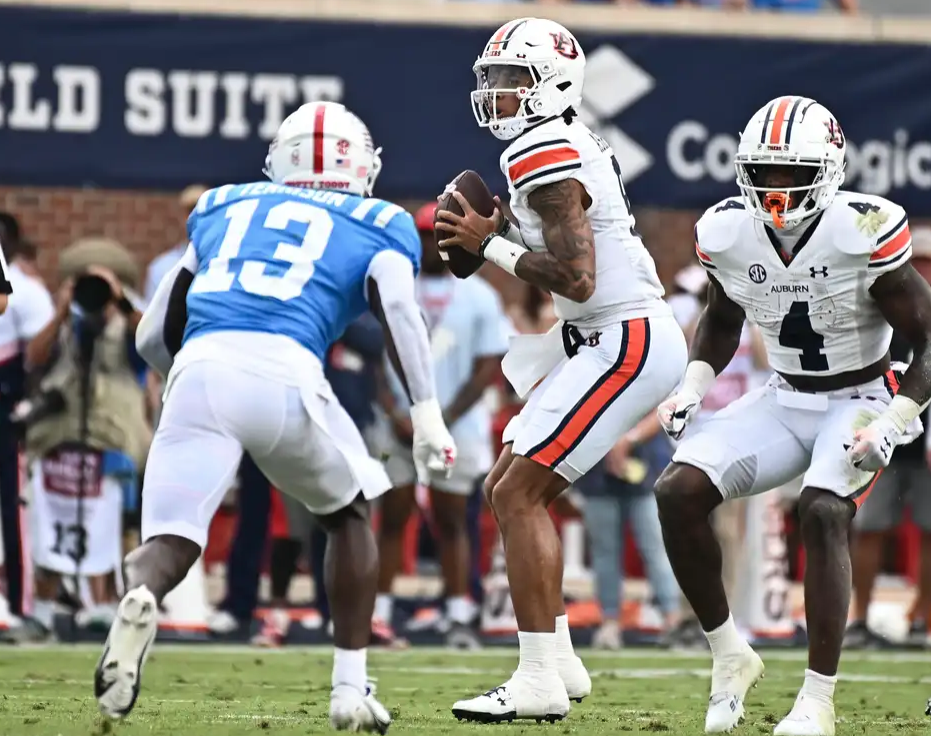 Fourth Quarter: Auburn 34 – Ole Miss 48
Thank god for the Auburn Tigers. They covered the 15.5 spread after a thirty minute game delay for lightning that sent most of the fans cowering for cover next to the concession stands. I stayed, because a man who thinks he has a brain tumor fears nothing except maybe a brain tumor. 
The Auburn girls abandoned me for the lightning caution, as did most of the fans, but I needed Auburn to cover, so I sat there in inclement weather for thirty minutes while the jumbotron played Alabama's penalty-fest in Knoxville. 
When the game finally restarted, Auburn looked completely flat and Ole Miss cruised to victory. The Rebels failed to cover the large spread. Huzzah! I was maybe one of twenty people left in my section. We clapped. Nobody wanted to give me a high five. 
I wandered into the grove, where I found a friend's tailgate. They were locked into the Alabama game on a flatscreen tv.
I like Alabama in this one, I said,
You suck at picking games, she said, 
Tennessee won. 
A week later, still wracked with headaches and the burning anxiety that I would soon croak due to massive internal bleeding in my cranium, I realized that my prescription for the glasses I had been wearing was four years old and outdated. I popped in my contacts and the dizziness stopped. Ole Miss is 7-0 and I can finally stand up without running into the wall. Go Rebs.