Nitty Gritty
Your embattled team of wayward miscreants is back to preview another tasty slate of college football games. I'm still licking my wounds from the season as a whole, but we are climbing every closer back to that elusive .500 mark that will cement our mediocrity for the season. Let's get to it. It's a little bit of a weird week where there aren't that many high-profile games, but I did my best to try and find some value for us. 
Standings
| | | | | |
| --- | --- | --- | --- | --- |
| Thru Week 10 Records | Wins | Losses | Push | Winning % |
| Paul | 17 | 15 | 1 | 52% |
| Jack | 30 | 35 | 0 | 46% |
| Nate | 30 | 35 | 2 | 45% |
#9 Alabama at #11 Ole Miss (+11.5, o/u 64.5)
Kickoff: 3:30 EST, CBS
Nate: We are going to lead off with Jack's game of the week as a reeling Alabama team heads into the raucous and hostile confines of Vaught-Hemingway Stadium, where Jack will loudly be cheering for his team without a single person around him that he knows as he occupies his single season ticket seat. 
This is a game in which Nick Saban is bringing an uncharacteristically bad defense to play what is usually a fun offense helmed by the Lane Train. The stats for Alabama are bad since they've started conference play and they've given up over 35 points per game when they've been on the road.
The other exciting things that should give Ole Miss fans hope is that the Crimson Tide run defense has played exceptionally poorly. Ole Miss has been running the ball early and often this season, and I see know reason why they shouldn't have success here. 
My fear here is that while I don't think Alabama will be able to stop Ole Miss from scoring, I'm not  sure that Ole Miss will put up much resistance to Bryce Young on the other side. 
This is a game in which both teams are putting a better offense than defense on the field, so I'll take the over and root for points (Editor's note: Nate also likes laying the points with Alabama here, he just doesn't want to make Jack upset) . Pick: Over 64.5.
Jack: I'll be in Oxford for the game and to finish my Only Man in the Stands series. Oxford will be a nightmarish hellscape of tuned up Rebel fans and surly members of the Tide faithful. It is undoubtedly one of the biggest games in Ole Miss history. It's certainly one of the most important for Rebels fans in the Lane Kiffin era – an era that may be over before Christmas.
I have very little faith that a middling Ole Miss defense, which gives up 375 yards per game, can stop Bryce Young & Co., especially with Alabama coming off a disappointing loss in Baton Rouge. The Tide will be focused. They will have corrected whatever mistakes seem to be hampering them. Saban rarely loses back-to-back games. 
Ole Miss is going to struggle to score against an elite defense. Look for them to get out to an early start like they have done with Kentucky, Auburn, and LSU. If they can limit the mistakes on offense, the Rebels have the opportunity to keep the game within 11.
This is not a game Ole Miss will win and I'd be wary of that over. Ole Miss doesn't score at will and they run the ball a lot. Still, I'm going to take my team here, because I hammered them at +11 on Monday and we'll just have to live with our poor decisions. Go Rebs, I guess. Pick: Ole Miss +11.5.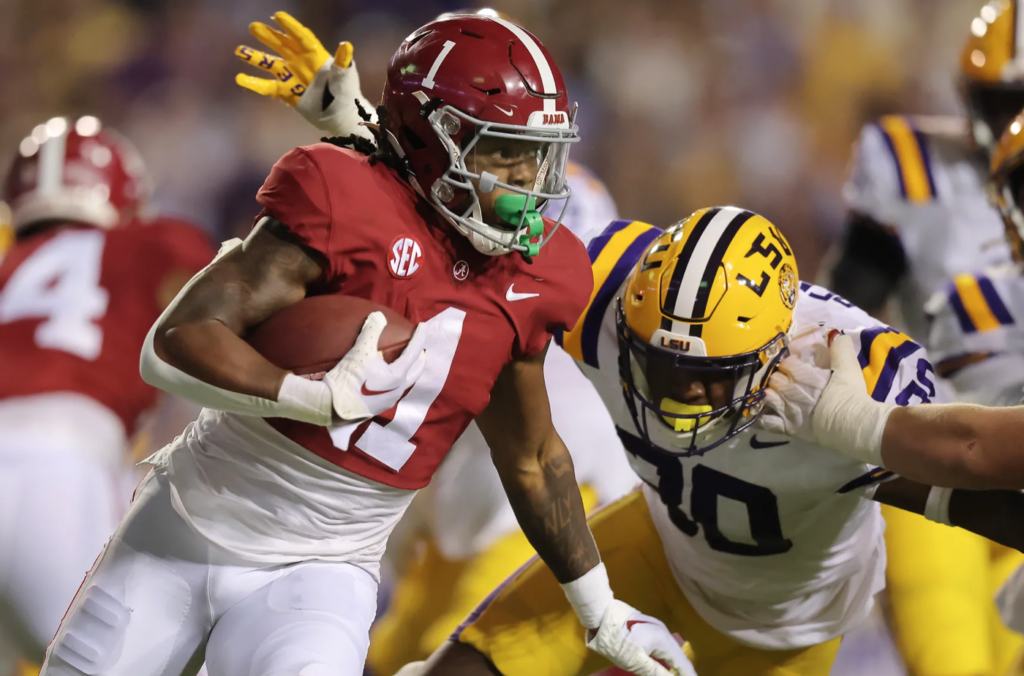 #20 Notre Dame at Navy (+17 o/u 40)
Kickoff: 12:00 EST, ABC
Nate: This is one of those classic spots that you almost auto-bet if you're me. Notre Dame is coming off an absolutely massive win against Clemson to take on a Navy team that is just hoping to keep things competitive. This is the letdown spot for the Irish, folks. They also beat a ranked Syracuse team two weeks ago, so this has been one helluva run for Notre Dame. 
Navy has a decent run defense, so they should be able to slow the Irish down. This is also an extremely low total, anticipating that both of these offenses will prefer to run the ball and keep the chains moving. 
A low-scoring battle in the trenches doesn't lead me to think that the Irish win in a blowout, so I'll take Navy here to get just enough stops and bleed enough of the clock on offense that they can hang on and cover this number. Pick: Navy +17.
Jack: Square Bettor City will be unloading on the Fighting Irish after the absolute statement win against Clemson last week. I have not been a believer in the Irish offense and I'm not going to start now. 
Nate is nervous because 40 is extremely low for a college total. If the Irish come out strong or force a few mistakes, they could hang 24 by halftime and blow the under. My faith in Notre Dame is so low that I figure they'll score 18 points while they watch Navy run the ball four hundred times and score once. Take the under. Pick: Under Total Points 40. 
Indiana at #2 Ohio State (-40, o/u 60.5)
Kickoff: 12:00 EST, FOX
Nate: Around here, we love picking Big Ten totals, and we especially love deep diving on how much Indiana's defense sucks. 
It cannot be overstated how bad Indiana is against the pass. PFF has them rated as 121st best in coverage this season. There are 131 teams at the FBS level. For a team playing in a Power-5 conference, this number is almost incomprehensible. 
Indiana does not have a good offense either, but they do run that offense at a ridiculously fast tempo.
What probably happens here is that Indiana goes 3-and-out a few times early in the game and OSU starts running the score up because C.J. Stroud is trying to get those numbers up to impress Heisman voters.
There's always a danger of the backdoor with a number this high, particularly if OSU pulls some starters.
I think the over is a better play here. The Buckeyes should not have any problems moving the ball to get points, and I think the Hoosiers can maybe add a couple more. Over: 60.5
Jack: I'm really glad Nate picked a game where the spread is forty points. That's great! 
If you like the Buckeyes, you have to pray they score 50. 
If the Hoosiers are more your speed, you have pray Indiana fumbles its way into 2 scores.
I've been riding with the Hoosiers all year. I've lost a lot of Monopoly money on this team. We will not quit them in November. Go Hoosiers! Pick: Indiana +40.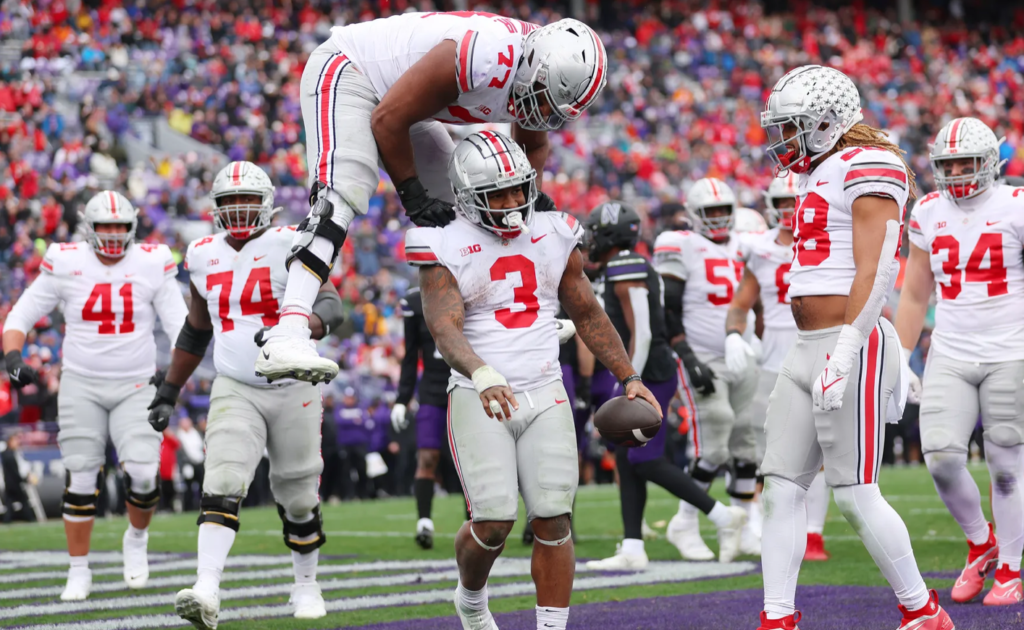 Arizona at #12 UCLA (-20, o/u 77.5)
Kickoff: 10:30 EST, FOX
Nate: This is a weird game because both teams have shockingly good offense and defenses that stink. On paper, in all facets of the defenses for both of these teams, they manage to do a couple of things at a slightly below average level, and everything else is just a raging dumpster fire.
That being said, even though UCLA's defense isn't good, I still think the Bruins probably roll the Wildcats here.
UCLA will get up early and Arizona will be forced to throw the ball more than they like, which is the weak spot of their offense. UCLA gets up and probably keeps their foot on the gas because they still have some work to do to sneak into the CFP. Style points matter at this point in the season for those with CFP aspirations. Pick: UCLA -20.
Jack: Both defenses have to be historically bad to bust a point total set at 77.5 points. I have not watched a lick of either of these teams play football, but I know a phony total when I see one. Pick: Under Total Points +/- 77.5.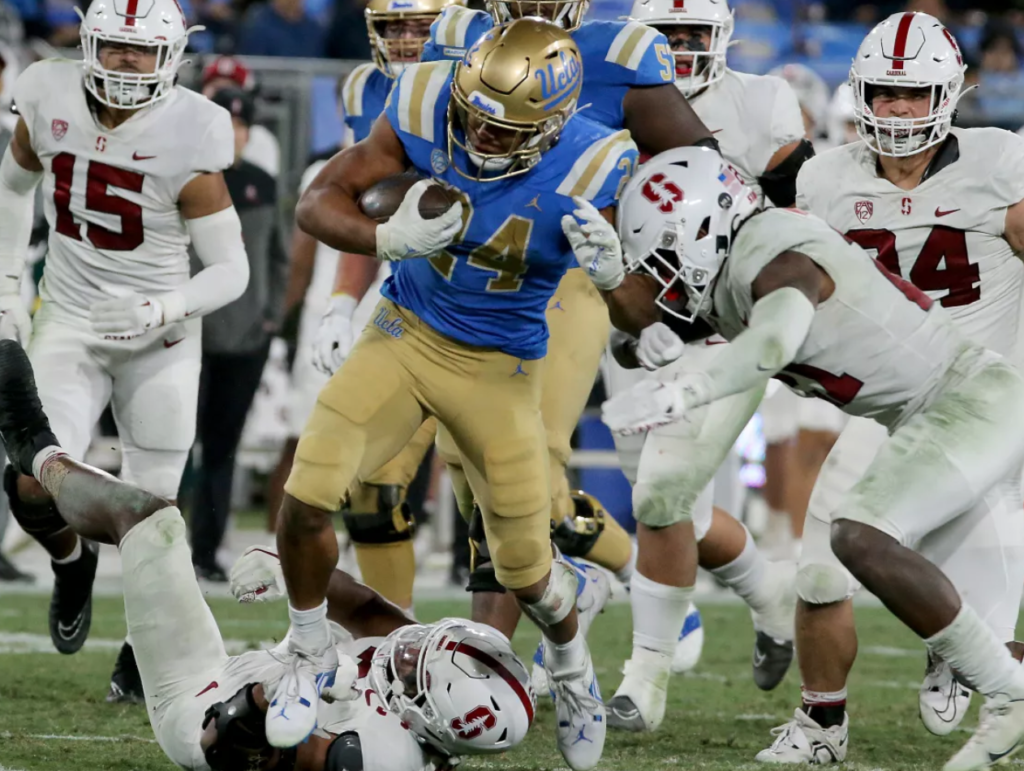 Texas A&M at Auburn (-1.5, o/u 48)
Kickoff: 7:30 EST, SEC Network
Nate: Now we get to our random SEC or Big Ten game that absolutely nobody cares about except sickos like us. 
This is a tale of two teams headed in different directions as far as culture. 
Auburn seems to be responding well to Cadillac Williams taking over the head coaching job.
The Aggies, on the other hand, seem to be completely cratering. They've suspended some players and they can't stop losing. Morale has to be low for them, and it's fair to wonder how motivated they are going to be for this matchup. 
Ultimately, Texas A&M just isn't very good. They've not shown that they can beat any real teams even before this rough patch, I don't see how it changes. Pick: Auburn -1.5
Jack: Nate isn't going to bet this game. He includes Auburn in his Pick Six every week to piss me off. Both these teams suck. Pass.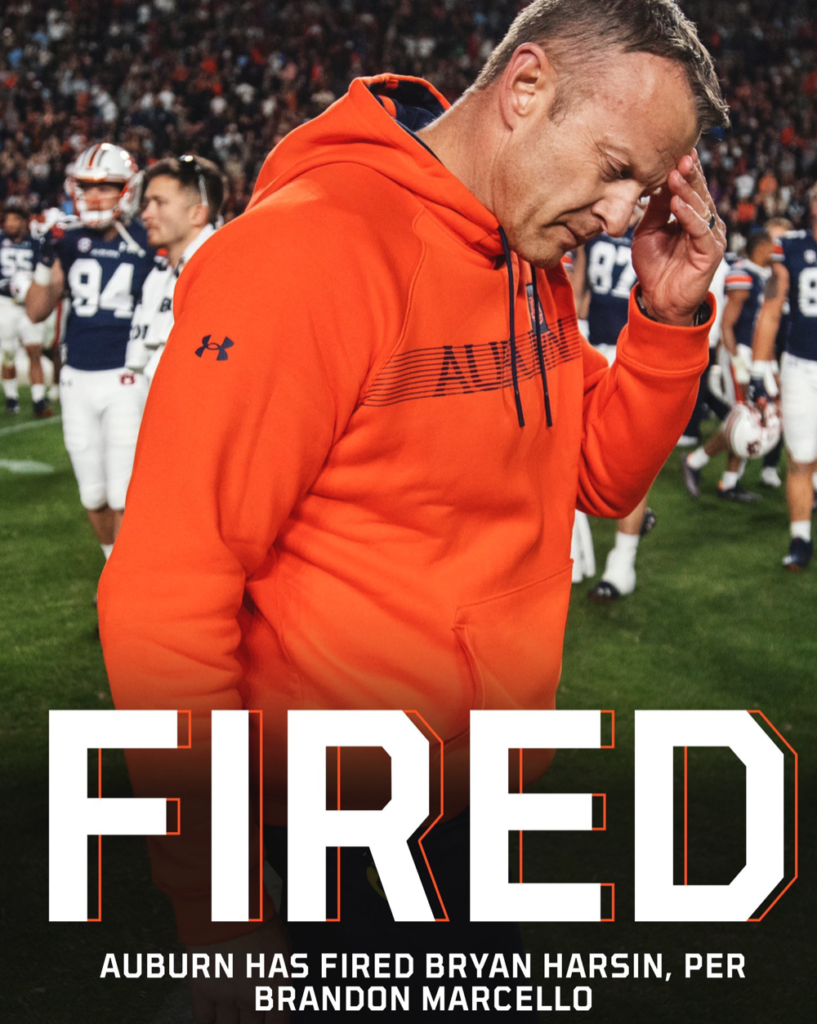 #4 TCU at #18 Texas (-7.5, o/u 65.5)
Kickoff: 7:30 EST, ABC
Nate: This matchup is going to be fun, with massive implications for TCU and their bid for a playoff spot.
Texas plays good defense, and should be the toughest unit TCU has faced this year.
Here's the thing, there are a lot of stats to suggest that Texas is simply the better team in this spot. PFF has Texas rated as the 18th best team in the country, while TCU is outside the top-25 at 27th. 
This game feels a lot like last week's Georgia/Tennessee game where a lower-ranked team is a massive favorite over a higher-ranked team. 
I think the party is finally over for TCU this week. Pick: Texas -7.5.
Jack: When Vegas sets the line so that the higher ranked team is catching massive points, take the lower-ranked favorite. Everyone laughed at my Dawgs take and they rolled Tennessee. 
Earlier in the year, BYU smoked Baylor at home with a fishy line.
Nate is right in this analysis. The Longhorns are better in most metrics than TCU. The Horned Frogs have played a cushy schedule and are in real danger of fumbling their opportunity to stay in the college football playoff hunt. Texas rolls here. Pick: Texas -7.5.