Week 5 Shenanigans
We are back for more major point totals, parlays, and prop bets in a weird Week 5 where a bunch of dogs are getting some serious spreads. You can read our NFL Week 5 column here for a complete analysis of all the games and our picks for the week.
This Sunday makes me nervous. The lines are huge and seem to be moving in the wrong direction (ask me why I took the Falcons at +8.5 in the middle of the week). If you take the dogs, you have to root hard for a bunch of ninnies to back their way into the end zone. Or you have to pray Aaron Rodgers cares enough to win by 9. Either way, it's a tough week. 
That's why we optimize our Sunday entertainment with a few high value props and picks that are off the beaten path. I'm 3-3 since I had the wonderful idea for the column. My moneyline wagers have been big time losers, but that's why we don't like parlays. The payout is great if you can get one to hit. 
Point Totals
Atlanta Falcons at Tampa Bay Buccaneers (-10) (o/u 46.5)
I wrote about this point total play in the NFL Week 5 column as well, but it's worth repeating here. The Falcons are without Cordarrelle Patterson and Kyle Pitts this week. Stack that with an incredibly nasty Bucs defense that ranks top in the league in most traditional and advanced metrics and we figure it's going to be a long day for Marcus Mariota. I'd be shocked if the Falcons find the end zone more than twice. They have a really good kicker in Younghoe Koo and I think they will be happy to play the field goal games and rely on their defense to keep things close. 
Note: Watch out for Caleb Huntley. The Bucs ranks 17th in DVOA for rushing defense. The Falcons have a strong offensive line and they are going to try and run the ball to limit Mariota's mistake-happy approach to playing QB. 
The reason this point total isn't more like 42 is because the Falcons defense rank near the bottom (22nd) in DVOA for total defense. They are a little better in DVOA for the passing game (17th), but their DVOA for run defense is really bad (26th). Nick Chubb cracked 100 yards rushing against the Falcons last week. Leonard Fournette could have a big game, which may be good for the under here. We love when teams run the ball and focus on their defense. 
Big Picture: Mike Evans is going to break free for one, but look for this to be low scoring. Falcons will stay in it and the under is a gift at 46.5. It should be 43.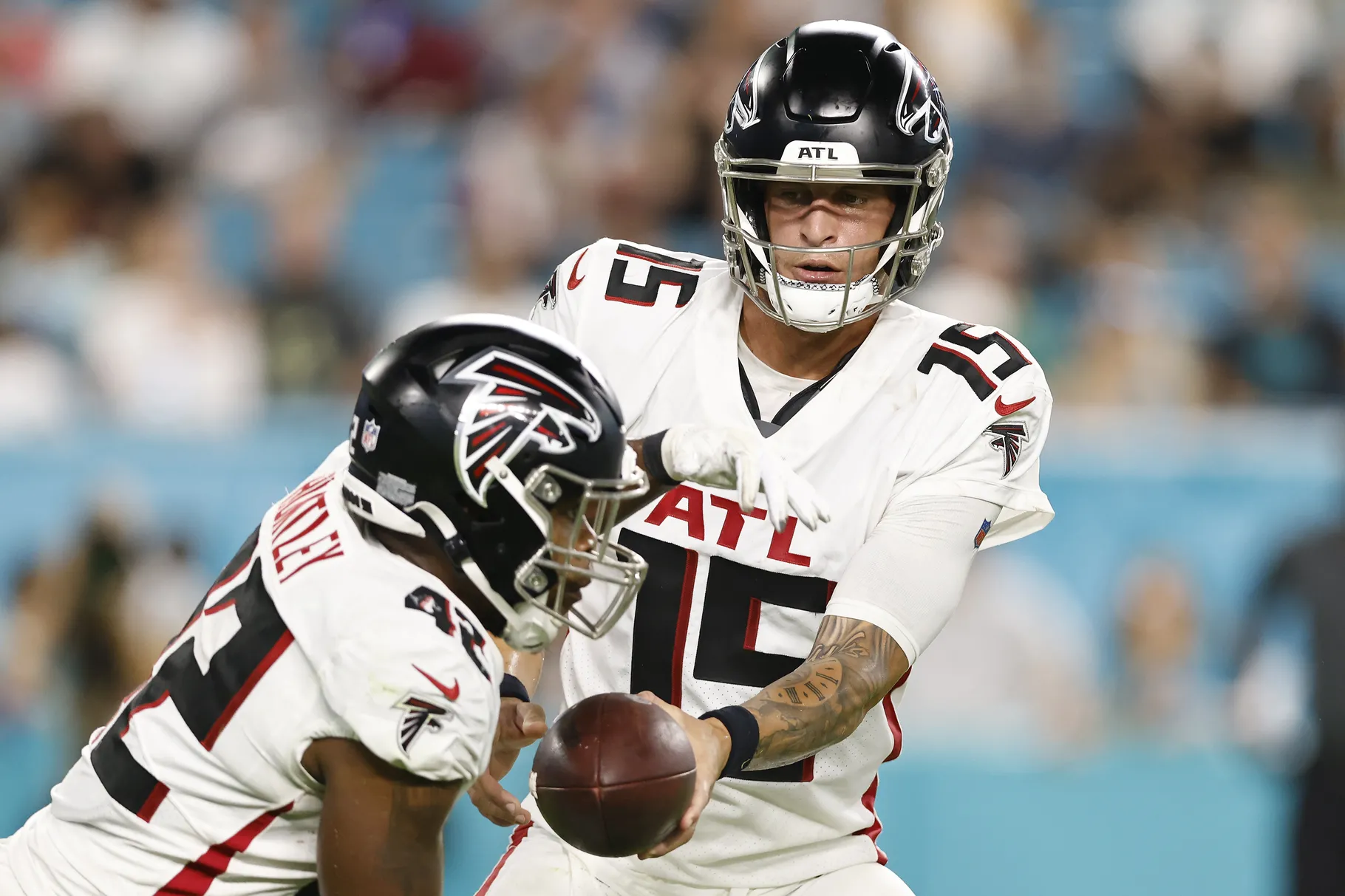 Pick: Under Total Points +/- 46.5
Parlays
The Big One
Detroit Lions (+3) at New England Patriots
Houston Texans at Jacksonville Jaguars (-7)
San Francisco 49ers (ML) at Carolina Panthers
Seattle Seahawks (ML) at New Orleans Saints
DraftKings is offering a little more than 13/1 odds on this parlay. I haven't hit either straight moneyline parlays in the column for this year, so I decided to play with the juice and take a couple spreads. 
The Lions may not win this game, but they should keep it close enough to cover the spread. I don't trust the Pats QB situation right now and neither should you. 
I'm hoping the Jaguars are energized by a game full of mistakes last week against Philly. They should come out at home in a major division rival and blow out the Texans, who can't seem to get much going in terms of offense, defense, special teams, city ordinances, garbage pickup, Sunday school, etc. 
The Niners should win this game. Baker Mayfield is ranked near the bottom for QBs in most of the metrics we use and the Niners defense eats up bad QBs. I like the moneyline here as a safer wager than laying the 6.5 points. 
We all love the Seahawks and our man Geno Smith, who has turned into one of the more efficient QBs in the league. The Saints hang around a lot of games, so you could take the 5.5 points and be a little easier on yourself. But I think the Seahawks win the entire game so skip the juice and grab better odds with the moneyline. 
Pick: Lions +3, Jaguars +7, 49ers (ML), and Seahawks (ML).
The In-Game Parlay
San Francisco 49ers at Carolina Panthers (+6.5) (o/u 39.5)
I know, I know. I just told you to take the Niners moneyline for the game, but that doesn't mean I don't like the Panthers to cover. We love these parlays here.
You can parlay this with the under at 39.5 total points and DraftKings will give you +264. This is a much surer way to play with a little scratch than the massive parlay above. The odds are a little better than 2/1, so it's not a major payout, but I think it hits. The Panthers can't score and the Niners don't blow anyone out. Take the points with the Panthers and parlay it with the under total points. 
Pick: Panthers +6.5 and Under Total Points +/- 39.5.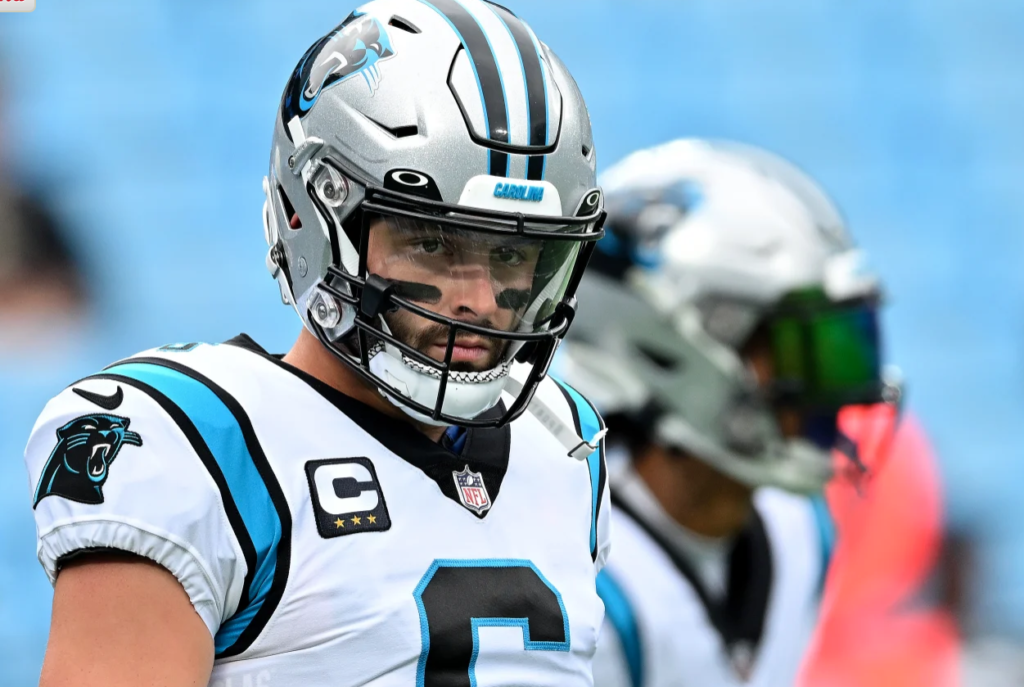 Prop Bet: Sack Attack!
Dallas Cowboys at Los Angeles Rams (Over 4.5 Total Sacks, -150)
It's well documented that the Dallas Cowboys defensive line is one of the most powerful in the league. They've recorded 16 sacks this year, averaging 4 sacks per game. The Rams' offensive line has struggled, giving up 15 sacks so far. Matthew Stafford is not a mobile quarterback and, while he can get the ball out quickly, if the pocket collapses, he'd rather take a sack then make a dumb decision. 
This pick is what I call a confidence booster. The juice stinks (-150), so you're not getting great odds, but this has a good chance of hitting. That might make you feel good, especially if you send it on all my picks in this column and they all bust.
Pad the bet slip. 
Pick: Over Total Sack +/- 4.5