Chargers, Buccaneers, and Quarterbacks, Oh My!
The Godzilla called on Sunday to complain that he would have made better picks for Week 3 if he had known the injury status of the players on each team favored by more than a point. You can read our Week 3 picks here.
I submit that the Godzilla does absolutely no research whatsoever for any of his picks. He blames the elements for when things go south (as they so often do) and he takes all the credit when he lucks into an over .500 week. Let's hope he reads this, so he doesn't forget Mac Jones is hobbled.
In an effort to appease his feeble state, we've decided to begin highlighting some of the most important injuries and how they affect the lines. Injuries can often shed light on a line that looks too good to be true. It can also give context to some odds that look screwy. Be careful, though. Squares will see that a quarterback is battling a finger injury or that a left tackle is out and immediately dump money all over their opponent, messing with the odds even more. Don't be a square. Do a little research and go with your gut.
Injury Trouble for the Chargers
Here's a list of some of the most impactful players for the Los Angeles Chargers who have been ruled out or questionable with an injury for Sunday's game:
Joey Bosa, DE (groin)
Keenan Allen, WR (hamstring)
Justin Herbert, QB (ribs)
J.C. Jackson, CB (ankle)
Corey Linsley, C (knee)
Donal Parham, TE (hamstring)
DraftKings lists this line at Chargers -5.5. This actually seems a little high considering all the injuries to key players on both sides of the ball for the Chargers. Los Angeles did not look good last week and, while the Texans have had trouble putting together a complete game, this is the best week to catch the Bolts. I'd seriously consider the Texans here.
TB12 and Company
The Buccaneer's offense has been mauled with injuries all season. This forced the signing of Cole Beasley for Week Three's loss against the Packers. Here's a list of impact players ruled out or questionable with an injury for the Bucs this week:
Akiem Hicks, DL (foot)
Breshad Perriman, WR (knee)
Russell Gage, WR (hamstring)
Chris Godwin, WR (hamstring)
Logan Hall, DE (groin)
Julio Jones, WR (knee)
Donovan Smith, OT (elbow)
The Chiefs' terrible outing against Indy has just as much to do with this line as the Bucs' injuries. The Chiefs are favored by one in this game and, despite these injuries, they might be a good play here. Their defense is so nasty that they are bound to keep the Chiefs in check. Brady always finds a way to put points on the board. This could be Field Goal City all game. Definitely play the under at +/- 45. That's a no brainer.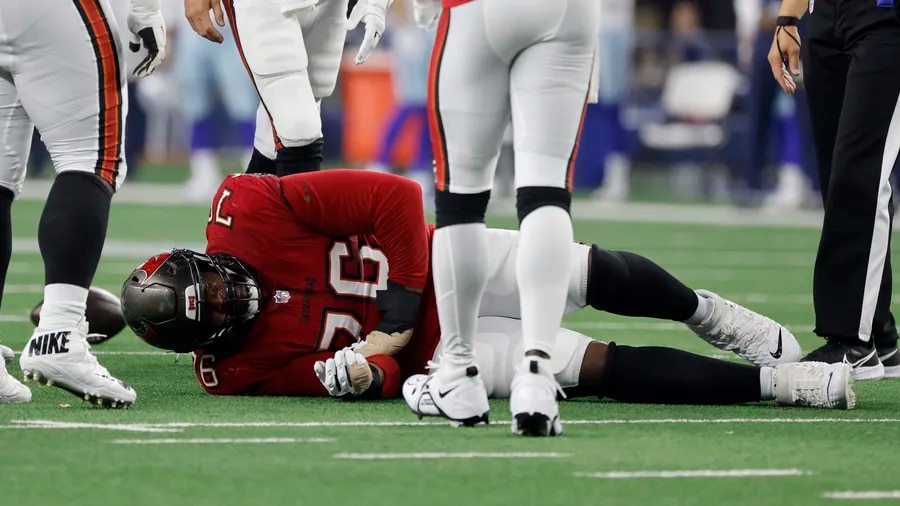 Quarterback Woes
Two more teams may be without their starting QB's on Sunday. Mac Jones is questionable with a high ankle sprain for the Patriots and Tua Tagovailoa is battling ankle and back problems.
The Dolphins are an interesting case because they are also without Jaylin Waddle and their left tackle, Terron Armstead. This could spell trouble in Cincinnati, where the Bengals are looking to capitalize on their newfound momentum. You can play the Fins at +3.5, but I'd stay away from the game completely unless we know Tua's status.
Mac Jones did not practice Wednesday, but Bill Belichick did not rule hum out for Sunday's game against the Packers. Veteran QB Brian Hoyer is ready to go if Mac can't recover quick enough. You can play the Pats at +9.5 as they go into Green Bay this Sunday. This line is influenced by the recent struggles the Pats have had and a hobbled Mac Jones. If you love to gamble, hammer the line now before Belichick announces Mac Jones as the starter and it moves back to 7.