John Fredericks: MLB Moneyline Wagers – Tuesday, May 2nd
Godzilla MLB Record 2023 
60-36
+$890 for the Season  
JOHN FREDERICKS: MLB MONEYLINE WAGERS – TUESDAY, MAY 2nd – Oh yeah, we are back on track! Two for two last night with the Cubs and doggie Bosox brought us to +$245 Coronas for the day and +$890 for the MLB season! Rock on!
*Based on all wagers at $100 per game at money or run line odds as specified in Draft Kings. Note: If money line is -$150, we are laying $150 to win $100, etc.  If we take +$130 and we win, we win $130 for our $100.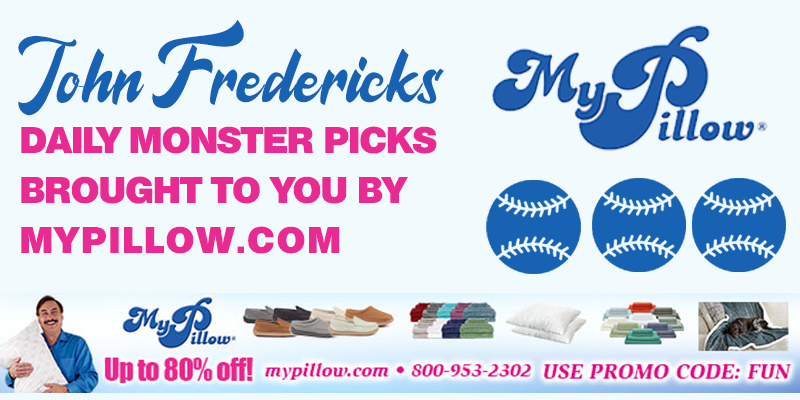 Cleveland at Yankees (-178) 
The Yankees have been spitting the bit of late, losers of four straight, including a ninth inning giveaway last night! They have dropped seven of ten. While they are not playing well, I stay with my system on betting the team's stopper when things go south.
Enter Gerrit Cole, stage right. He has been a one man wrecking ball: 5-0, ERA 1.11, WHIP 0.84, 44 K's in 40 innings. Too much Cole here for Cleveland.  
Pick: Yankees (-178) 
Giants at Astros (-178) 
The Giants have more injuries than you can shake a stick at – even more than Houston!
Astros had a nice win last night and Hunter Brown has been electric on the mound for the Spacemen! The Giants are 8-24 in their last 32-road games vs. teams playing over .500 baseball. Time for Abreu to break out!  
Pick: Houston (-178) 

Toronto (-140) over Boston
Ok, the Red Sox had their fun. Boston has been anemic against southpaw starters this season, hitting just .239 as a team. Tanner Houck for Boston is decent, not dominant. Blue Jays are going to play launch-a-ball tonight.  
Toronto's opponents have averaged just 2.1 runs per game against them over their last seven games. Yusei Kikuchi comes in with an ERA of 3.00 and a WHIP of 1.11, while yielding just two earned runs in his last 18 innings.  
Pick: Toronto (-140) 
Arizona (-145) at Texas 
I am going with Diamondbacks ace Zac Gallen following an embarrassing blow-out loss in Denver. The D-Backs are 10-3 coming off a loss this year. 
Simple plan: aces win "stop the bad streak" games and Texas starter Jon Gray has not been consistent. He's allowed 16 baserunner in his last 11 innings.  
Gallen has shut out Milwaukee, Miami, San Diego and Kansas City in his last four starts. Lights freaking out!  
Pick: Arizona (-145)