John Fredericks: Best MLB Moneyline Wagers for Wednesday
JOHN FREDERICKS: BEST MLB MONEYLINE WAGERS FOR WEDNESDAY – My friends call men Johnny Chalk because all I do is pick the same favorites over and over. Well, guess what? I'm still up $527 for the season, even after the crappy Tuesday where I coughed up a shocking -$363.
Godzilla MLB Record 2023 
62-39
+$527 for the Season  
 *Based on all wagers at $100 per game at money or run line odds as specified in Draft Kings. Note: If money line is -$150, we are laying $150 to win $100, etc.  If we take +$130 and we win, we win $130 for our $100.
May 3 2023
Happy Hump Day! 
Toronto (-140) at Bosox 
The Blue Jays have hit .320 lifetime vs. Boston starter Nick Pivetta.  Plus, Pivetta has really struggled over his last three starts. The Jay's Alex Monoah is rounding back into form, allowing two earned runs in his last two starts.  
Boston has never fared well against Monoah – hitting just .224 lifetime. He owns the Red Sox. 
The Jays have left 15 runners on base in the first two games. Time to get some more runs, fellas! 
Pick: Blue Jays (-140)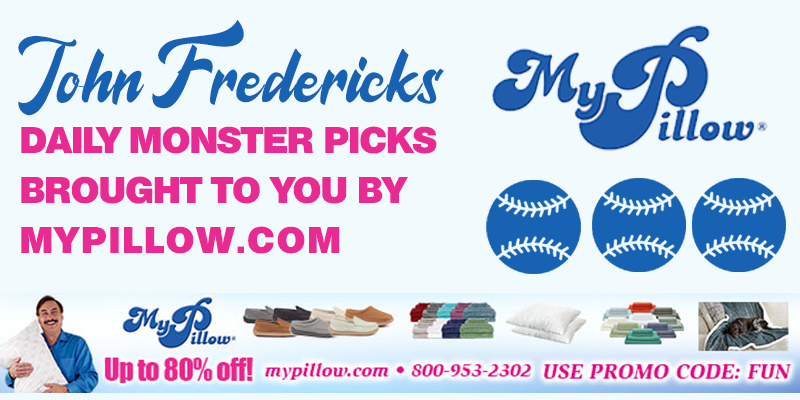 Giants at Astros (-155) 
I'm going to ride this crazy Framber Alvarez train all season. At only -155, this is a value0-play steal! I'm feeling an offensive juggernaut in Houston! 
Pick: Astros (-155) 
Angels (-135) at Cards 
Let me get this straight? I can get Ohtani against a losing team (Cards are 10-20) and only lay -135? Sign me up! 
Pick: Angels (-135)

Cleveland (-125) at Yankees 
Is Gerrit Cole pitching? No? Ok, I'm betting Cleveland. It's really that simple. Bieber it is, then! 
Pick: Cleveland (-125) 
Birds (-160) at Royals 
I cannot bet Zack Greinke until he actually wins a game. He's 0-4 with tons of baserunners. 
Pick: O's (-160)