John Fredericks: MLB Moneyline Wagers for Thursday, May 11
JOHN FREDERICKS: MLB MONEYLINE WAGERS FOR THURSDAY, MAY 11 – That's what I'm talking about! We popped a 3-0 yesterday, putting us at 70-50 and plus a smooth +$265 Sam Adams' for the season! Put that in your pipe and smoke it, kiddos! I feel a huge winning streak right around the corner!  
Onward to Spaghetti Thursday!
Godzilla MLB Record 2023 
70-50
+$265 for the Season  
*Based on all wagers at $100 per game at money or run line odds as specified in Draft Kings. Note: If money line is -$150, we are laying $150 to win $100, etc.  If we take +$130 and we win, we win $130 for our $100.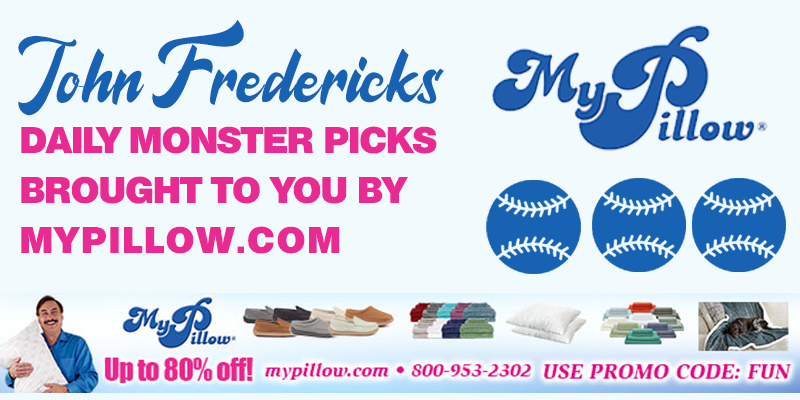 May 11, 2023
Padres At Twinkies (+130) 
I love the Twins here—why? They mash Yu Darvish and they bash at home. The Twins Baily Ober has been tough (2-0, .089 ERA) and Minnesota loves to play the rendition of Twin Cities wall bangers in these day games.
It's Doggie Time in Minny!  
Pick: Twins (+120) 
Giants (-140) at D-Backs
I'm betting the Giants here based on three things: 
 

Alex Cobb is becoming a dominant starter for S.F.

 

Arizona's southpaw Tommy Henry is a base on balls nightmare: seven walks in his last two outings.

Giants are 5-0 vs. Lefties. 

 
Pick: Giants (-140)