Dan's Week 8 College Football Predictions – October 21, 2023
DAN'S WEEK 8 COLLEGE FOOTBALL PREDICTIONS – OCTOBER 21, 2023 – Last week brought me back to one of the most stressful situations in sports betting: holding a +3.5 ticket on a team that's down by three with two minutes to go. It's a nightmare as a bettor, because you're currently in the money, but you know that the team you backed will be aggressive to try to win the game.
The good news is if they win the game now, you obviously win your bet. But there are two bad outcomes: they could give up a turnover returned for a touchdown and fall on the wrong side of things, and they could tie the game and force overtime. Of course, they could win the game in overtime, but they could also give up a touchdown and then lose both the game and the bet.
And that was almost my situation last week with Washington and Oregon. With Ducks +3.5 in hand, I needed Oregon to miss its game-tying field goal to preserve my win. That's exactly what happened, which helped me secure a positive outcome for the day. It was close, but thanks to a missed kick, it was a successful day.
Here are Dan's Week 8 College Football predictions.

SMU at Temple (+20.5, 54.5), Friday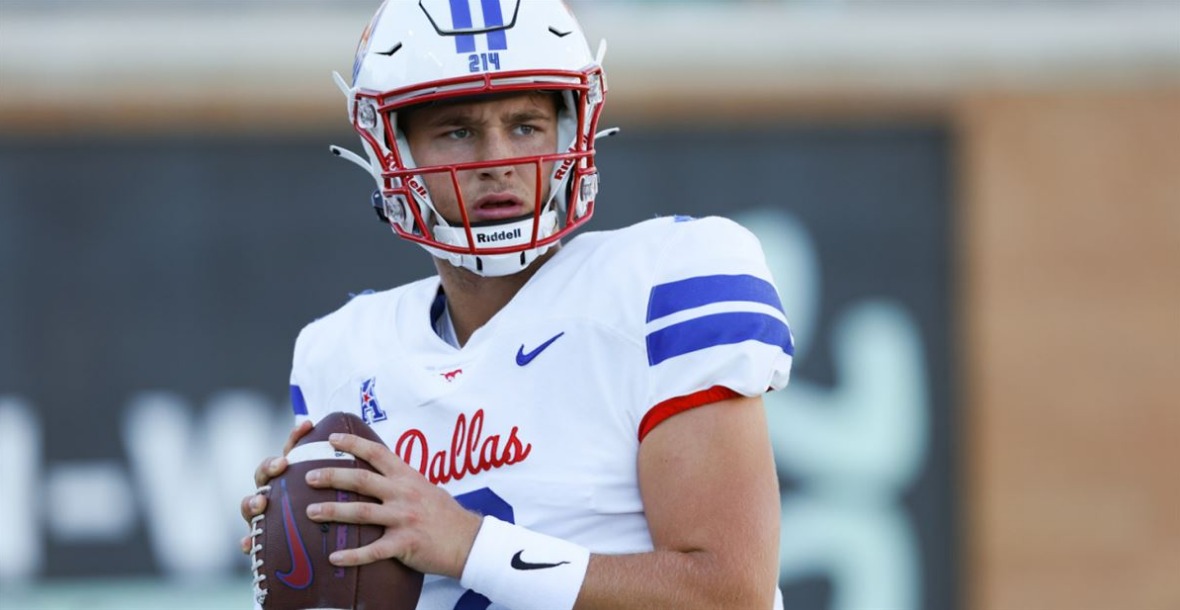 I know, I know; it's a lot of points. I've also gotten burned by SMU before, as the Mustangs took a pair of 17-point losses to Oklahoma and TCU in September. But Temple is a really awful team that's getting killed week after week in the American. The Owls have played six games against FBS competition and have zero covers on the year (their one cover was against FCS opponent Norfolk State).
Over their past five FBS games, Temple has given up 43.8 points per game and has only kept one game within 15 points. As long as the Mustangs don't shoot themselves in the foot again, this should be a pretty comfortable win. If you feel a bit nervous, this is the perfect game to throw in as a teaser with another option.
Pick: SMU -20.5
---
Central Florida at Oklahoma (-18.5, 66.5), Saturday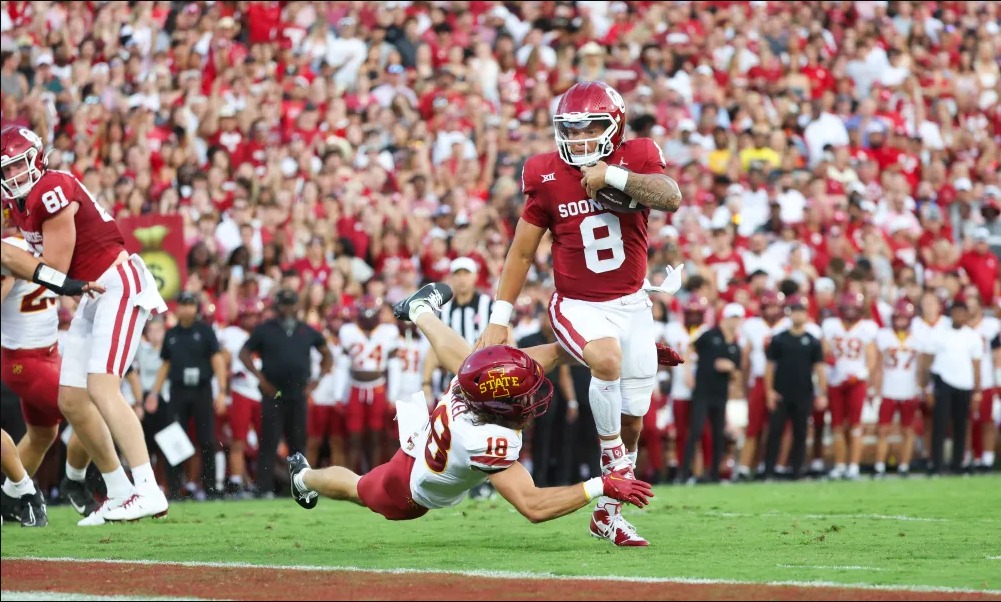 I'm just going to go ahead and say it: this Central Florida team looks overmatched in the Big 12. I'll always consider UCF the real 2017 national champions, but the 2023 version is just not up to par. The Knights can't stop anyone and just got run over at Kansas, which dominated the game from start to finish.
Here's a stat from that game in Lawrence: Kansas touched the ball nine times and punted once. The Jayhawks' other eight possessions resulted in six touchdowns and two field goal attempts, and they even scored on special teams with a punt return.
And now that UCF defense has to dust itself off and head down to Oklahoma, which is fully rested after winning a thriller with Texas? As long as the Sooners don't overlook this game — unlikely, as this is the only shot they get at the Knights before moving to the SEC — this shouldn't be close.
Pick: Oklahoma -18.5 

Rutgers at Indiana (+5.5, 39.5), Saturday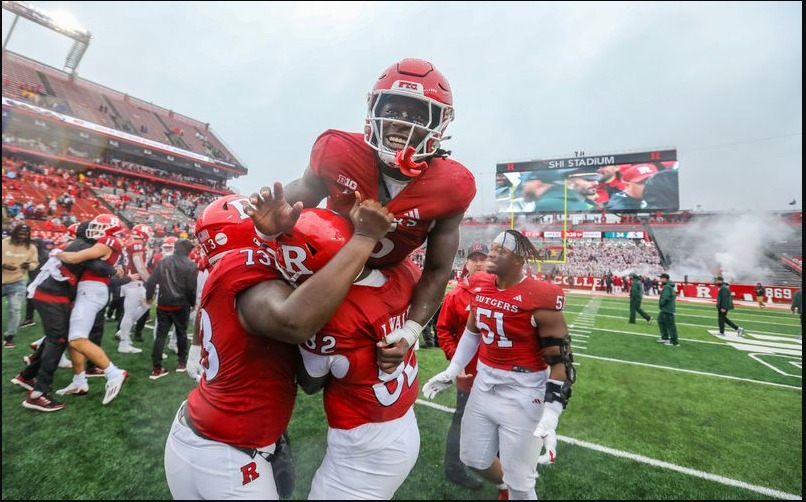 Over the past four seasons, Rutgers and Indiana have headed in the exact opposite direction. Rutgers has slowly rebuilt itself in Greg Schiano's second act, and the Scarlet Knights can actually earn their way into a bowl (they made one in 2021 because Texas A&M got COVID) for the first time since 2014 with a win.
Indiana is crashing. Tom Allen's program has beaten one FBS team this year, and it was Akron in four overtimes. Outside of that game and the win over FCS Indiana State, the Hoosiers have been outscored 140-41. They've gotten smashed in back-to-back games by Maryland and Michigan, but the thinking at the books is that a home game will help them keep it close.
I don't think it'll make a difference.
Pick: Rutgers -5.5
---
Central Michigan at Ball State (+4.5, 40.5), Saturday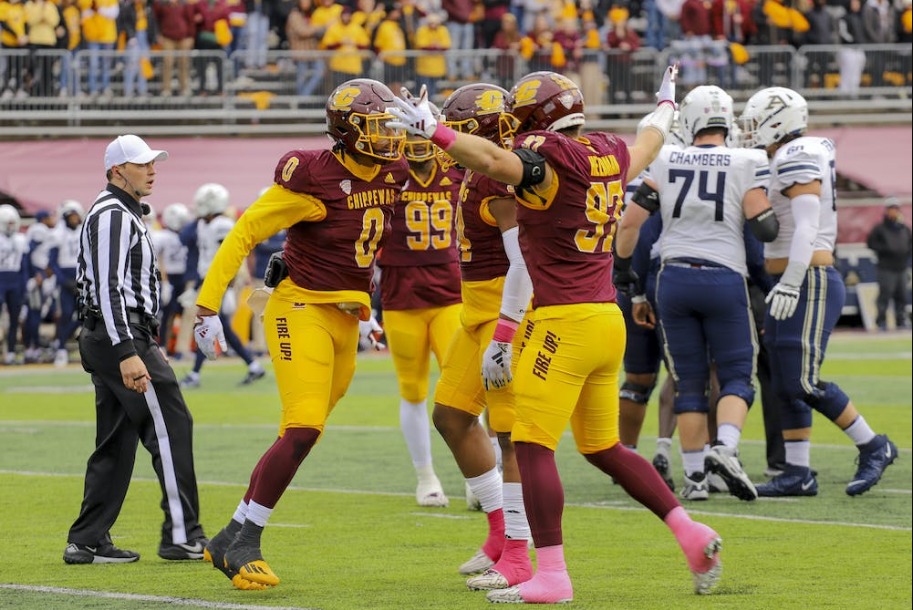 The days of Central Michigan lighting up scoreboards with Daniel Richardson and Kalil Pimpleton are long gone from Mount Pleasant. The Chippewas instead win by staying within themselves and not trying to do too much. This is the perfect time for that kind of strategy, as Ball State's going to try to grind this out.
The Cardinals know they can't pass worth anything this year, and at 1-6, they're willing to let Kiael Kelly learn on the job in hopes of success in 2024 and beyond. As Kelly learns the offense, Ball State's not going to be putting up many points.
Pick: Under 40.5
---
Minnesota at Iowa (-3.5, 31.5)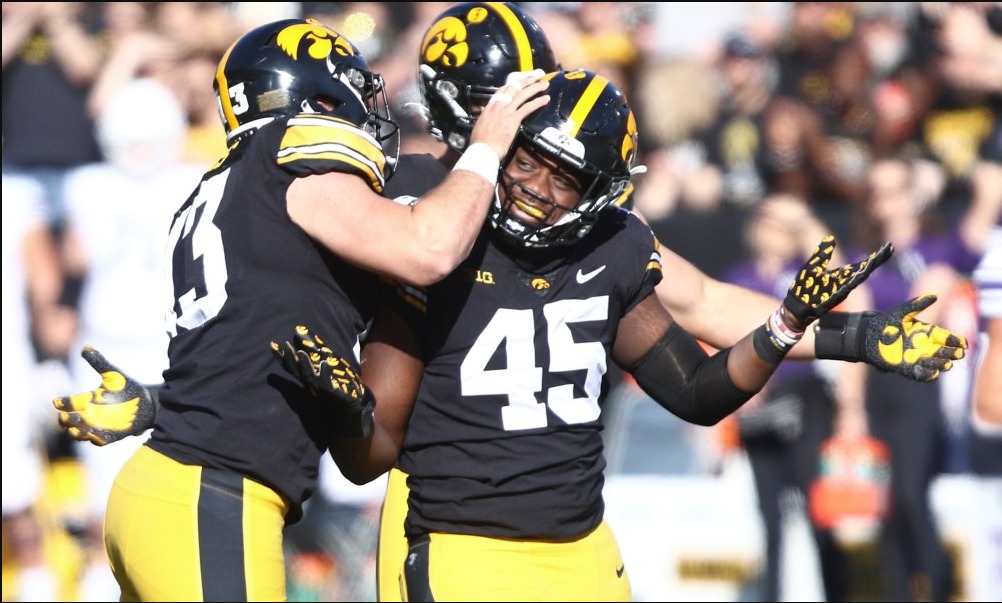 P.J. Fleck has brought good Minnesota teams up against Iowa over his six previous years in Minneapolis. He's 0-6 against the Hawkeyes, which have won eight straight over Minnesota and 10 of 11 overall against the Golden Gophers.
Iowa's showing that it doesn't need an offense to win in the Big Ten West. The Hawkeyes scored all of 15 points last week against Wisconsin, and they still managed to earn the win. This could lead to the awkward situation of Iowa making the Big Ten title game and Brian Ferentz still getting fired, but that's a problem for another day. If you wanted that teaser I mentioned with SMU, this is the ideal partner.
Pick: Iowa -3.5
---
Hawaii at New Mexico (+1, 59.5)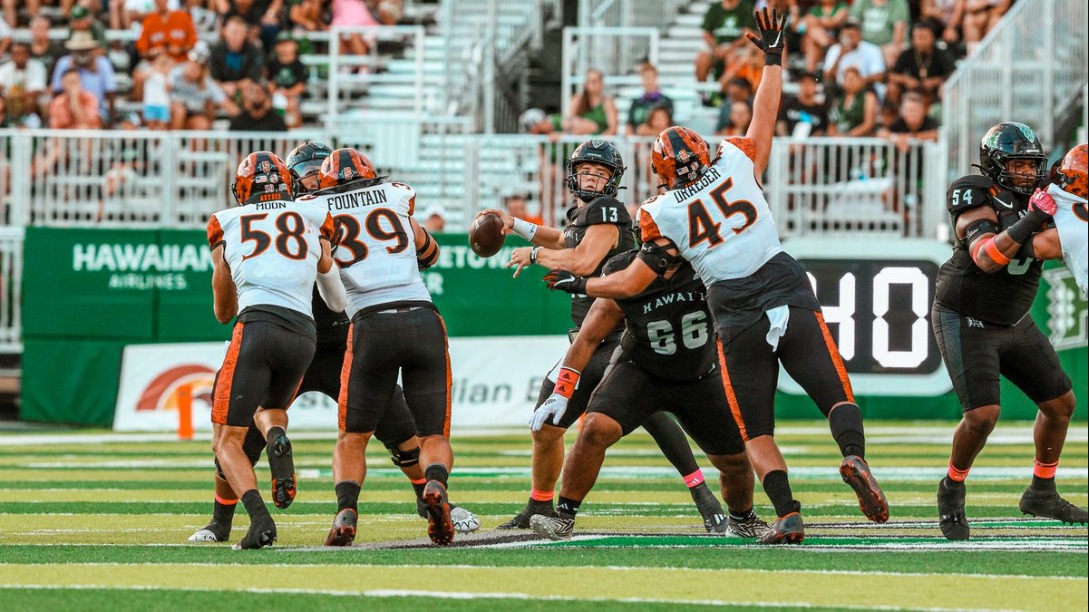 I've seen Hawaii play four times this season. The Rainbow Warriors can't run the football, they're highly undisciplined and they're horrendous on the road. Hawaii has gone 0-9 away from home under Timmy Chang, and it's going to have a hard time keeping the New Mexico ground game from taking over.
It's not a big spread, and I think the value lies with the Lobos to get the job done at home.
Pick: New Mexico ML

Dan's Picks
SMU -20.5

Oklahoma -18.5

Rutgers -5.5

Central Michigan-Ball State Under 40.5

Iowa -3.5

New Mexico ML