UGA vs. UT-Martin Recap and Reaction
UGA vs. UT-MARTIN RECAP AND REACTION – When expectations are sky high, 560 yards and 48 points may not be enough to placate a fan base. The Dawgs started slow, only scoring 17 in the first half as senior QB Carson Beck took to reigns of the offense. Unfortunately, every offensive position group had struggles in the first half from dropped passes or a lack of separation from the receivers, some throws that were slightly off from Beck, or the offensive line failing to get much of a push at times. Offensive Coordinator Mike Bobo drew plenty of ire from the fans for their first half performance. The most egregious one occured with less than 20 seconds on the clock and no timeouts. Georgia decided to run the ball up the middle inside the 5 yard line, but was stuffed for a loss. This cost the Dawgs a chance at the end zone at the end of the half. The Dawgs settled for a field goal. However, Bobo called a pass on that play, Beck was the one who checked to a run. 
When your offense is struggling, you turn to Brock Bowers. UGA looked to Bowers for key plays in the first half, which resulted in him getting 77 yards and 1 rushing touchdown that opened the scoring for the Dawgs. After two drives stalled out, the Dawgs found the endzone again on a 7 play, 68-yard drive. Kendal Milton kicked off the drive with a 37 yard run. Then Bowers hauled in a catch for 16 yards. Eventually, Beck juked a defender for a 4 yard touchdown run.  
Georgia tried to get another score in a 2 minute drill before half. However, the aforementioned check came from Beck, and the Dawgs settled for 3.  
The Dawgs came out flat in the second half with a 3 and out before scoring on their next two drives. The play calling began to look more like last year at this point in the game. Beck found Dillon Bell and C.J. Smith on passes before hitting 5'8 walk on Mekhi Mews for a 54-yard touchdown pass. Mews took a screen to the house for the score.  
Mews' touchdown sparked the offense, yet he wasn't done, adding a 25-yard catch on the next drive. Smith again added another catch for 47 yards this time. Rodrick Robinson punched in a 2 yard run for his first career touchdown to cap off the 5 play drive.  
The Dawgs ended on a high note when true freshman Kyron Jones intercepted backup QB Kody Sparks and returned the pass 26 yards for a touchdown.  
Georgia was unable to keep the Skyhawks off the scoreboard when the visitors scored a touchdown in the 4th quarter. The Skyhawks marched down the field on a 12-play drive that ended in a 9 yard pass in the corner of the endzone to Jordan Castleberry. DB AJ Harris was in defense, but couldn't prevent the catch despite playing close coverage.  
FINAL SCORE: UGA 48 – UTM 7

QUARTERBACKS 
Carson Beck went 21/31 for 294 yards with 2 total touchdowns. He showed decent mobility with 3 runs for 12 yards. Beck took some time to settle in, and was a little off on his throws early. After the game he was admittedly anxious to start his first game in several years. Beck looked his best in his final drive, when it seemed like the Dawgs opened up the playbook a little bit. On the whole, no one will be blown away with Beck's performance on Saturday, but we also shouldn't be too concerned yet either. He needs a little more chemistry with his receivers, and I think two touchdown throws were missed because he and his receivers weren't on the same page.  
2nd string QB Brock Vandagriff was initially limited by holding penalties from the second team offensive line. He broke away for a long run which came back due to a hold, as well as what should have been his first completion called back by a hold. Then Vandagriff hit RaRa on a deep ball just before finding Oscar Delp for a 21-yard touchdown. He finished 2 for 3 on the night for 77 yards. 
Gunner Stockton came in to finish out the game. I liked what I saw from Stockton, who showed his athleticism and his throwing ability. Stockton went 3 for 5 for 29 yards and added 18 yards on 2 carries. Honestly, the offense moved a little smoother with the back ups in the game, although much of that was just good athletes making plays rather than good offense being run.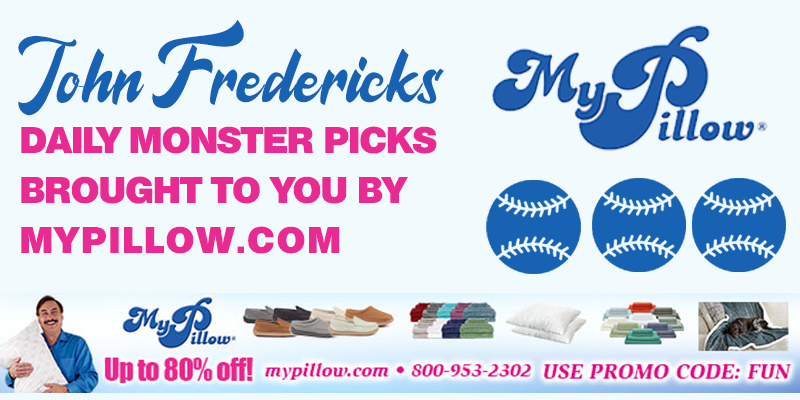 Transfers Debut 
RaRa Thomas didn't see the ball much in the game despite UGA's primary X receiver being suspended. However, he did break open deep on a post in the 4th quarter for 56 yards. Dominic Lovett had an up and down game. He dropped multiple passes as he was unable to maintain possession when hit. One of those drops was a touchdown, another two would have been for first downs. Lovett did haul in a nice back shoulder throw just before halftime which got the Dawgs in the red zone. Lovett finished the game with 3 catches for 25 yards.  
Offensively, Georgia looked like it took a step backwards for the majority of the game. Mike Bobo did nothing to endear himself to a fan base who already tends to be hyper critical of him. The whole offense sputtered for 2 and a half quarters. At the end of the 3rd, Kirby said in a sideline interview that he didn't like the calls being made on both sides of the ball. However, I'm not sure if he was referring to Bobo, or what Beck was checking to. I saw Bobo use more 12 personnel than I expected, but it didn't seem to be particularly effective. While we all should share some concern with the offensive execution in this game, I'm not going to panic or draw conclusions yet. Deep breath, Dawgs, we should be just fine. I think Georgia deliberately called a pretty vanilla game, three key contributors were missing, and you're breaking in a new QB. Last year, Monken's offenses would come up empty for stretches in games too. We weren't thrilled after playing Kent State in week 2 last year. Georgia didn't find a running game until the second half against Missouri. I know the Dawgs want to be able to just line up and beat opponents, but that isn't their DNA anymore. They need some wrinkles in the offense to utilize their speed and skill.  
GRADE: C 
Defense 
The Dawgs were in complete control in the game defensively. They held Kinkead Dent to 18/32 for 128 yards. Dent made impactful plays with his legs, adding 42 yards on the ground. The defensive line looked solid for most of the game, and I was thoroughly impressed with the secondary. Javon Bullard and Malaki Starks were all over the field, making tackles and impacting the game. I can't imagine a better duo at safety in the nation. Starks led the team in tackles with 8, and Bullard added 4 of his own. I was also pleased with DB Tykee Smith, who was second on the team with tackles. He disrupted screens and showed good physicality for an undersized player.  
Daylen Everette got the nod to start opposite of Kamari Lassiter, who had a quiet night. Everette had 2 tackles and played solid. He did get a PI call, but it was kind of soft. Julian Humphrey, AJ Harris, and Nyland Green all look like they'll be ready to contribute at any point. Harris and Humphrey are both fiery players who bring a lot of swagger to the role.  
Several defenders played that either I was not expecting or have not played in some time. I was encouraged to see LB Smael Mondon playing on some 3rd downs. I expected him to be out until South Carolina with his foot injury. Dan Jackson returned after missing nearly the entire season last year with his own foot injury. True freshman Joenel Aguero also made his debut despite picking up a hamstring injury in the fall. Aguero was getting coached a lot by Kirby, but that's usually a good sign. He plays Star, which is probably the toughest position on the field in Kirby's defense.  
GRADE: A- 
Special Teams
Mekhi Mews showed his ability on special teams as well. He returned two punts for 19 total yards and 1 kickoff for 31 yards. 
Freshman kicker Peyton Woodring won the field goal kicking job and went 2/2 on his first game. His longest was 33 yards. Jared Zirkle is doing kickoff duty, and put most if not all his kicks in the end zone.  
Punter Brett Thorson had a nice game, averaging 44.6 yard on his 5 punts.  
GRADE: A
Injuries 
Starting WR Ladd McConkey was held out due to a back injury picked up in fall camp. He was held out as a precaution. RB Daijun Edwards was also held out as a precaution after an MCL injury a couple weeks back. Freshman DB Joenel Aguero came in after missing practices due to a hamstring injury. WR Jackson Meeks and LB EJ Lightsey also did not play, although I don't know if Lightsy is injured or was held out for other reasons. TE Lawson Luckie was out after his ankle surgery but was not seen wearing a boot. DB Chris Peal is still out with a turf toe injury.  
No notable injuries occurred during the game.  
Marcus Rosemy-Jacksaint and De'nylon Morrisette were suspended, MRJ for an egregious speeding violation and Morisette for a DUI.  
Final Thoughts 
Georgia showed how explosive it can be offensively, but it took two and a half quarters to get there. Beck has plenty of room to grow in the offense. There is cause for concern, but I don't think it's time to write off Beck or Bobo. South Carolina will get a real shot from us. Georgia did exactly what it intended to do: win by a large margin without getting anyone hurt. Let's see if the Dawgs come out a little faster offensively next week. It looks like Bobo will take over Stetson Bennett's role of polarizing the fan base this year.
Overall grade: B