A Points, Parlays, and Prop Bets Primer
Check out our vocabulary primer for point totals, parlays, and prop bets below. We've also thrown in a little strategy to keep things interesting. A lot of the data can be found through the usual avenues on the ESPN, NCAA, and NFL websites. For those of you interested in a deeper dive into football analytics, we suggest taking a look at CollegeFootballData.com, FootballOutsiders, SP+, Pro Football Focus, and SportSource Analytics
Point Totals
This refers to the over/under point total for each game. You can play point totals for each quarter, each team, the entire game, etc. Your analysts on this site often like to play the points when the spread seems silly. 
Our strategy has less to do with a high powered offense or a vicious defense and more to do with the pace of play and the coaching philosophy. 
The Under
We like to play the under when we see two teams that control the clock with the run game, are more conservative in their philosophy, have a reliable kicker, and historically score less than 20 points a game. When we play under, we are expecting teams to be grinding out points, more often than not. The natural way to look in a game that goes under the total, is typically the underdog receiving points. 
The Over
The over can be a good wager when you have two coaches who like to gamble, quarterbacks who hit the explosive plays, and offenses that attempt to gas the defense in order to control the pace of the game in the second half. Another key for hitting an over is identifying what a team does well on offense and comparing it to the relative strength of the opposing defense i.e. Team A runs the ball well and generates a lot of explosive plays rushing, while the opposing Team B struggles to contain the run, but has an excellent pass defense. In that example, the pass defense isn't as important of a factor since Team A primarily seeks to run the football. By taking a look at specifics like this, it allows you more specific insight that isn't skewed by more general numbers like points allowed. 
Takeaways
The most important thing to remember is that the best point plays are when both teams with the same philosophy matchup well. 
Don't play the points total because you think one team has a bad defense or because a QB looked miserable the week prior. That rarely works.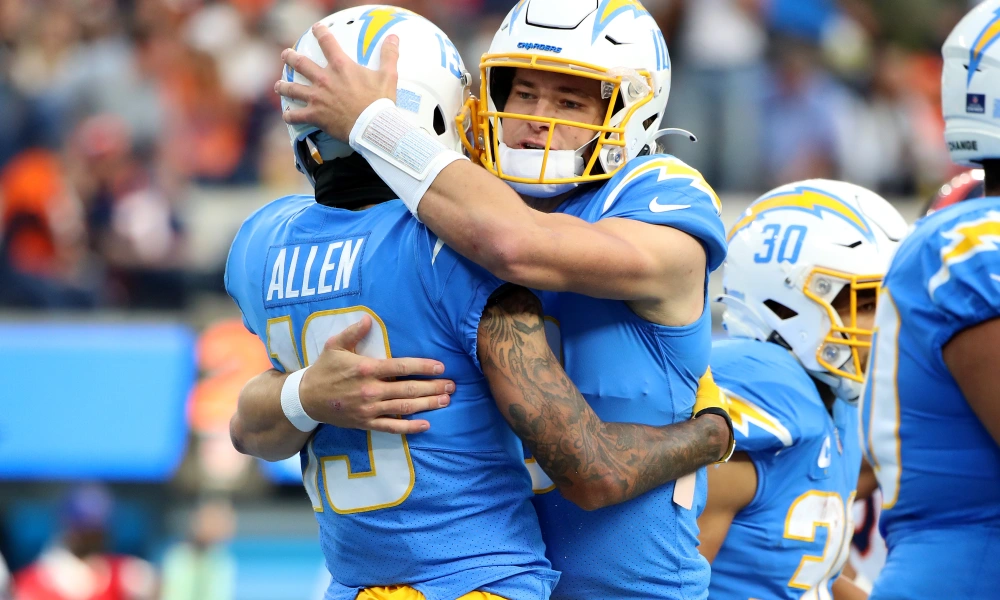 Parlays
A parlay refers to the ability to bet multiple options on the same ticket for a higher payout. Parlays are a fun way to increase the odds by combining a multiplicity of wagers. 
Let's say you have three games that you feel are an absolute lock against the spread. Instead of betting each game individually, you can combine them in a parlay and watch your odds go from -110 to 6/1. 
Player Prop Parlays
You can also parlay player props. It may be a statistical certainty that Patrick Mahomes is going to throw 2 TDs, but if you combine it with Travis Kelce over +100 yards receiving and the KC defense forcing a turnover, the odds could be astronomical. We have a lot of friends who like to play this way. 
Caution
Your analysts on this site rarely recommend parlays. The odds increase so much because they are incredibly difficult to win. It's hard to find multiple games against the spread that you feel super confident about. 
If your first play loses, the whole ticket busts. We just don't like them. This is a good breakdown of why parlays are almost always a bad idea. 
There's a lot of options for parlays on DraftKings. It can be disorienting. If you must play them, we recommend playing no more than one or two a week. 
There's better ways to find long odds. Read weekly Nate's column, Dispatches from Behind the Bar, to find better value with long odds.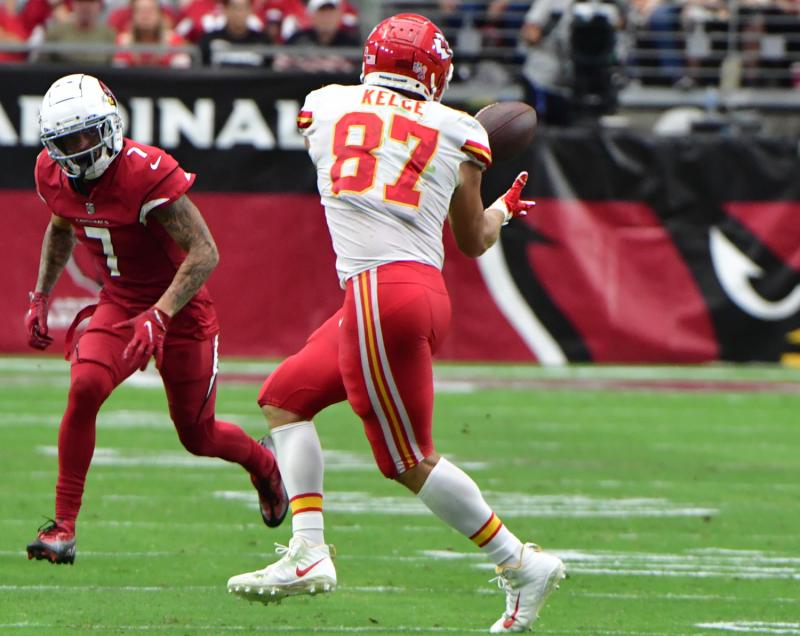 Prop Bets
A prop, short for proposition bet, are bets that are not tied to the final score or outcome of the game. Prop bets are usually things like: 
49ers score first;

Kirk Cousins throws for over 250 passing yards;

2 fumbles in the game
Prop Bets Mania
The odds for prop bets shift depending on the probability of the outcome. You can parlay prop bets for better odds, but we don't really recommend that. 
Here's what we'll say about prop bets, play a few if you must. Some people like to play them, because they only watch one or two games and it's a good way to keep things interesting throughout the game. 
Others play them because they feel like some of the outcomes are an absolute certainty (which, as we know, is always wrong). 
The Prop Bets King
Every time I play a prop, I lose, but we'll keep handing some out just in case I get hot.