John Fredericks: MLB Picks for Wednesday, July 19
JOHN FREDERICKS: MLB PICKS FOR WEDNESDAY, JULY 19, 2023 – We popped another 4-1 last night, including the suspended game from Monday. A nice +$285 came our way. We are now 212-171-1 on the season with a bankroll of plus +$805. Why stop now? I'll be fading the Reds and Rays, while pushing Texas and the Dodgers. The Padres? Why not?
2023 MLB Godzilla Season Stats
212-171-1 +$805
*Based on all wagers at $100 per game at money or run line odds as specified in Draft Kings. Note: If money line is -$150, we are laying $150 to win $100, etc.  If we take +$130 and we win, we win $130 for our $100.
Gambling Problem? Call 1-800-Gambler

July 19 2023
Houston (-155) at Rockies
The Astros have a habit this season of bouncing back after tough losses, and this should be no different. While the Astros Brandon Bielak has been steady-Eddie, the Rocks Austin Gomber is dumpster fire. He can't get anybody out. He's allowed 21 longballs.
Pick: Astros (-155)
Tampa Bay at Texas (-125)
The Rays are fading, they aren't playing the Royals, A's and Rockies every night anymore. The Rays have stopped hitting! They've been held to 4.3 runs a game over their last seven with a team batting average of .223. Remember when the whole lineup hit .350. They peaked too soon!
Jonny Gray has been tough at home all year, while Tampa's Zack Littell sports a 6.05 ERA and a 1.55 WHIP.
Fade the Rays, Kevin Cash blew his wad in the first half. Go home to mommy.
Pick: Texas (-125)
Cleveland (-150) at Pirates
The Pirates are a clown show and Rich Hill is the ring-master. Cleveland scored more runs the last two nights in Pittsburgh than they scored in June and July combined. It's the revenge of Punch and Judy. Rich Hill grunts when he throws batting practice. #Sad
Pick: Cleveland (-150)
Dodgers (-145) at O's
I'm loving me some Dodger Blue and their eight out of nine games win streak. Things level out in baseball. The Birds are due to lose a few. Dean Kremer got lit up like a Christmas tree last start.
Pick: Dodgers (-145)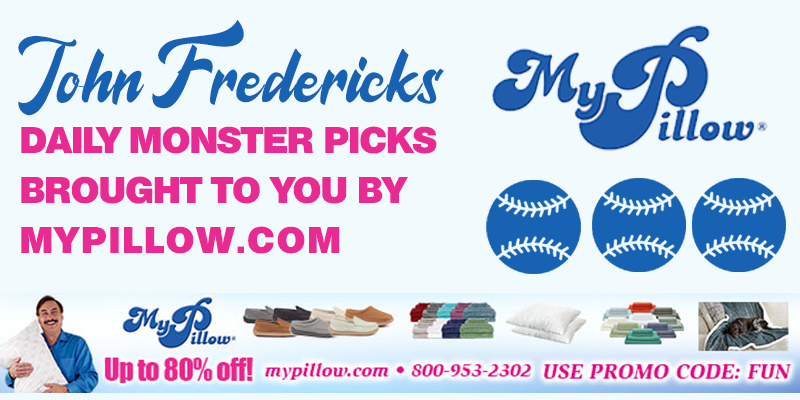 Giants (EVEN) at Reds
As we said, the Reds are collapsing. The trade deadline cannot come fast enough. They coughed up 11 runs last night and it exposed what I have been saying for weeks now: their pitching metrics are pathetic.
Why stop now? The Big Fade Machine. Giants have won seven in a row. Reds have dropped six straight. Show me the money!
Pick: Giants (EVEN)
Padres (+110) at Blue Jays
I'm going with Yu Darvish and betting on a Padres win streak (how many times have I said that). This is the one.
Pick: PODS (+110)