John Fredericks: MLB Picks for Thursday, July 20
JOHN FREDERICKS: MLB PICKS FOR THURSDAY, JULY 20 – We went 3-3 yesterday, losing minus -$85. Not a bank breaker but that's not how we roll. Time to shape up! I really like Thursday get-away day games. I see a few trends reversing today, especially with Toronto. Let's get some green for the scene going into Friday!
We are 215-174-1 on the season and plus +$720.
2023 MLB Godzilla Season Stats
215-174-1 +$720
*Based on all wagers at $100 per game at money or run line odds as specified in Draft Kings. Note: If money line is -$150, we are laying $150 to win $100, etc.  If we take +$130 and we win, we win $130 for our $100.
Gambling Problem? Call 1-800-Gambler

July 20, 2023
Padres at Toronto (+105)
San Diego has not swept a series on the road in like two years. The Padres are just 6-14 this season coming off at least two straight wins. It's a creepy team.
While Blake Snell has been on a roll of late—his numbers are eye-popping-I never trust him in tough games. He always breaks your heart. Plus he's a crybaby whiner.
On the flip, Toronto's Chris Bassitt has been the Blue Jays go to guy all season. Before dropping two straight to the Pods, the Jays had won seven of eight. I don't see them getting swept at home.
Pick: Toronto (+105)
Houston (-195) at Oakland
The Astros have beaten Oakland six of six this season, and they've won their last 10 games in Oakland. Houston has a history of winning against inferior teams. They don't mess around.
J.P. France has been a pleasant surprise, posting a 3.31 ERA. He faces Hogan Harris, who's ERA is 6.51. Yikes. France needs to go deep in this game, and hold Oakland to two or three runs. The price is big –but worth the money.
Pick: Houston (-195)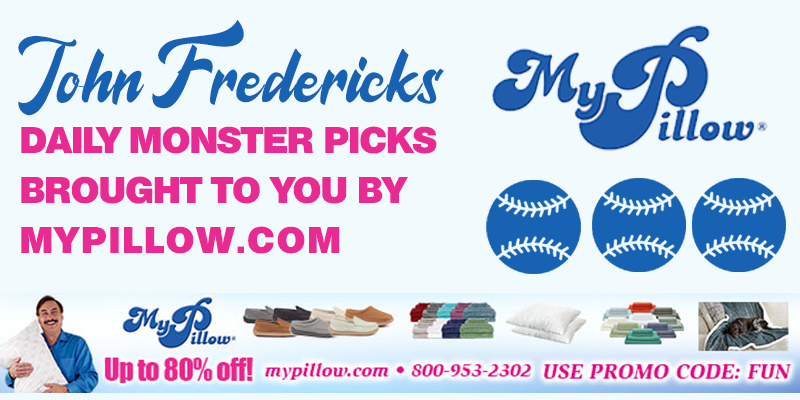 Twinkies at M's (-125)
The Mariners look to split this four-game series in Seattle against Minnesota. They trot out their young gun George Kirby to do just that. Kirby got knocked out in his last start by Detroit and I'm feeling a rebound here. Seattle has to start winning games to get in the division discussion.
The Twins Pablo Lopez has the gas with 145 K's in 116 innings, but he can also be inconsistent. He got bombed by Oakland his last start. It's tough to win three in a row in Seattle. The Twins are basically a .500 team, and so are the Mariners. Evenly matched teams—go for the split.
Pick: M's (-125)