John Fredericks: MLB Moneyline Wagers for Sunday, July 2
JOHN FREDERICKS: MLB MONEYLINE WAGERS FOR SUNDAY, JULY 2, 2023 – I had the worst day of the season yesterday, a miserable 1-6, costing us a gargantuan minus -$545. Just a horrible day, where you grab a bourbon and go to bed.
As we approach the All-Star break, I'm going to alter my approach a bit. We have to look forward and dig out of this -$1,675 hole.
I've got half a season to get back on track.
2023 MLB Godzilla Season Stats
166-147-1, -$1,675
*Based on all wagers at $100 per game at money or run line odds as specified in Draft Kings. Note: If money line is -$150, we are laying $150 to win $100, etc.  If we take +$130 and we win, we win $130 for our $100.
July 2, 2023
Boston at Toronto (-190)
I just don't see Boston sweeping Toronto at home. The Jays are throwing their ace, Kevin Gausman, who's coming off his best start of the season. This is big revenge start for Gausman as Boston lit him on May 4 at Fenway where the Sox bashed him for 10 hits and eight runs. Boston is 5-0 against Toronto this season—things always even out in baseball.
Pick: Blue Jays (-195)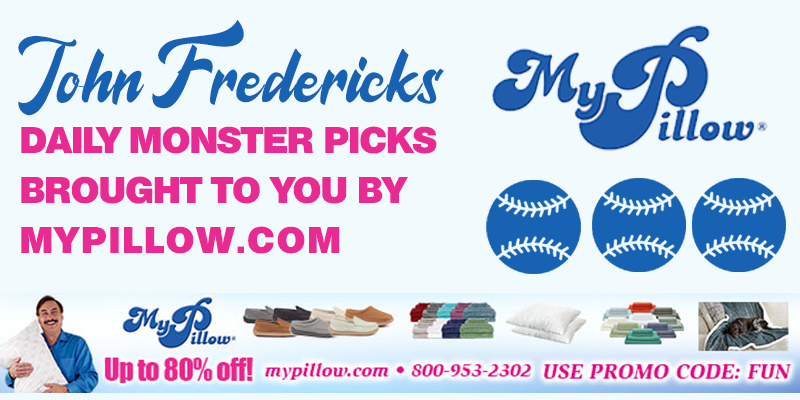 Houston (+125) at Texas
The Astros are down to one starting pitcher out of the season projected four-man rotation. Rookie Shawn Dubin gets the bump in a must win game for Houston. This all points to an easy Rangers win, right? Sure.
Pick: Houston (+125)
Yankees at Cards (EVEN)
Jordon Montgomery will take the mound for St. Louis and he's been solid. As much as I like to fade the Cardinals and go with Cole, he got knocked around in his last two starts. Time is running out for St. Louis to end the embarrassment in the first half of the season.
Pick: Cardinals (EVEN)
Tampa Bay at M's (-120)
The Mariners have underperformed all season. Maybe they finally turn it around and catch fire in the second half. I've been waiting—like the Padres—maybe the wait is over.
I'm also going to fade the Rays Taj Bradley after he had his first real disaster of the season where he allowed six earned runs including four homers in four innings of work against Arizona.
Pick: Mariners (-120)
SF at Mets (-125)
I have mocked the Mets – and rightly so—all season. They have not won a series since June 1. Maybe Verlander's gut-it-out performance yesterday made a difference. Both starters have struggled but my analytics here reads that the Mets Peterson is not as bad as the paper shows. The Giants Ross Stripling has an xERA of 6.39, with ranks at the bottom five percent of all MLB starters. Make note of that.
Note: xERA is not necessarily predictive, but if a pitcher has an xERA that is significantly higher than his ERA, it begs a closer look. xERA factors in quality of contact that results in outs. Bottom line: MLB hitters have teed off on Stripling and the Giants have made a lot of great plays to bail him out.
Pick: Mets (-125)
PODS (+135) at Reds
The party is over for the Reds. Like the Mariners, San Diego needs a big second half to get back in the playoff hunt.
The Reds had a nice streak, but their numbers don't match up. They only have one reliable bull-pen reliever, and that's their closer Diaz. Once the Padres knock out Abbot, the flood gates open.
Pick: Padres (+135)