John Fredericks: MLB Moneyline Wagers for Saturday, April 29th
JOHN FREDERICKS: MLB MONEYLINE WAGERS FOR SATURDAY, APRIL 29th – Back in the black! We went 4-1 yesterday and got back +$255 coconuts. It's Grey Goose Saturday so let's rock and roll!
We are 49-32 for the season and +$589 George Washingtons.
Godzilla MLB Record 2023
49-32
+$589 for the Season
*Based on all wagers at $100 per game at money or run line odds as specified in Draft Kings. Note: If money line is -150 we are laying $150 to win $100, etc.  If we take +130 and we win, we win $130 for our $100.
Orioles (-115) Game 1 and Orioles (-178) Game 2 at Detroit
I like Baltimore to keep winning and sweep this double-header in Detroit.
The Tigers don't score many runs while Baltimore is showing the world they are to be reckoned with. I love teams on hot streaks playing re-builds. Detroit had their modest run and now it's game on.
Pick: Baltimore Both Games (-115 and -178)
Pirates (-140) Game 1 and (-150) Game 2 at Washington
My philosophy defies gravity but it is double-header sweep Saturday. The Nationals are pathetic at home, averaging 2.8 runs per game while giving up 5.8.
The Pirates are having fun and winning games. Young players having fun vs. a downtrodden Nationals bunch waiting for the 1st and 15th to get their paychecks.
Pick: Pirates Both Games (-140 and -150)

Reds (-160) at A's
The Reds are hot! Winners of four in a row and looking for the sweep in Oakland. The A's win one game a week.
Anytime you can bet against Oakland at only -160 jump on it. Go Reds!
Pick: Reds (-160)
Angels at Brewers (-150)
I try to catch streaks and ride the wave.
It's the only way to beat baseball day in and day out. Trolling pitchers will grind you out.
I'm going to catch the Brew-Crew on a hot streak! Let it roll!
Pick: Brewers (-150)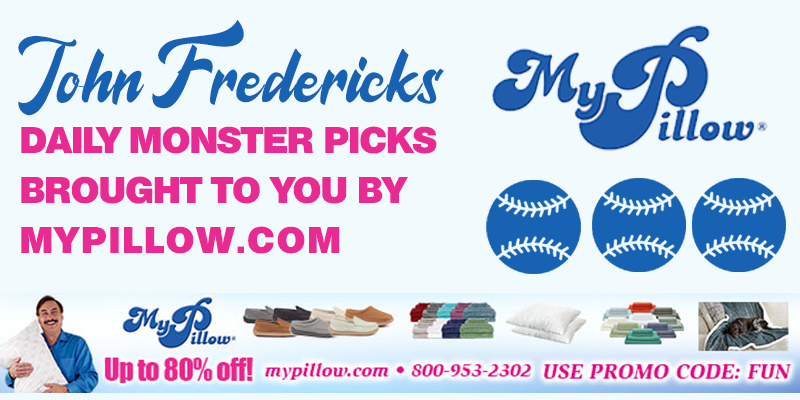 Rays (-130) at White Sox
I couldn't care less who's pitching, where the game is played or who is injured. The White Sox are in disarray—losers of nine in a row and one game out of last place in the A.L. Central. Keep fading them for now.
This is a very sick club.
Pick: Tampa Bay (-130)
Cards at Dodgers (-140)
I have not won a bet on the Dodgers all season.
At some point they have to pop a winning streak. They won last night, maybe this is it? The Cards are a .500 team if things work out.
Pick: Dodgers (-140)