John Fredericks: MLB Moneyline Wagers for Friday, April 28th
JOHN FREDERICKS: MLB MONEYLINE WAGERS FOR FRIDAY, APRIL 28th – Yikes – We went 2-3 yesterday and forked over -$270 cucumbers! 
That puts me at 45-31 and +$324 for the season. I still lead the pack In fact, I am so good that I have been invited to lead a sports talk-handicapping panel at Hofstra University in June.
They've started calling me Johnny Chalk around the office, because I only pick favorites. I smell jealousy. Guess what, millennials: they're favorites for a reason. You know who else is a favorite?
America.
TGIF! Here we go! 
Godzilla MLB Record 2023 
45-31
+$324 for the Season  
*Based on all wagers at $100 per game at money or run line odds as specified in Draft Kings. Note: If money line is -150 we are laying $150 to win $100, etc.  If we take +130 and we win, we win $130 for our $100.
Phillies at Houston (-145) 
The Astros are HOT and Framber Valdez is Mr. Beast on the bump!
He's a K-machine and the Phils are down a couple of their big bats. It's strange, but Aaron Nola has not really recovered since melting down against San Diego during last year's playoffs. 
Pick: Astros (-145) 
Bucs (-145) at Washington 
Do you believe yet? I do! I faded the Pirates yesterday and got burned by a hot stove! They've won nine of ten – all of this without Cruz—and they just keep rolling along – without a care in the world. They are young and they're having fun! 
In the meantime, the Nats can't hit a cantaloupe with a tennis racket: they average 2.8 runs a game a home while yielding 5.5! To add insult to injury, Washington's Chad Kuhl comes in with a season ERA of 7.36 and ERA of 8.38 at home over 10 innings. Ouch! 
Pick: Bucs (-145)

Atlanta (-140) at Mets 
Oh my, it was a long plane ride to New York yesterday for the Braves after blowing a four-run lead at home in the ninth inning to the Marlins!
Time for the Bravos to get back on top with Max Fried going against David Patterson. I'm fading Peterson until he shows me something better than his 7.36 ERA – and his velo is way down. Out to pasture? 
Pick: Atlanta (-140) 
Rays (-160) at White Sox 
Pitchers in this game are irrelevant. The White Sox have lost eight in a row and look dejected. Something is very sick with this team. I have to fade them until they figure it out and turn the corner. 
Pick: Rays (-160)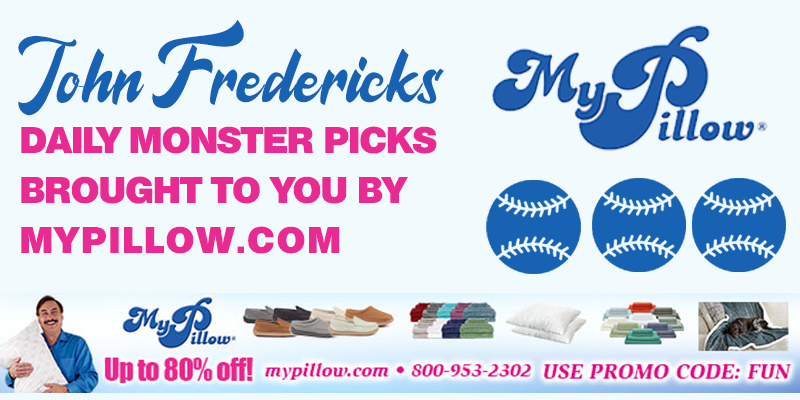 Reds (EVEN) at A's
Hey, the Red-legs have won three in a row! Let's ride this red-wave to Oakland! Go Reds! 
Pick: Reds – EVEN 
Angels at Brewers (-140) 
I love Wade Miley at home – I'm going to catch Milwaukee on a hot streak! I keep saying that…
Pick: Brew-Crew (-140) 
Good luck!