John Fredericks: MLB Best Moneyline Wagers for Sunday
JOHN FREDERICKS: MLB BEST MONEYLINE WAGERS FOR SUNDAY – Now this is more like it! We've gone 7-2 in the last two days and we're back on track! As those who follow me know, we evaluate pitchers but we don't troll them. Except Gerrit Cole.
May 7 2023
Godzilla MLB Record 2023 
70-45
+$425 for the Season  
*Based on all wagers at $100 per game at money or run line odds as specified in Draft Kings. Note: If money line is -150 we are laying $150 to win $100, etc.  If we take +130 and we win, we win $130 for our $100.
Let's pop some more W's today!

Red Sox (+110) at Phillies
Boston has reeled off eight straight while the Phils dropped six in a row. What changes today? Nothing, ride the streaks
Pick: Bosox (+110)
Toronto (-125) at Pirates
The shine on the Jolly Roger went sour. Pirates have dropped six straight and look like the same old Pirates we know and don't love.
Pick: Jays (-125)
Yankees (-120) at Rays
Gerrit Cole is the most dominate pitcher in baseball today. At -120 this is a gift. Don't look a gift horse in the mouth!
Pick: Yankees (-120)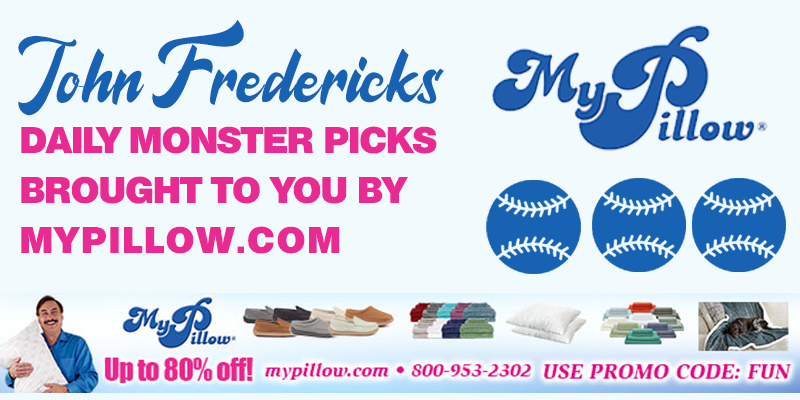 Tigers (+170) at Cards
The Cards have lost eight in a row and the club is in disarray. Detroit is streaky -winners of 5 straight! I ride the turns. Don't be a crybaby Cardinal.
Pick: Tigers (+170)
Brewers at Giants (-140)
Giants are red hot. Brewers are losing every day. Ride Mikwaukee when they start winning. Fade them when things go south. This is a very hot and cold team.
Pick: Giants (-140)
Dodgers (EVEN) at Padres
I'm riding Dodger blue against Joe Musgrove who has looked downright pitiful this season. Dodgers about to win 18 of 22. It's coming. I'm on the blue train!
Pick: Dodgers (EVEN)
Miami at Cubs (+105)
Cubbies have righted the ship while Miami is tanking on the road, losers of five staight. Cubs stay hot at Wrigley as home doggies.
Pick: Cubs (+105)