John Fredericks: MLB Best Bets for Monday May 22
JOHN FREDERICKS: MLB BEST BETS FOR MONDAY MAY 22 – Sunday was a wash as we went 2-2 and lost -$50. That puts as at +$235 and 94-69 for the season.
Here's the key to winning: ride the trends.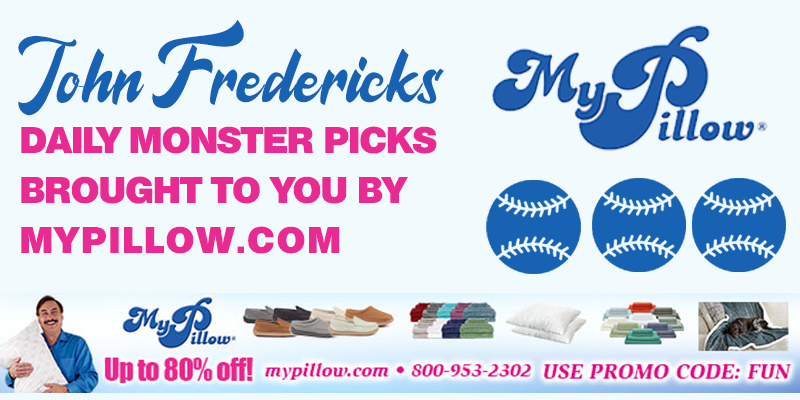 May 22
Texas (-135) at Pittsburgh
I'm sticking with the red hot Rangers ball club who is pounding the crap out of the ball! Pittsburgh looked like maybe they could get off the mat—but they looked anemic again over the weekend at home.
Pick: Texas (-135)
White Sox (+110) at Cleveland
I got a feeling the pathetic ChiSox might go on a run. Let's ride the three game winning streak! Cleveland has dropped three straight.
Pick: White Sox (+110)
Tigers (+110) at Royals 
Whenever I can get a price betting against Kansas City I'm on it (except if it's Oakland). Don't worry about pitchers. The Royals are a young team like Detroit—but with further to go. The Tigers are a year away, but both of these are hopeful young teams.
Pick: Tigers (+110) 
Houston (EVEN) at Mikwaukee 
The Astros are rolling with seven wins in a row and their bullpen has been virtually unhittable during that run. Christian Javier goes tonight, he's been solid and if Houston has a lead —it's a six inning game.
Pick: Astros (EVEN)
A's at Mariners (-1.5 runs -150)
I know it's sad but the A's are moving to Vegas. In the meantime they're an AL west punching bag. Seattle needs a sweep at home. Lay the runs-Oakland's offense is awful. I watched all three Houston games and the team avg. is below the Mendoza line. It's hard to endure.
Pick: Seattle (-1.5 runs -150)