John Fredericks: Best MLB Wagers for Wednesday, May 24
JOHN FREDERICKS: BEST MLB WAGERS FOR WEDNESDAY, MAY 24 – We went 2-2 last night losing -$40. But we gained another $10 on a math error in our favor on Monday so we are 99-73 and plus +$255 on the season. Let's run the table tonight.  
2023 MLB Godzilla Season Stats
99-73
+$255
*Based on all wagers at $100 per game at money or run line odds as specified in Draft Kings. Note: If money line is -$150, we are laying $150 to win $100, etc.  If we take +$130 and we win, we win $130 for our $100.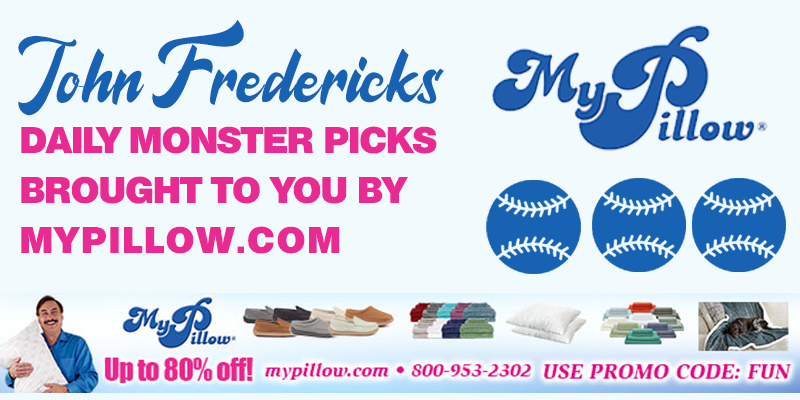 Birds (+120) at Yankees 
The Yankees Nestor Cortes has stunk up the Bronx this season: ERA of 5.21 and opponents are hitting .276 against him! He's coughed up 10 earned runs over his last 15.1 innings. That's DFA material!  
Meantime the Birdies' Tyler Wells has been a pleasant surprise, sporting an ERA of 2.94 with a corresponding WHIP of 0.79. The Yanks have not hit well against Wells in his career, hitting just .229 against him lifetime.  
Pick: O's (+120) 
Blue Jays at Tampa (-190) 
The Rays got clobbered last night at home and look for a rebound game from the best team in baseball. Add to that equation Shane McClanahan and it all points to a Rays turnaround. McClanahan was not human in his last start. He was unhittable.  
Pick: Rays (-190) 

A's at Seattle (-1.5 Runs, -140) 
Ok, the A's lost a one-run game last night and covered the run line. Whoopie! Please, this team is competitive only at the Triple A level.
The M's need a sweep at home and how many of these losses that the A's pile up will be by one run? Forget it, this is a gift at -140. Don't let one game scare you off. Be brave!  
Pick: M's (-1.5 Runs, -140)