John Fredericks: Best MLB Moneyline Wagers for Friday
JOHN FREDERICKS: BEST MLB MONEYLINE WAGERS FOR FRIDAY – Oakland covered 1.5 runs last night which dealt me a run line loss. We are now 102-74 and plus +$460 on the season.  
2023 MLB Godzilla Season Stats
102-74 +$460 
 *Based on all wagers at $100 per game at money or run line odds as specified in DraftKings. Note: If the moneyline is -$150, we are laying $150 to win $100, etc.  If we take +$130 and we win, we win $130 for our $100. 


May 26, 2023
Boston at D-Backs (+125)
One time ace, Chris Sale, is not the same pitcher he used to be before all his arm injuries. 
Boston is 1-6 in their last seven games following a loss in their previous game. Arizona is 13-4 in their last 17 games against teams with a winning record. Arizona is sneaking up on the baseball world. They are quietly putting together a playoff season. 
Pick: D-Backs (+125)
Chi-Sox (-150) at Tigers 
The only pitchers the White Sox beat are lefty starters. They're hitting .250 this season against southpaws. Their pitching has started to live up to the pre-season hype, allowing just 2.1 runs per game over their last seven games.
Detroit's starter Joey Wentz has an ERA of 7.45 and a WHIP of 1.63 while allowing 16 earned runs and 28 hits over 16.1 innings in May. 
Lance Lynn has pitched solid baseball in his last two starts, allowing just two earned runs. 
Pick: Chi-Sox (-150)
Padres at Yankees (+105)
San Diego is about to implode. Joe Musgrove got roughed up again last week and he can't find a groove. The Yankees dropped two of three at home to the surging birds and Bob Boone got tossed and fined. 
The Pods are on the edge. 
Pick: Yankees (+105)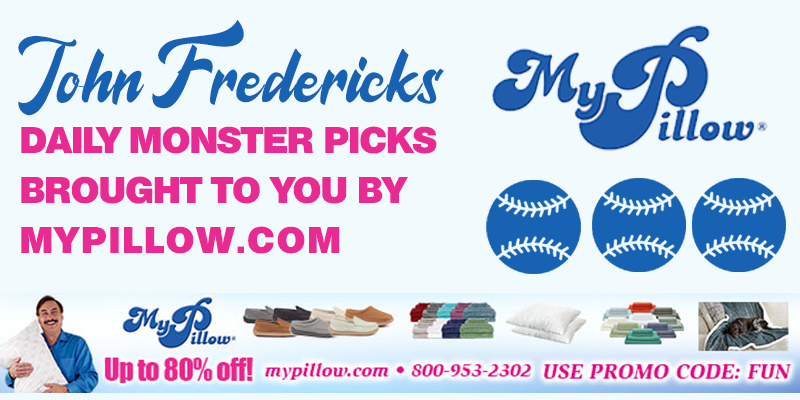 Phillies at Braves (-155)
The Phillies have lost five straight and all the cracks we talked about in April are starting to show. 
The Braves are a streaky bunch and I'm betting on a sweep in Atlanta. 
Pick: Atlanta (-155)
Houston (-1.5 runs, -150) at A's
The Astros were shut out in Milwaukee two games in a row. Tonight is payback at the expense of MLB's 2023 punching bag. 
Hunter Brown shut Oakland down in his last start.
Pick: Houston (-1.5 runs, -150)