Cardinals vs. Guardians MLB Expert Pick and Prediction – May 27, 2023
CARDINALS VS. GUARDIANS MLB EXPERT PICK AND PREDICTION – May 27, 2023 — Normally, the mere presence of Shane Bieber on the mound is enough to get things going in the right direction for Cleveland. But these aren't normal times, and this isn't a great Cleveland roster. The Guardians are still very much in the race in what's turning out to be the return of the AL Comedy Central days, as they're only 4.5 games back of Minnesota. But the numbers are clear: good pitching isn't enough to rescue the Guardians right now.
And that's because of one main thing that's been true even when Bieber was at his most dominant: Cleveland can't hit worth anything. 
The Guardians rank last in runs, last in hits, last in home runs, last in OPS and really just don't do anything well that requires a bat. (They can steal bases when they get on base; the problem is they don't get on all that often.) Bieber was a popular bet because of that; his pitching plus Cleveland's lousy offense often made for a pretty safe under play. Now he's taken a step back, which means he's merely excellent instead of overpowering. But Cleveland's offense is so weak that excellent often doesn't get the job done with this lineup. 
St. Louis appears to have settled down after its disastrous start to the season; now the question is whether they can sustain it. They've managed to get up off the canvas and now have themselves at least somewhat decent. With Bieber vulnerable, this could be a chance for a value play on the visitors.  
The Odds
Matchup

 

Open

 

Spread

 

Total

 

Moneyline

 

St. Louis Cardinals

 

(23-29 SU,




23-29 RL)

 

O8

 

+1.5

 

O8

 

+100

 

Cleveland Guardians

 

(21-28 SU, 21-28 RL)

 

-1.5

 

-1.5

 

U8

 

-120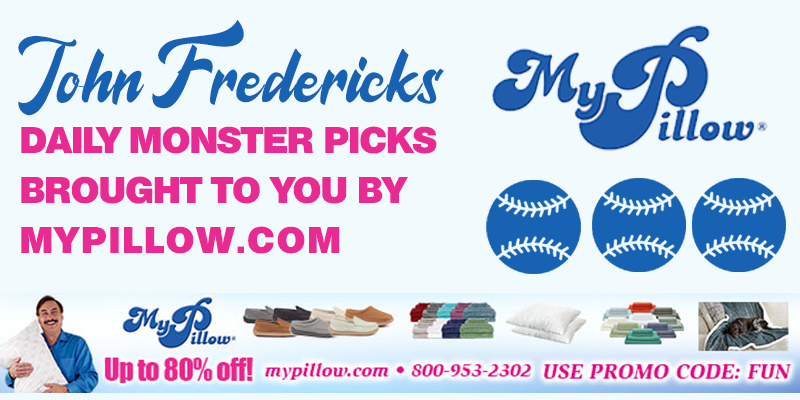 First Pitch 
When: 
Friday, May 26th at 7:10 p.m. EDT
Where:
Progressive Field, Cleveland
Starting Pitchers:
Matthew Liberatore (1-0, 3.00 ERA, 6 K's) vs. Shane Bieber, CLE (3-3, 3.08 ERA, 47 K's)
Public Bets: 
57% on Cleveland
Public Money: 
66% on Cleveland
Odds courtesy of DraftKings, as of May 26th, 2023 
St. Louis vs. Cleveland In-Season Trends
These teams don't meet up very often, so the head-to-head trend isn't going to reveal much. What is revealing is that Cleveland is showing signs of slumping, having won just once in its past six games. The Guardians also don't do very well coming off days off: in their past four games played the day after an off day, Cleveland has come up short. 
St. Louis has done its best work against right-handed pitching, as the Cardinals have won nine of their past 11 when they opened facing a right-hander. They're really comfortable in interleague play, having won four straight against the AL Central on the rare occasions they've played.  
Players to Watch 
Bieber keeps getting his strikeout numbers set too high, and the public keeps falling for it. In all but two starts this season, Bieber has finished with four strikeouts for the contest. Yet he's gone UNDER his strikeout numbers in just one of his past eight starts. For the most part, the Cardinals tend to get the bat on the ball, but Bieber's again got a high K total, going off at 5.5. 
Nolan Arenado might have gone hitless in the Cardinals' trip to Cincinnati, but before that, he had hit safely in 12 consecutive games. He's a good candidate to end this mini-slump and get on base. 
The Pick 
Bieber's still great at getting outs, but the way he's getting those outs has changed. He's not dominating with strikeouts; he's getting hitters to hit his pitch and hit to Cleveland's fielders. Either works as an out, but in our world of prop plays and other bets, that makes Bieber's under numbers a solid play. 
The same holds with backing the Cardinals to come away with the win. As good as Bieber's been, he's giving up two to three runs a game. For most pitchers, that's a good performance. For Bieber, that offense might not be able to match that kind of production and even the score. 
Dan's Picks

 

Cardinals ML

 

Under 8

 

Shane Bieber Under 5.5 K's

 

Nolan Arenado Over 0.5 Hits