Brian's Super Official UGA Preseason Awards
BRIAN'S SUPER OFFICIAL UGA PRESEASON AWARDS – UGA finished their second scrimmage of the Fall this Saturday. The Dawgs will soon begin focused preparation for UT-Martin in week 1. From the information gathered from Fall camp so far, I'm taking a stab at some pre-season awards for the Dawgs.
I'm going to try and go beyond the obvious answer, and make some projections into who is going to have a big season for the Bulldogs.
Offensive Freshman of the Year: Andrew Paul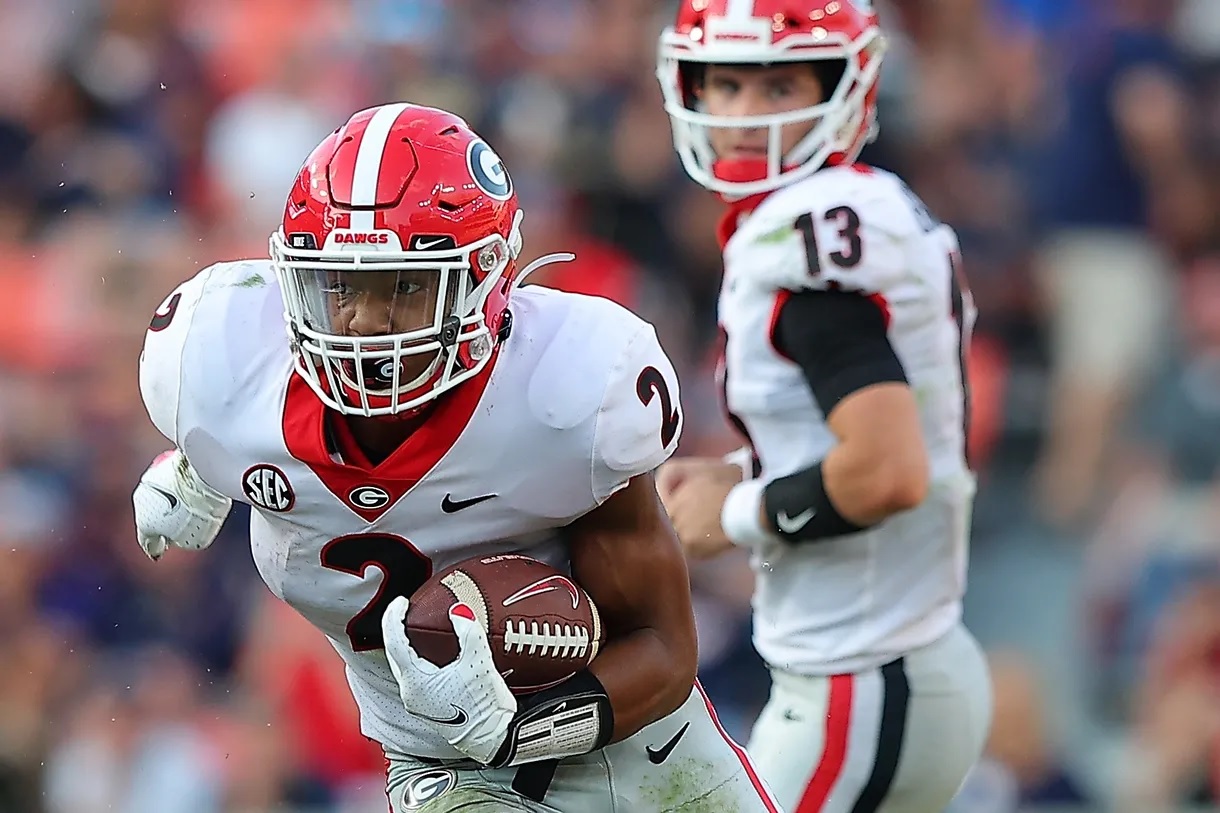 Alright, I'm kind of cheating because Paul is a redshirt freshman who missed last season due to an ACL tear that happened in fall camp. Paul has been practicing and gaining confidence in his knee this fall. In the Dawg's first scrimmage Paul had some impressive runs, but showed that he still needs to trust himself when the pads are on.

With first string back Kendal Milton being injury prone, and third string back Branson Robinson missing several weeks this fall as he recovers from a foot injury, Paul has the opportunity to make his mark this fall.
I would have voted for freshman tight end Lawson Luckie, had he not suffered a high ankle sprain in the first scrimmage. He had a procedure this week to hopefully speed up his healing process.
Defensive Freshman of the Year: Joenel Aguero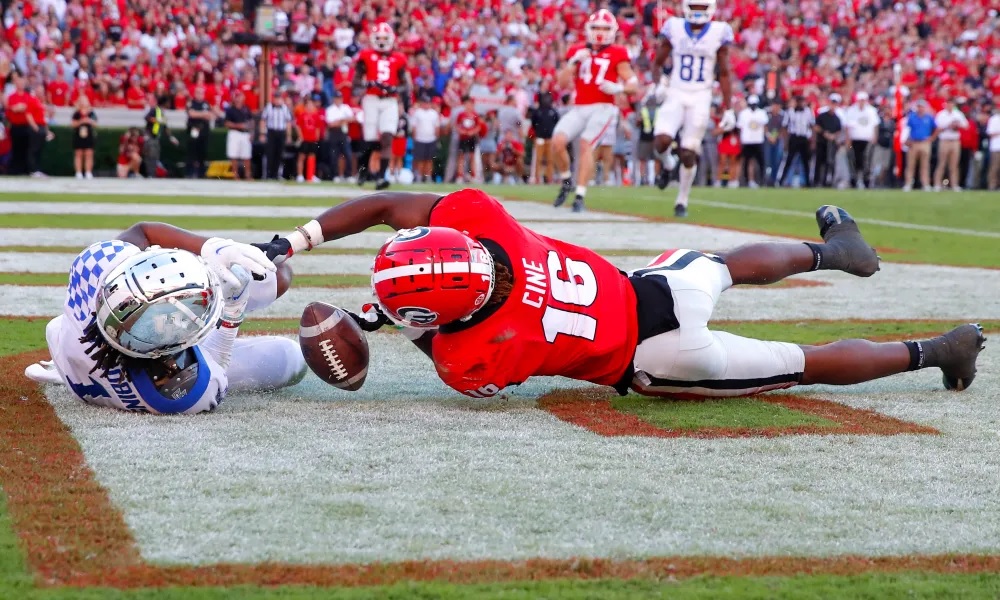 There are multiple names that are standing out here as potential contributors. Damon Wilson, CJ Allen, and AJ Harris have all made waves already this fall. My pick is someone who has the opportunity to rotate in right away with impressive physical attributes.
Aguero will likely back up Tykee Smith at the STAR (nickel corner) position. Aguero came to Athens physically ready to play SEC ball. He is the physical opposite of Smith, who is undersized and has had to adjust to a man-to-man scheme away from the zone scheme he often played at West Virginia.
While Aguero still has to learn the defense, he physically has the size and speed to match up against anyone on the field. He could wind up at safety long term, but for now, I suspect Georgia will use him in similar ways they used Malaki Starks in dime packages last year. I am banking that his hamstring injury is minor on this prediction.
Special Teams Player of the Year: Mekhi Mews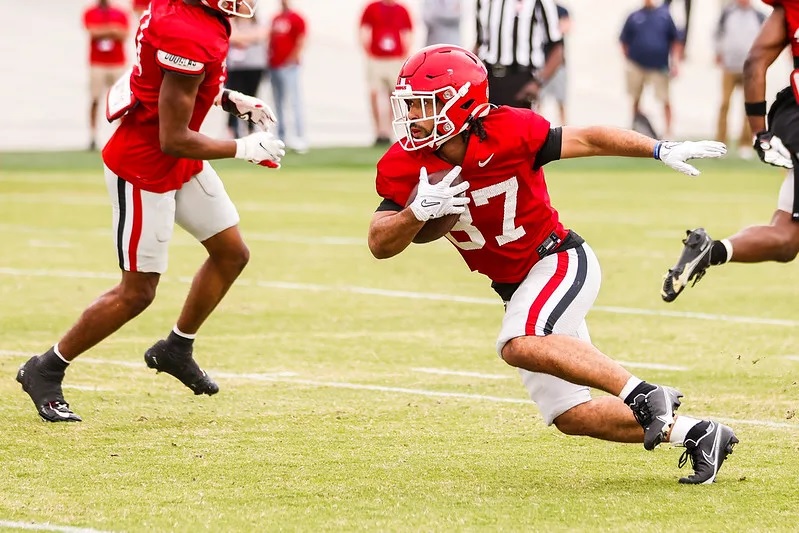 Mews caught the attention of Dawg fans during G-day this year. The walk-on receiver doesn't appear to be a one-hit wonder, despite being undersized at only 5'8. He's blazing fast and has been making plays throughout fall camp. During the first scrimmage, many receivers dropped balls due too the heat and humidity.
Smart praised Mews, and lambasted other players, by noting how the guy with the smallest hands was making catches. Mews has a real shot at returning punts and kickoffs this season. My hope is that he can house one for the Dawgs, a feat that hasn't been done since Mecole Hardman was on campus.
Breakout Player, Offense: Marcus Rosemy-Jacksaint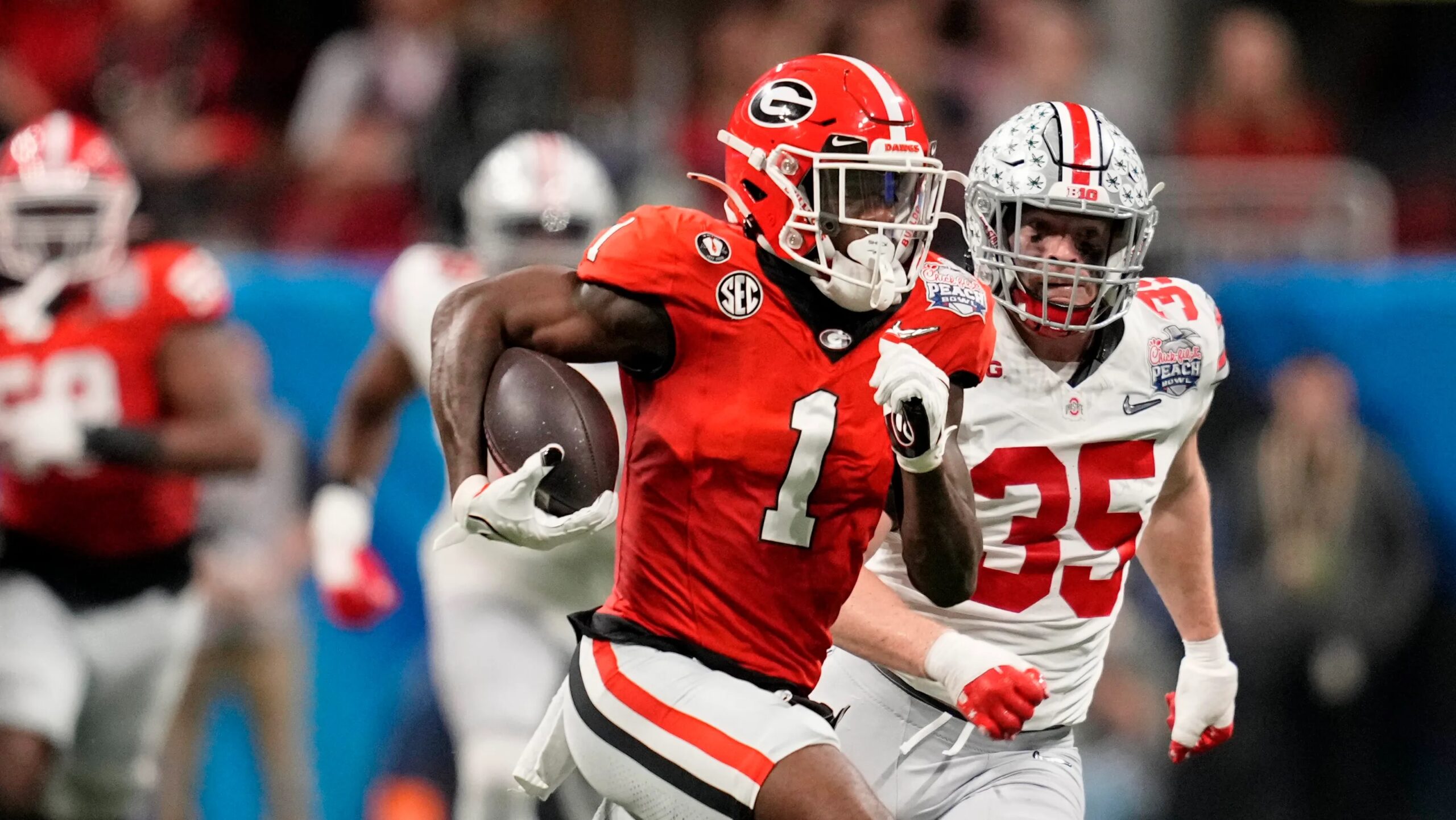 MRJ flashed as a freshman while catching a touchdown pass. Unfortunately, while getting tackled in the end zone, MRJ's ankle was rolled up and fractured. He needed time to physically recover, but also was competing with guys like George Pickens and AD Mitchell for reps at the X receiver position.
Now a senior, I think Rosemy-Jacksaint is poised for a Javon Wims-esque senior season. I think this is the year he truly becomes a factor in the offense. He's Georgia's best blocking receiver and likely will be their #1 option at the X. While transfer RaRa Thomas will split snaps with him, MRJ knows the offense much better to start the year.
Ladd McConkey, Arian Smith, Dominic Lovett, and Brock Bowers will be commanding double teams, leaving MRJ one-on-one to feast this fall and justify his inclusion in these UGA preseason awards.
Breakout Player, Defense: Jalon Walker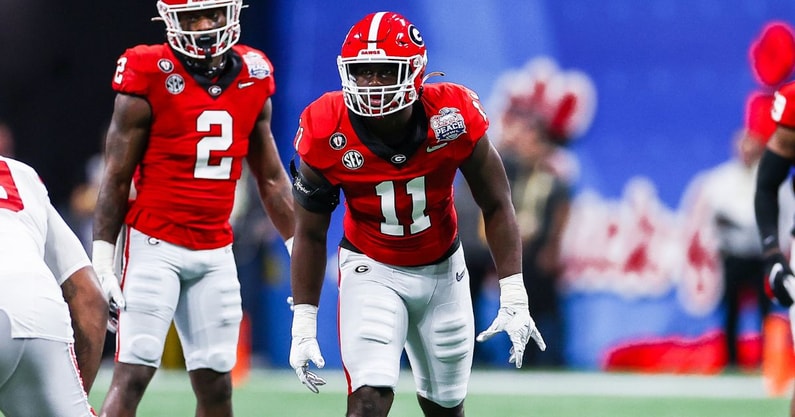 I'm really high on this kid. By the end of '23, Walker was used to rush the passer in 3rd down scenarios. He has the length, speed, and pass rushing skills of an outside linebacker, but he's primarily used inside. He'll work his way into the linebacker rotation and may be used as a heat-seeking missile on 3rd downs.
Think back to Channing Tindall, who flew around the field back in '21, Walker could be that guy in '23.
MVP Offense: Dominic Lovett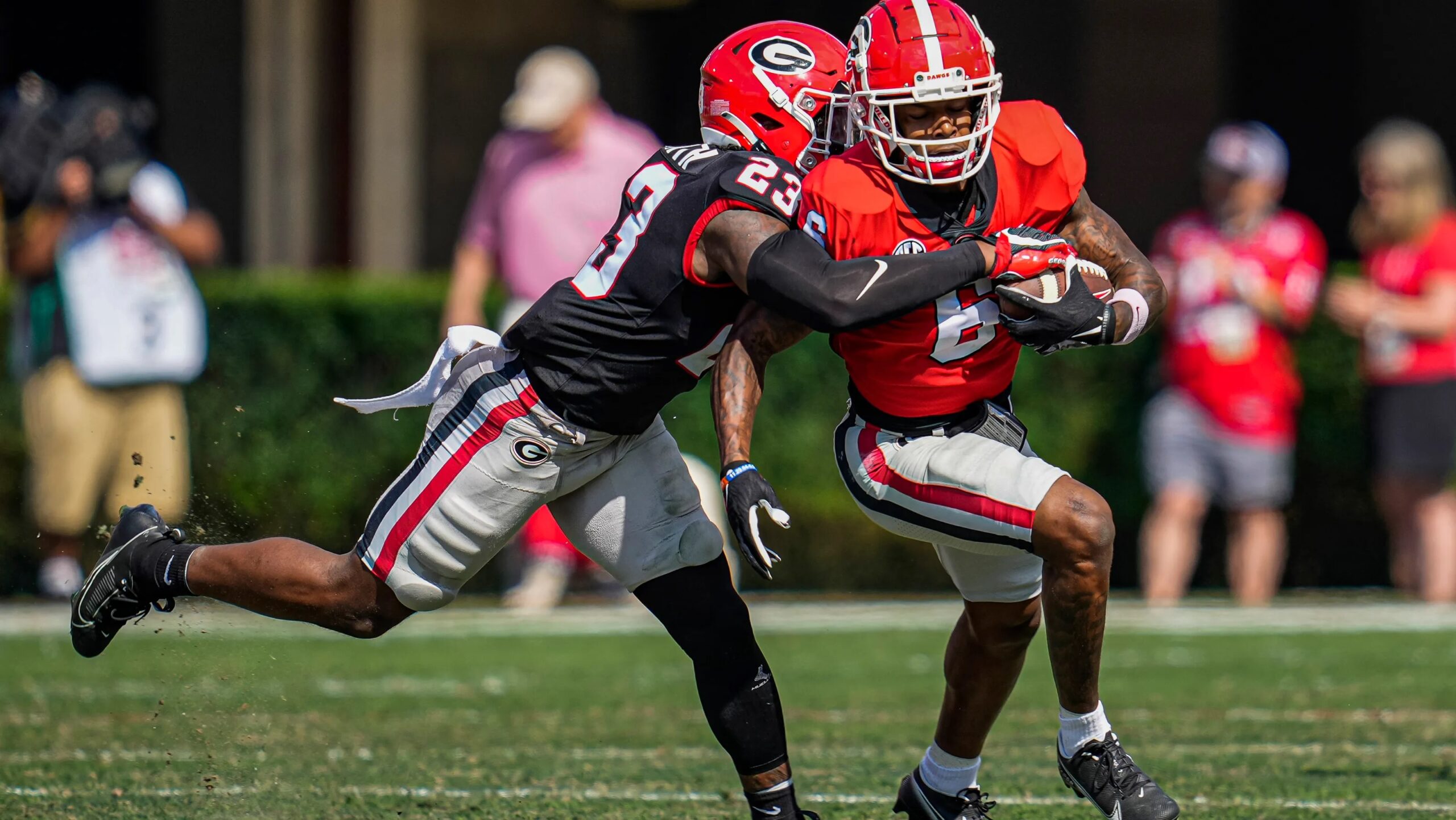 Brock Bowers is too obvious. Carson Beck is probably the next most obvious answer just because the QB always wins the big awards. Amarius Mims will be a force to be reckoned with at RT. But I'm going to go with Lovett.
It's 3rd and 5. Georgia is trying to set the tone in Knoxville on their first possession of the game with a score. Who is the guy they turn to? Ladd McConkey has been that guy. It's about to be Dominic Lovett. Of course, Ladd will get his. But Lovett will line up in the slot, beat his man, and get the Dawgs a lot of key 3rd down conversions this year.
He has the physical ability to take any catch to the house and he will likely continue on special teams this fall.

MVP Defense: Nazir Stackhouse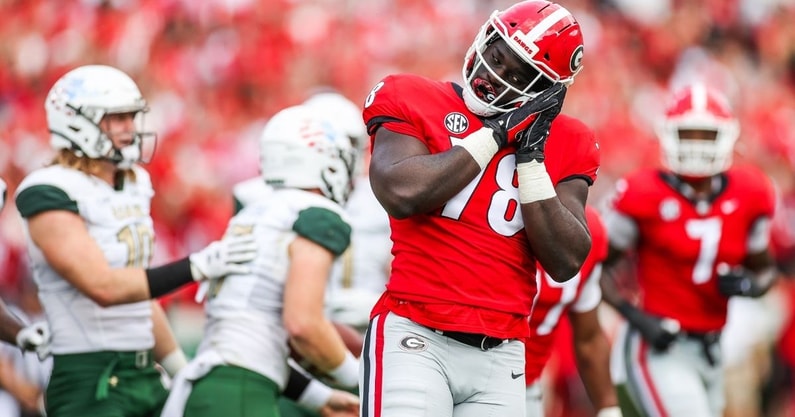 There is one guy who has the ability to take Georgia's defense from really good to exceptional this year. If Stackhouse can become a disruptive force in the middle of the line, UGA could have a defense on par with the '21 team. I know Javon Bullard, Pop, Smael Mondon, or Mykel Williams are probably more physically gifted.
However, I'm taking the long shot here in hoping that Stackhouse takes another step forward this year, comes out from the shadow of Jalen Carter, and becomes his own beast. Inside the Georgia locker room, the coaches believe Stackhouse has what it takes to become a first round draft pick.