2023 UGA Football Spring Practice Preview
2023 UGA FOOTBALL SPRING PRACTICE PREVIEW – Georgia is set to begin spring practices on March 14th.
The Dawgs will practice every Tuesday, Thursday, and Saturday leading up until April 15th's G-day. The back-to-back national champions are coming off of a turbulent off-season.
After OL Devin Willock and UGA staffer Chandler LeCroy died in a car accident the night of the national championship parade, the Dawgs have only had bad press.
Star lineman Jalen Carter was involved in the fatal accident, and somehow captain and starting linebacker Jamon Dumas-Johnson was also racing that night as well. Unfortunately, this was not an isolated event, but a pattern of speeding and racing for Georgia football players. 
Spring practice may provide an opportunity for this year's version of the Dawgs to heal from the loss of a beloved teammate and staffer. There are plenty of questions about the Dawgs, despite many starters returning for the defending champs.
Let's get into it. 
Who Will Win the QB Job?
Carson Beck, Brock Vandagriff, and Gunner Stockton are the three scholarship QB's on the roster.
Beck backed up Stetson Bennett last season, and seems to be the favorite to win the job going into '23. Vandagriff is the most athletic of the trio, and his legs would need to be incorporated into the offensive game plan to get the most out of his skill set.
Gunner Stockton
Sophomore Gunner Stockton is a bit of a blend of Beck and Vandagriff, as he is a hard-nosed player that can run, but also can sling it.
Beck isn't a statue in the pocket, but it's clear his biggest contribution will be with his arm rather than his legs. My money is on Beck to win this job in the spring, but I won't be shocked if Kirby refuses to name a starter before the fall in an effort to keep any of his QB's from transferring.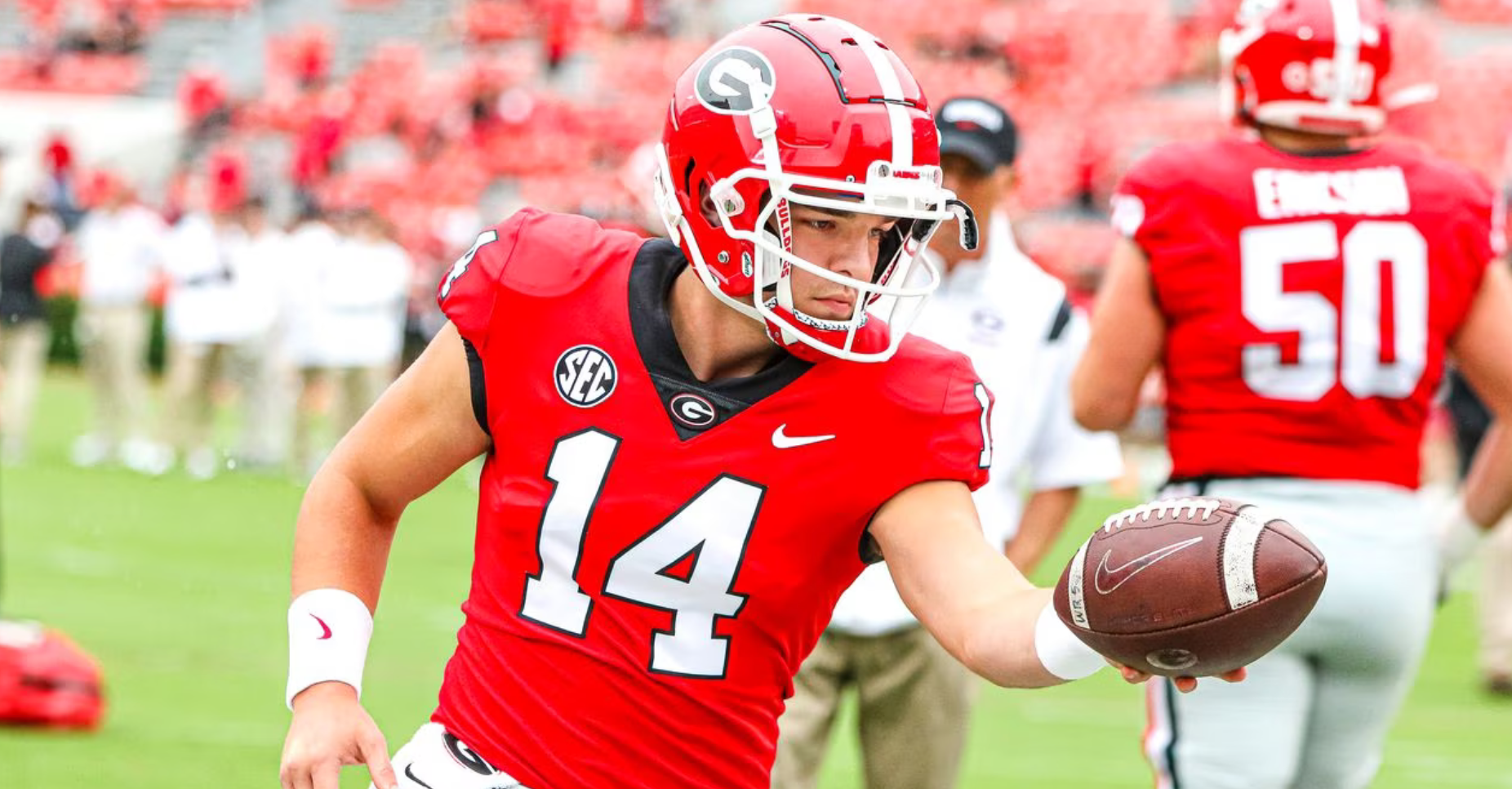 Who Plays Left Tackle?
With Broderick Jones going to the NFL, the Dawgs now have a hole on the offensive line. 
While it's possible that last year's back up right tackle, Amarius Mims, will shift over to the left side, I suspect Stacey Searels would prefer to keep him on the right side.
Earnest Greene
Earnest Greene is supposedly the next man up. He missed all of last year with a back injury, so he has yet to see the field as a collegiate athlete. Austin Blaske is UGA's next Swiss Army knife on the O-line.
He can play all 5 spots on the line, and could make a push for the LT spot.
Don't forget that LG Xavier Truss began his career as a left tackle due to his length. He has transitioned to guard, but it's theoretically possible he could slide back to the tackle role if needed.
This is especially prescient considering that UGA has some impressive guards in waiting in Micah Morris and Dylan Fairchild. I think Greene will get every chance he can to win the role.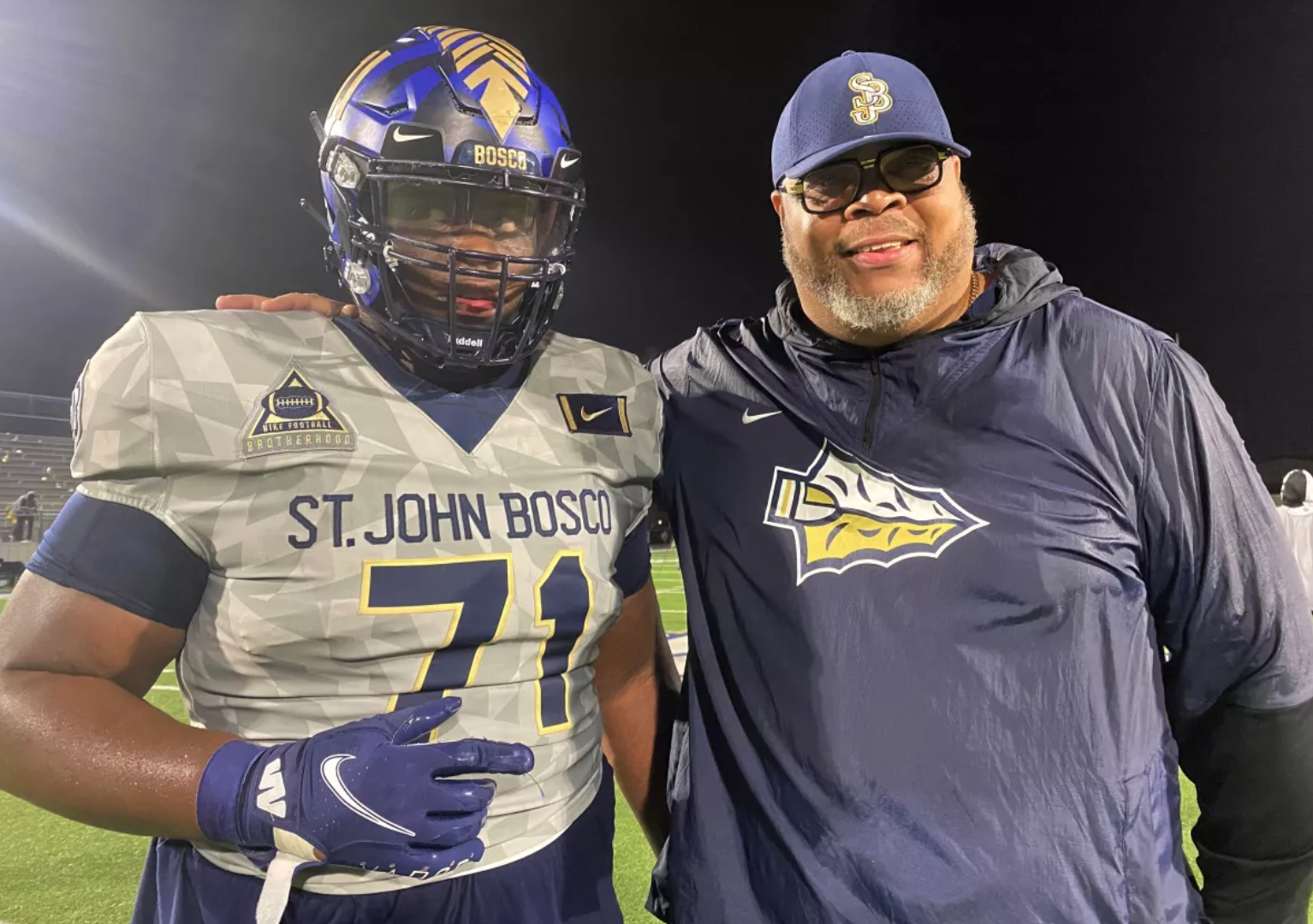 Who Takes the X Receiver Role?
UGA brought in RaRa Thomas from Mississippi State as a larger body that they can use on the perimeter. Thomas' role will expand with the exit of AD Mitchell.
If you still haven't gotten over that loss, let me remind you that Mitchell's attitude and toughness was not respected in the locker room. UGA will be fine.
The question is can RaRa make those big plays that Mitchell was able to make? Or can Marcus Rosemy-Jacksaint take a step to the next level and become "the guy?"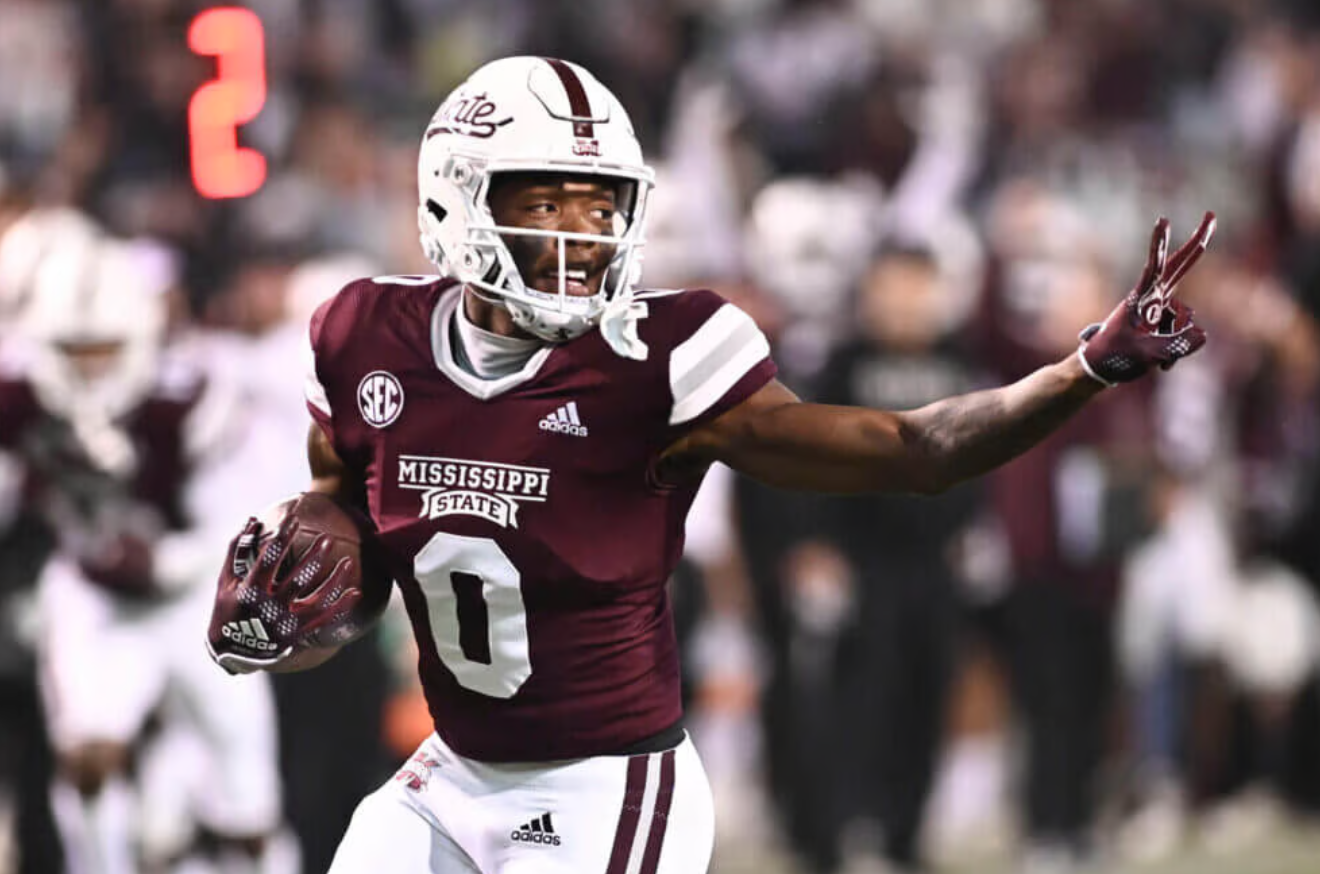 Who Replaces Kelee Ringo?
UGA fans were hot and cold on Kelee Ringo last season. He had impressive games like against Tennessee, and games where he was maligned by fans like against LSU.
While he made his share of mistakes, Ringo was a solid corner on the outside. His role will be taken by Karmari Lassiter. So, who takes over the other corner spot?
A Close Competition
There are several close competitors for the role. Daylen Everette played in 14 games last season and seems to be in the best position to win the job.
However, Nyland Green is close on his tail, while Julian Humphrey and A.J. Harris are also in the mix. Green has been a valuable special teams player for UGA. Humphrey has not seen the field as much, but was a highly touted recruit out of high school. A.J. Harris is an early-enrollee freshman who has already displayed the kind of toughness and attitude that Kirby Smart loves from his defense.
I really don't know who will win this job, and I think corner will be a weakness for UGA next year. Georgia has a lot of talent in the room, but very little experience. It seems likely that some attrition could come from this room depending on who wins the job this spring.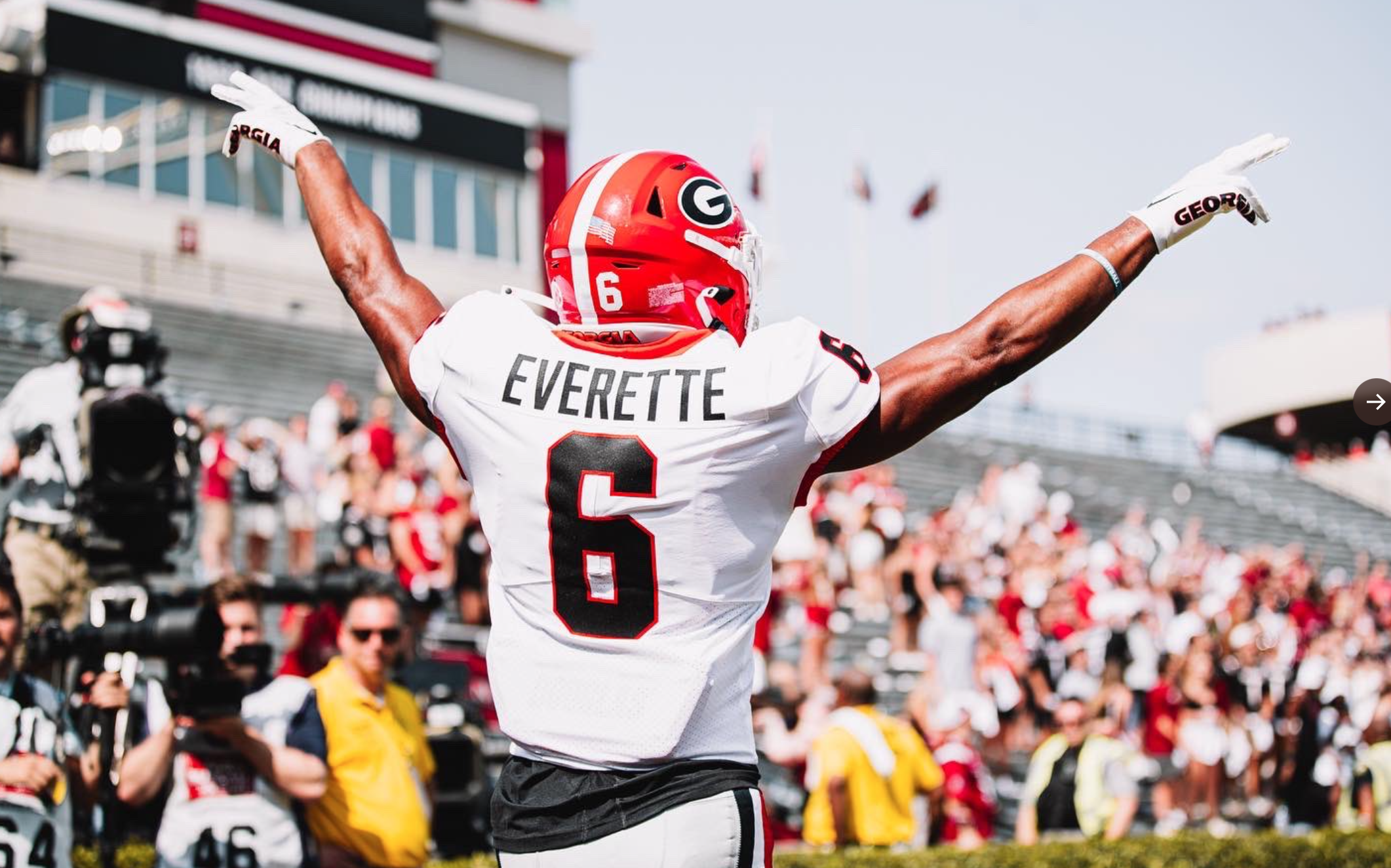 Free Safety
One safety spot is also open with the departure of Chris Smith to the NFL. There is still uncertainty about who will win the spot.
Dan Jackson missed much of last season with a foot injury, but he was a consistent presence at safety in 2021. He won't be fully healthy by spring practice, but the walk-on has a chance to win a starting job.
Last year, David Daniel-Sisevah began to rotate in more and more as the season went on at safety. Smith was a leader in the secondary and helped provide stability over the top while freshman Malaki Starks learned his role opposite Smith.
DB Tykee Smith is cross-training at safety to try to find more playing time and freshman Joenel Aguero will also push for the job. Aguero is also working into the STAR role although he certainly won't start there this season. 
Can the Dawgs Do it Again?
Georgia returns an immense amount of talent. Despite some key roles coming open, the Dawgs have found an ability to replace key players year after year.
UGA's soft schedule will also allow new starters to slowly work into their roles rather than the last two seasons where UGA had a top 10 match up in the first week.
Similar to last year, I think you'll see Georgia's best football as the year goes on. And if you're like me, you're already counting down the days until G-day so you can get a good long look at who is going to win this QB battle.