Women's World Cup Preview: Brazil vs. Jamaica Women – August 2, 2023
WOMEN'S WORLD CUP PREVIEW: BRAZIL vs. JAMAICA WOMEN – AUGUST 2, 2023 — What started as a long shot has now turned into a genuine chance for Jamaica to make history.
After getting outscored 12-1 and losing all three of its matches in the 2019 Women's World Cup, Jamaica hasn't given up a goal in this tournament. And if the Reggae Girlz can keep that streak going for 90 more minutes, they'll progress to the knockout stage in just their second appearance in the tournament.
But the force on the other side of the pitch is a dominant one. Brazil hasn't failed to get out of the group stage since 1995 and has scored in 22 of its past 24 matches at the World Cup.
In their past 22 matches of any kind, only defensive-minded Canada has managed to keep the Brazilians off the score sheet. And after a 2-1 loss to France in its second group match, Brazil needs to win in order to advance to the knockout stage.
Anything less would either require France to suffer an unlikely loss to Panama or send the Brazilians crashing out of the World Cup entirely.
But Brazil got an unexpected lifeline in the form of Germany's shock loss to Colombia in Group H. Now, second place in Group F doesn't mean Germany; it means Colombia, an opponent Brazil has bested over and over in its history. With a 9-0-1 mark all-time against Colombia, the Brazilians are right where they want to be, if they can get through this final group match.
Check out all of our Women's World Cup coverage here

Match Preview
When: 
Wednesday, August 2nd at 6 a.m. EDT
Where:
Melbourne Rectangular Stadium, Melbourne, Australia
Spread:
Brazil -2/Jamaica +2
Moneyline:
Brazil -550/Jamaica +1200/Draw +550
Totals: 
Over 3/Under 3
Scouting Brazil
Ary Borges found the going rougher in her second World Cup outing, as France stayed with her much better than Panama did.
Borges was dynamite in her first match, scoring a hat trick against the overmatched Panamanian side, but France kept her mostly under wraps. The Brazilians only managed two shots on target against the French, with only Debinha's goal finding the mesh.
The challenge here will be unlocking a defense that has already frustrated that same French side.
Brazil has become a more defense-first side under Pia Sundhage, but this is going to take the legendary Brazilian creativity to get to the knockout stages.
Jamaica only needs to take a shot if Brazil scores first, which might well lead to the Reggae Girlz parking the bus. To make things tougher, Sundhage didn't change her side much between match one and match two, which means 10 of her starting 11 have played at least 140 minutes.
Brazil needs to get the goal early, because it's probably not going to find things late.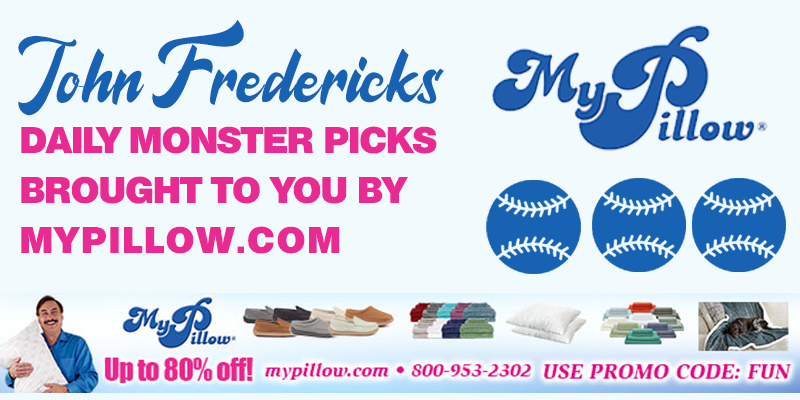 Scouting Jamaica
The good news for Jamaica is that Khadija Shaw is back on the pitch after missing the Panama match from two yellow cards against France.
The bad news is that Jamaica has to figure out how it wants to play a match where it's clearly the inferior side in terms of talent. The Reggae Girlz survived against France, and they did so in a situation where they had nothing to lose.
That's no longer true this time around, and that makes this a more questionable situation.
Nobody expected them to get this far, but now that they're here, they can taste the achievement of a spot in the next round. Will Jamaica stay loose, or will the pressure of the moment become too much for them? 
Match Bets
Brazil and Under 2.5 (+180)
It's always a risk to go under in what's essentially a knockout match, but it makes sense here given how much incentive Jamaica has to play for zero and how much fatigue might set in for Brazil.
If the Brazilians do get ahead, they'll have another match coming in five days' time, and they really don't want to face Colombia when the Coffee Growers are mostly rested and they're running on fumes. One goal is enough for Brazil to survive, and I don't think they'll keep pushing for the big number if they jump ahead.
Brazil To Win Both Halves (+130)
If Brazil doesn't get its goal within the first 45 minutes, it will become much more difficult to get ahead.
The Brazilians are not a young side and not a rested side; they need to score early and force Jamaica to come out and play. If they do that, they'll likely find a second goal in the second half as the Reggae Girlz get desperate.
Final Score
Jamaica has done brilliantly to get this far, but it's going to be hard-pressed to keep the Brazilians off the score sheet. Jamaica will fight hard, but it's likely going to see its run come to an end in this match. I'll play Brazil 2, Jamaica 0 (+330).
Dan's Picks

 

Brazil and One 2.5