Women's World Cup Preview: Australia vs. Canada – July 31, 2023
WOMEN'S WORLD CUP PREVIEW: AUSTRALIA vs. CANADA – July 31, 2023 — What started as a dream tournament for Australia could quickly turn into a nightmare without a result in this match. The Matildas looked to be one of the favorites not only in Group B, but in the entire tournament, as they had a reasonable draw and one of the best players in the world in Sam Kerr ready to make her mark in front of the home fans. 
And then Kerr took a calf injury the day before the tournament, sidelining her for at least Australia's first two matches. Things calmed down when the Matildas bested Ireland, but then Australia couldn't survive a second match without Kerr, falling 3-2 to Nigeria. And now the Aussies face the scenario they didn't want: needing to get a result off Olympic champion Canada to have any chance to survive the group stage. 
Not only does Australia have to earn at least a draw with Canada to advance, but it might have to again play without Kerr. Initially, Australia thought she'd be out two matches but fully fit for the Canadians, but that's no longer a sure thing. She's a matchday decision, with every Australian supporter holding their breath. 
Even with Kerr, Canada is formidable. The Reds rescued their tournament with two goals off Ireland, and Adriana Leon seems to be back in form after scoring the match winner last time out. A draw would guarantee Canada moves on to the knockout stage, but that's not good enough for their purposes. Going through in second likely means facing England in the Round of 16 and Germany in the quarterfinals, the worst possible combination on this half of the draw. Canada can top the group with a win, and that's what it's shooting for here. 

Match Preview 
When: 
Monday, July 31st at 6 a.m. EDT
Where:
Melbourne Rectangular Stadium, Melbourne, Australia
Spread:
Australia -0.5/Canada +0.5
Moneyline:
Australia +115/Canada +215/Draw +230
Totals: 
Over 2.5/Under 2.5
Scouting Australia
This is desperation time for the Matildas. No host nation has ever failed to reach the knockout stage in the women's game (it's happened to South Africa in 2010 and Qatar in 2022 in the men's tournament), and Australia cannot advance without at least a draw. Unfortunately for them, not only is Kerr likely on the shelf, but so is her replacement. While Kerr's dealt with an injured calf, Mary Fowler was lost to a concussion a day before the loss to Nigeria. Australian regulations prohibit competition within six days of a concussion, so Fowler's on the shelf for certain. 
That leaves the Matildas with Arsenal striker Caitlin Foord and little else up top. Foord is a solid scorer, but she does her best work when she has other talent around her, not as the lead player in the performance. Besides that, without Kerr, the Aussies seemed out of ideas when Nigeria hit their defense for multiple markers. This is not a team that can fight back without its best player, as the final 30 minutes of the Nigeria match showed. 
Scouting Canada 
Canada's still figuring out which pieces go where, as it's clear this has become a tournament too far for legendary scorer Christine Sinclair. At 40 years old, her body no longer possesses the ability to go for 90 minutes, and having her enter in the last half-hour, as she did against Nigeria, makes perfect sense. 
But the Canadians still need to figure out how to operate without her for the first two-thirds of the match. They had more questions than answers against Ireland for much of the first half, but they eventually got things solved and took the badly needed three points. As long as Sophie Schmidt and Jessie Fleming can boss the midfield, Canada have the edge.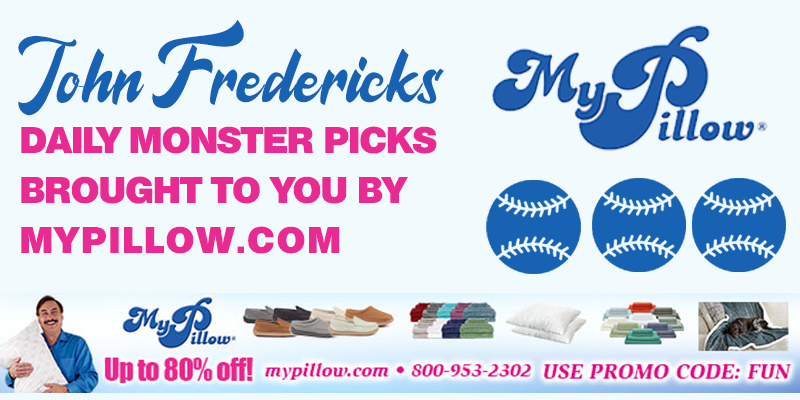 Match Bets 
Under 2 Goals (+145)
These bets will come with caveats: readjust the strategy if Kerr is able to play. But if she's not, and she probably won't be, under makes so much sense. Canada likes to play defense anyway, and Australia has shown it lacks a plan C with Kerr and Fowler both down. A low-scoring affair is highly probable. 
Canada to keep a clean sheet (+255)
With the books riding the expectation that Kerr will play, there's opportunity if she doesn't. Canada's defense-heavy side looks like it's going to have a big edge here, and I'd rather trust them against the Aussies' lack of a plan. If you want to get very aggressive, grab Canada and under 2.5 at +475. But given that a draw carries Canada through, I'd rather not lose to a scoreless draw.  
Final Score 
Australia with Kerr is capable of getting off the canvas. Australia without Kerr is likely cooked. The thought of the Matildas exiting in the group stage seemed unthinkable at first, but it looks like it's about to be reality. I'll back Canada 1, Australia 0 (+650). 
Dan's Picks

 

Under 2

 

Canada Clean Sheet

 

Canada 1-0