A Blockbuster Hire
Hugh Freeze is headed back to the Deep South after an incredible rehabilitation project at the prestigious and scandal-free Liberty University. The Sultan of the Spread Offense brings with him a wealth of knowledge about SEC football and a whopping two (almost three!) wins against Nick Saban. He's a great choice for a program that is desperately trying to keep pace with SEC heavyweights like Missouri and Arkansas. 
While you won't find anyone as excited about the hire than me, I do worry. Freeze has had his troubles before he gave his life up to Jesus (again). He cheated. A lot. And in many different ways. But the new NIL free-for-all helps assure any Freezeheads that even if he repeated many of his mistakes, it's probably legal now.
My misgivings are tied more to the Auburn administration, fanbase, and athletic department, who seem intent on destroying reputable men's careers in the pursuit of an Outback Bowl appearance. That's why I'm here to give Auburn a few suggestions on who they should hire in three years when they inevitably fire Hugh. 
Houston Nutt
The Right Reverend boasts a 135-96 career record as head honcho. He reignited a floundering Ole Miss program and catapulted them to 4th in the country until a fateful loss to Steve Spurrier started his demise. Rebels fans loved him until he aimed a cruise missile at the athletic department and fired. He can get you 9 wins over four seasons,
Ed Orgeron
Coach O won a national championship at the only school who ever loved him and promptly found himself without a job two years later. He's an ace recruiter with a deep knowledge of how to win with a bunch of first round draft picks. He's also a legendary hype man for local Hummer dealerships. That's worth a two year deal right there. 
Matt Luke
Some might not know this but Matt Luke won a national championship last year as the offensive line coach for the Georgia Bulldogs.
Before his improbable run to a natty, Luke went 15-21 in three seasons as the Ole Miss Rebels head coach. Luke was so locked in at Ole Miss that he didn't even need to wear a headset. If Freeze has to leave town under the scrutiny of seventy sanctions, Mr. Luke is the perfect man to clean up the mess. 
Lane Kiffin
Maybe next year Auburn can offer Lane the position and he can leverage that for a 14 million dollar contract extension after losing the Egg Bowl. 
Juice Kiffin
Juice might be a dog, but he probably knows more about calling plays than Brian Harsin. Plus he has 41,000 followers on Twitter, which has to count for something. 
Tommy Tuberville
Losing to Cincinnati in the Liberty Bowl has to be a step up from the United States Senate.
Qatar
The government of Qatar has done such amazing work during the FIFA World Cup that it's high time we let them purchase the Auburn athletic department and run the football program. 
The Lady Who Owns the Gas Station Down the Road and Smokes Inside
The lady who owns my gas station does three things: make pizza, smoke inside, and complain about college football. She would be a great addition to a storied program like Auburn. Also, most of coaching football takes place outside, so she could smoke as much as she wanted. Not that it matters to her. 
Jimbo Fisher
This is a serious possibility. 
The Scrap Metal Guy Who Once Shot a Possum for Me
A few years back, I thought I had discovered a raccoon sleeping in the chicken feed. The little varmint had taken to slowly murdering my chickens one by one every night. I walked over to the scrap yard by my house and asked if someone could shoot it for me. When the scrap metal guy opened the chicken feed, he yelled, "Ah hell, it's a possum" and shot it dead. Then he told me he hates possums and walked off. 
The Mannings + Caesar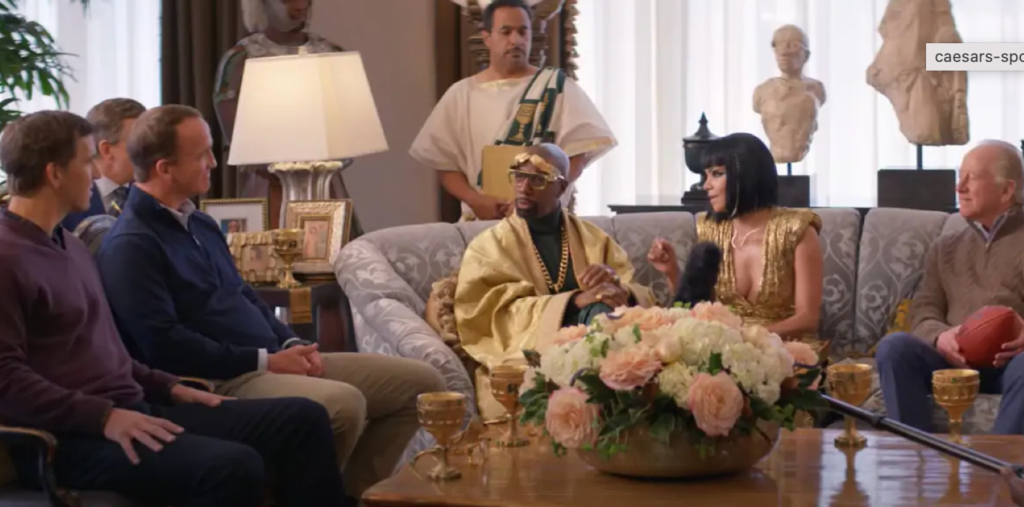 The chemistry that the Mannings have with Caesar from the Caesar Rewards commercials is undeniable. I would hire the whole lot of them to turn this program around. 
Franklin Graham
If one famous person with a checkered history and an attachment to Liberty wasn't enough, there's also Franklin Graham.
The Volunteer Firefighter Who Lives Down the Road from Me
This guy once got into fisticuffs with someone before putting out a fire. He'd bring some real discipline to the Auburn football program. Just don't say anything uncouth about his mother. 
Cadillac Williams
This would just make too much sense.
Click here to read Jack's sad coverage of Ole Miss football.
GodzillaWins Odds Alert!
| | |
| --- | --- |
| Auburn Fires Freeze in Under 3 Years | -1000 |