Heavyweights take center stage this weekend in Paris, as a hometown hero looks to go 2-0 on home soil under the bright lights of the UFC. Meanwhile, his opponent looks to spoil the homecoming and launch himself into the title picture.

Ciryl Gane is looking to bounce back from an abysmal performance for the heavyweight title earlier this year. Serghei Spivac aims for his fourth straight victory and propelling himself into the top 3 of the division.

Will the footwork, speed, and striking of the Frenchman be too much? Or will 'The Polar Bear' reign supreme and take advantage of his foe's shortcomings in the grappling realm? Read on to see which style I believe breaks through at UFC Paris, and which angle I'll look to target.

Ciryl Gane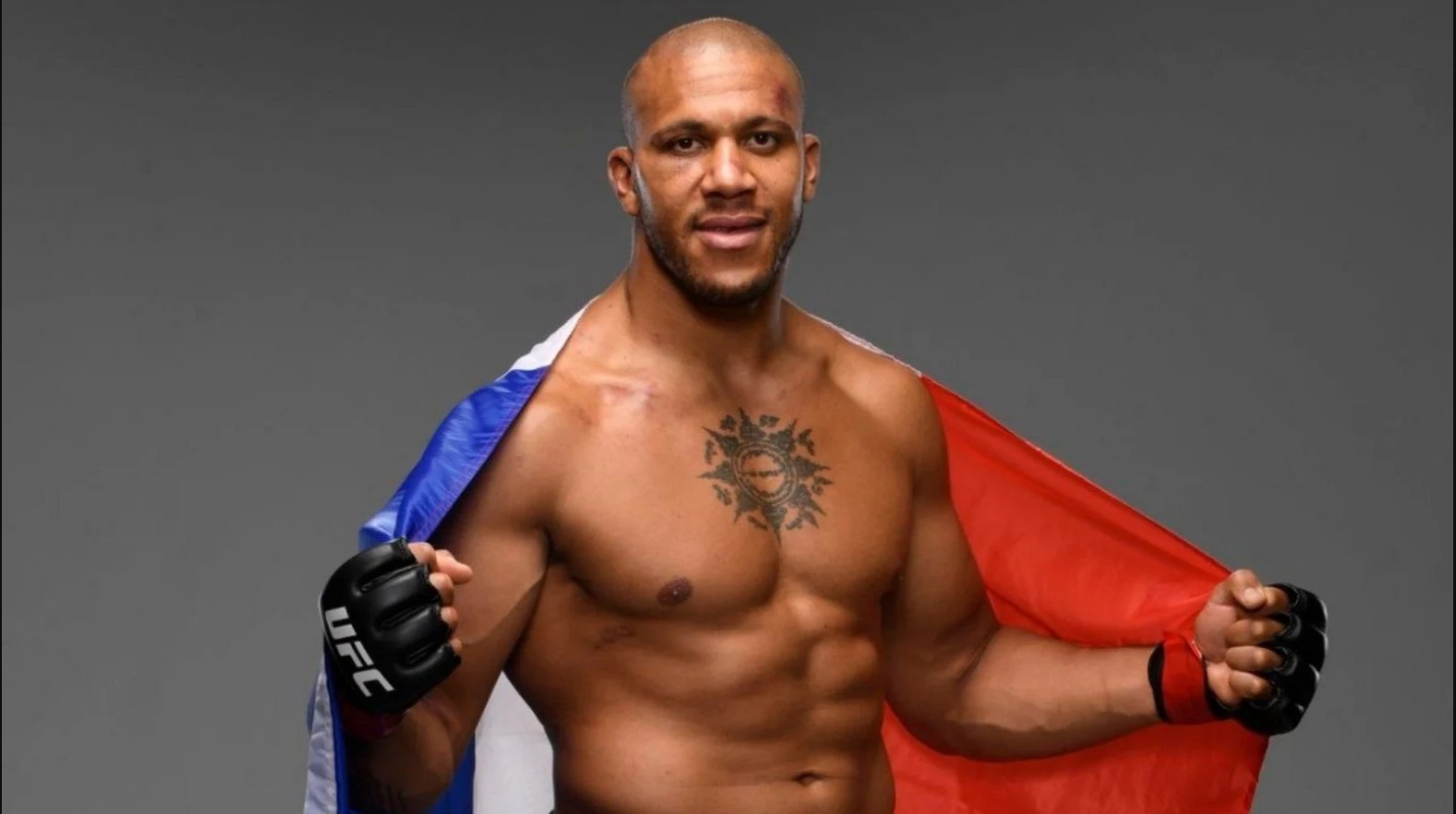 Not many fighters get a title shot in their first professional fight, but Ciryl Gane got that chance in 2018 under the TKO banner in Canada. That started a career and win streak that ran 10-0, seven of which came in the UFC.
It was at that point he faced former training partner, Francis Ngannou, for the heavyweight title and we finally saw him lose. He would go 1-1 over his following two fights, but it's clear the UFC has established him as France's biggest star which is why they continue to go to the well when they return to that country.
Gane's striking is the best we have ever seen at heavyweight. His slick movement, range management, and combination striking makes it very difficult for the usual plodding heavyweights to get a beat on. He is too fast for most of them and he moves so lightly on his feet that it's hard for some opponents to get a hold of him.
The flaw in his game has started to show that his defensive wrestling needs a lot of work. Seeing a power striker like Ngannou take advantage of him in that realm was a real eye-opener that finally shattered the image that Gane was the perfect heavyweight. He is still only 33 years old, and that's young for a heavyweight. We can't rule out that he will improve his wrestling to become as complete as possible.
Serghei Spivac
After a 1-2 start to his UFC career, Spivac finally got into his groove by going 6-1 over his next seven fights. He showcased his relentless grappling style and crushing top pressure, all while avoiding the heavy power of some of the most fearsome power punchers in the division.
Unfortunately, he couldn't avoid the speed, athleticism, or power of Tom Aspinall. Aspinall was the only fighter to beat him in this current seven-fight run. Something to note is Spivac took that fight on short-notice, which could be a caveat if they meet again. That rematch seems inevitable, considering Spivac is 28 and Aspinall is 30.
I think what changed for Spivac was his comfortability under the bright lights of the UFC. He has finally gotten into a groove of finding his openings to exploit the wrestling advantage he normally holds over his opponents. Once he gets fights to the mat, he does a great job of working his way to dominant positions to either control his opponents for long periods of time or getting to a position he can secure a finish.
His striking is still a work in progress, but he has done a great job of blending takedowns behind his striking to be more effective in closing the distance without being put out cold. Now that he is fully established in Las Vegas and has a solid camp to back him, I expect him to reach his peak very shortly.

The Pick
It's a classic striker vs. grappler matchup here, and I normally lean with the grappler. That's what I'll end up doing here.
It's tough to justify backing Gane as a favorite against a legit grappler until he proves he can stuff takedowns and work back to his feet. Also, Gane is not a power puncher like Aspinall. So I think we will see Spivac effectively close the distance consistently and land takedowns. If he can do so for at least three rounds, I expect a finish within that amount of time.
Getting Spivac as an underdog seems to be a spot that's tough to pass up here.
Serghei Spivac +155