UFC London Moneyline Bets: Top 3
UFC LONDON MONEYLINE BETS: TOP 3 – It's going to be a card loaded with UK fighters looking to perform in front of what is sure to be a raucous British crowd. Here are a few more fights with value, beyond the main event.
Shauna Bannon (5-0) vs Bruna Brasil (8-3-1)

Bannon
Making her UFC debut this weekend after turning pro back in April 2022, Bannon is expected to receive a huge pop when she makes the walk. She is a fan favorite and I think that helped her chances of making it to the UFC so soon in her career.
She's had 12 amateur fights, so she's no spring chicken. She comes from a striking background but relies heavily on grappling recently to get her hand raised. She's very aggressive and constantly looking to get a dominant position. Off her back she has an active guard that keeps her busy and her opponents from resting.
Her head coach is former UFC flyweight, Paddy Holohan, so we know she is getting proper guidance.
Brasil
Big confidence in Brasil in her last fight led to me ripping up a ticket. I expected her patient, technical striking style to prevail over the bull that is Denise Gomes. However, Gomes put the pressure on her from the jump with big strikes and takedowns and Brasil had no answer for it, eventually breaking and getting finished.
Brasil has faced similar pressure on the regional scene and passed with flying colors, however it seems as she takes steps up in competition it will be harder for her to prevail. She is technical, she's a fluid counter striker, but her takedown defense is atrocious as well as her ability to withstand an aggressive style at this level.

Usually undefeated women making their UFC debut doesn't bode well for them and they end up taking their first professional loss when they realize this is a completely different level. However, every fight is a different stylistic clash and I feel this one lines up perfectly for Bannon to get her hand raised. Her aggressiveness, forward pressure, and willingness to mix it up on the mat will be too much for Brasil. Unless Brasil catches her in a submission or lands a hail mary knockout shot, I think Brasil will be on the losing end for more minutes and lose a decision.
The Pick: Shauna Bannon +130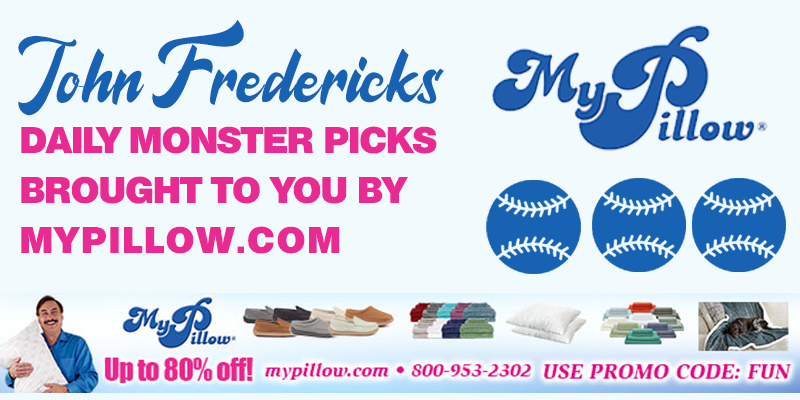 Mick Parkin (6-0) vs Jamal Pogues (10-3)

Parkin
Coming into the UFC with a 13-0-1 record through his amateur and professional career, Parkin makes his debut this weekend in front of his home country. He earned his contract to the big show through the Contender Series last year by springing the upset as a near +200 underdog. Parkin utilizes all aspects of the MMA game powered by his athleticism and frame to get the job done.
He is a training partner of Tom Aspinall and current KSW champion, Phil De Fries. I think Parkin still needs more experience, but he should be able to beat some of the UFC heavyweights on his way up the rankings.
Pogues
Also coming from the Contender Series, Pogues made a successful UFC debut earlier this year when he utilized his wrestling to grind out Josh Parisian. Pogues has utilized a striking and grappling game in different fights, but it seems like his cardio could be a bit of an issue.
Although he beat Parisian last time around, the fight was a lot closer than people expected as Pogues was landing minimal damage and Parisian did a good enough job of working back to his feel consistently to cause Pogues to tire out. Better opponents could shut down the game of Pogues and make him pay for mismanaging his cardio. He has some decent potential, but I think better game planning would aid him at this level.

Although Parkin lacks the experience that Pogues has, I think Parkin has not been given the opportunities yet. Now that he is, I think he'll pass those tests. I expect his scrambling to aid him when Pogues tries to wrestle, and I think his speed and power could contest with Pogues slow, hacking style of striking. I'd only consider backing Parkin as a dog in this spot as it is a close fight, but I think he is live to pull the upset. Look for an overall game powered by his physical attributes to get the finish within two rounds.
The Pick: Mick Parkin +140
Marc Diakiese (16-6) vs Joel Alvarez (19-3)

Diakiese
Completing 19 takedowns in his two-fight winning streak, Diakiese really seemed to turn a corner with the style in which he fights. He used to include takedowns, but not as aggressively and assertively as he recently did. Unfortunately for him, Diakiese ran into Michael Johnson who was able to stop all six takedown attempts, keep the fight upright, and box up Diakiese.
Diakiese was originally known as a flashy striker, but it's the technical aspects of his game that he struggles with. He has power, he has speed, but when fighting more talented or dangerous fighters, he seems to shell up.


Alvarez
Looking to bounce back after getting his four-fight winning streak snapped, Alvarez is determined to get the job done this weekend and get back in the win column. With his only two UFC losses coming to Arman Tsarukyan and Damir Ismagulov, it's clear Alvarez is a very dangerous fighter when he's getting finishes over established lightweights like Thiago Moises.
Alvarez is very dangerous on the feet and has a dangerous ground game too. He never settles for a bad position, always working to find a finish, reversal, or establishing a dominant position of his own. Standing a 6'3" with a 77" reach for this lightweight division is almost unheard of, and he knows exactly how to use it effectively.

I feel Diakiese does not do well under pressure against aggressive fighters. We saw it against Rafael Alves, and we saw it somewhat against Michael Johnson. Even if Diakiese wants to tap back into his grapple-heavy approach this weekend, I think he will struggle to control and nullify the damage-centric style of Alvarez. I fully expect to see Alvarez find a finish within two rounds of this fight. I think it comes from a club and sub scenario where he hurts Diakiese on the feet and Diakiese puts himself into a choke after a desperation takedown attempt.
The Pick: Joel Alvarez -190