UFC 284: Makhachev vs. Volkanovski Main Event Prediction
UFC 284: MAKHACHEV VS. VOLKANOVSKI MAIN EVENT PREDICTION – It has been a long time since the UFC can proclaim a true Super Fight. I personally believe the last one was back at UFC 182 in January, 2015 when Jon Jones took on Daniel Cormier for the first time.
This weekend at UFC 284, we have another true Super Fight.
Lightweight champion, Islam Makhachev, will look to successfully defend his title for the first time after capturing it back in October of 2022 and pushing his winning streak to 11.
Featherweight champion, Alexander Volkanovski, has essentially cleared out the division and has decided to move up and take a crack at becoming a simultaneous two-division champion, while cementing himself as the pound-for-pound number one fighter in the world.
Will the Dagestani wrestling and size of Makhachev prove to be too much? Or will Volkanovski masterfully implement another gameplan to dethrone the lightweight champion?
Read on to find out how these elite fighters match up and the best way to attack it from a betting perspective.
DISCLAIMER: Godzilla Wins is for entertainment purposes only. Must be 21 or older, and reside in states where sports wagering is legal only. If you or someone you know has a gambling problem, call the Problem Gambling Helpline at 888-532-3500.

Islam Makhachev
For a long time, Makhachev lived in Khabib's shadow as Khabib dominated the lightweight division. However, after Khabib hung up his gloves, all eyes shifted to Makhachev. Everyone viewed him as the uncrowned champion, and it was just a matter of time before he took that gold for himself. It was difficult for him to stay active because no one would fight him or there would be injuries and late notice pullouts.

In October, he finally realized his dream of being UFC lightweight champion and immediately set his eyes on the next test: becoming the number one pound-for-pound fighter.
When I say immediately, I mean right after the fight they invited Volkanovski into the cage to tease a potential fight between the two and Makhachev was more than ready for the challenge ahead.
Dagestani Roots
At his best, Makhachev digs into his Dagestani wrestling roots and puts fighters through the grind.
As his career has progressed, he has done such a great job of landing damage from on top or looking for submission opportunities. Similar to his mentor Khabib, Makhachev's early UFC career was riddled by boring lay-and-pray type decision victories.
He is currently on a streak of five straight finishes, showcasing the development in his game.
His striking could still use a little bit of work, but it's definitely much better than it was in the past. He stays patient in the striking realm, awaiting an opportunity to eventually close the distance, change levels, and land a takedown.
His cardio also seems to be somewhat on point, but it's hard to say, considering he hasn't faced much of an equal who will give him resistance since his fight with Arman Tsarukyan back in 2019.

At 31-years-old, Makhachev still has plenty of years ahead of him fighting at a high level. As fans we must appreciate what we have here and give him the respect he deserves.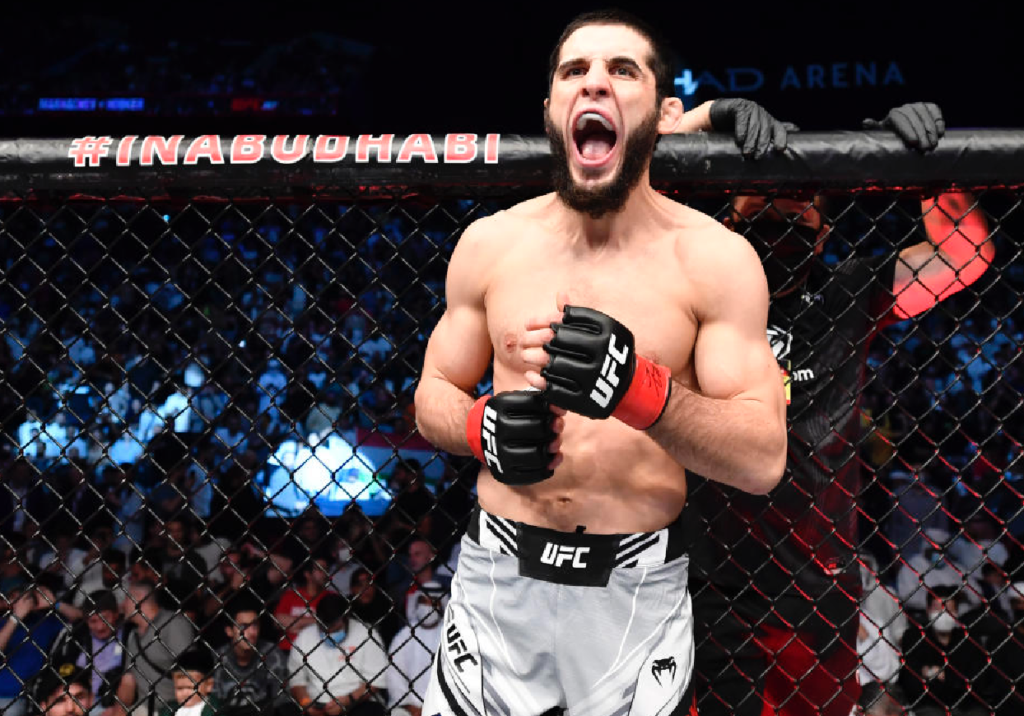 Alexander Volkanovski
10 years and 22 fights. That's how long Volkanovski has been undefeated. He had to rattle off eight straight victories in the UFC before earning a title shot against Max Holloway. That ignited a rivalry between the two that lasted three fights, even though Volkanovski won all three of them.

Volkanovski has defended the title four times now and has essentially cleared the top of the division during his rise.
He holds victories over guys like Chad Mendes, Jose Aldo, Brian Ortega, Korean Zombie, and Max Holloway (did I mention he beat him three times?).
There's a fresh batch of featherweights on the rise, but none are clear-cut contenders, which is why I fully support Volkanovski going after a legacy fight by moving up and challenging the lightweight champion.
The Game Planner
Although not a wizard at a specific martial art, Volkanovski is a master at implementing all aspects of MMA to carry out a gameplan and see it through to fruition.
He is very strong, has solid speed, great wrestling, and, most importantly, an elite gas tank to help fuel him through 25 minutes of battle. We've seen him use so many different game plans to defeat his foes and. He even switched up his game plans when he's had to face the same opponent more than once.

It has been a long time since we've seen someone fight so efficiently and at such a high level. Volkanovski deserves to be the number pound for pound fighter currently and may stamp his place at the top of that list for a long time if he can pull off the victory this weekend.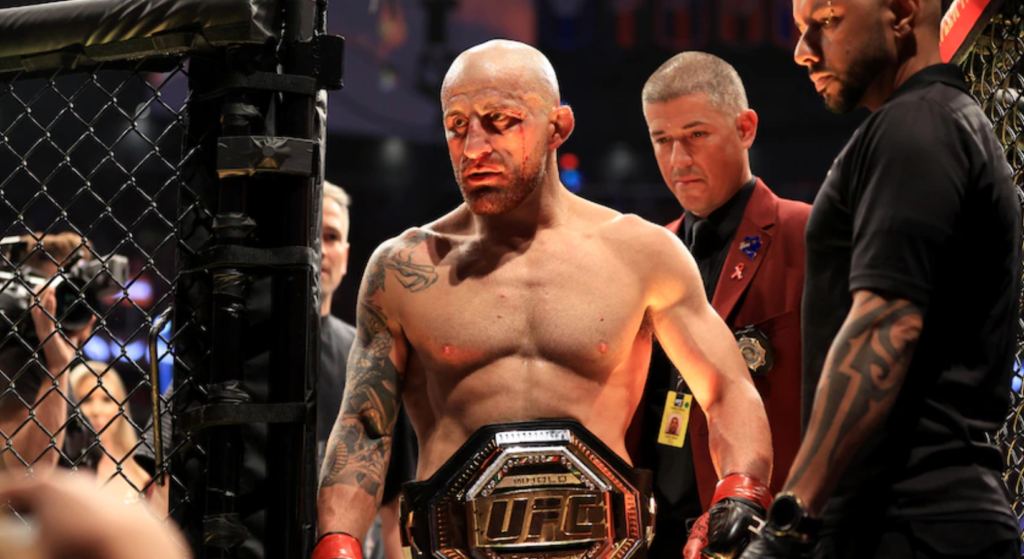 The Pick
It's astonishing to me the lack of respect I'm seeing out there for Volkanovski.
I like to point to the "Russian tax" that we normally see on Dagestani fighters, who automatically get love from the public because of their nationality.
Of course, Makhachev deserves respect, but to not give Volkanovski a thought could turn out to be a vital error for bettors.
Makhachev has looked unstoppable, yes. However, I think people fail to realize the step up in competition Makhachev is also taking in this fight compared to the guys he's defeated in the past.
The Oliveira win was impressive, but that's being overhyped due to the run Oliveira was on.
Volkanovski presents many problems, including a very good get up game, a striking advantage, and a good gas tank to keep a high rate of activity going for the full 25 minutes.
Makhachev's size will play a factor in this matchup and he'll be able to accrue a decent amount of control time, but the damage Volkanovski puts out there could end up being the difference maker in between the grappling.
To get +300 on the pound for pound number one fighter in the world is an automatic bet.
There's no value in betting on Makhachev here as such a big favorite, considering his edge is not as wide as the odds indicate.
Volkanovski or pass on the moneyline.
The over 2.5 is not a bad angle as well. I expect this to be very competitive and go the full distance. You can ladder the overs from 2.5 all the way to Fight Goes To Decision if you'd like, but I have to side with the underdog in this one as my favorite bet.
Alexander Volkanovski to win (+305) and Over 2.5 (-165)
DISCLAIMER: Godzilla Wins is for entertainment purposes only. Must be 21 or older, and reside in states where sports wagering is legal only. If you or someone you know has a gambling problem, call the Problem Gambling Helpline at 888-532-3500.
CLICK HERE NOW TO GET FREE MONEY NOW!