The 2023 Open Championship: The Curious Case for Si Woo Kim
THE 2023 OPEN CHAMPIONSHIP: THE CURIOUS CASE FOR SI WOO KIM – Si Woo Kim has long been the darling of stats nerds and golf bettors. He cashes at long prices when he wins, and when he's clicking, he has enough game to go all the way with the game's elite.
It feels like he's been on Tour, frustrating analysts and handicappers, for forever. And, in some ways it's true since he first qualified through Q-School over a decade ago in 2012. What's lost in that analysis, is that he's still a player in his prime after ten years. I'm too am guilty of forgetting that he qualified for Tour membership at the age of seventeen.

The Good
Si Woo's ceiling has been shown to be extraordinarily high. His win at the Players Championship in 2017 as a 21-year old gave us a glimpse at just how good he can be. In the final found of that tournament, he came from two strokes back, shooting 69 on a day when he was the only player in the top-5 — and one of two players in the top-10 — to break 70 in difficult conditions.
He's collected four wins on four very different courses which is a testament to his versatility as a player. He's struggled with confidence at times in his career, but those days seem to be moving into the rear-view, especially after his Sony Open win earlier in the season.
The Bad
The problem with Si Woo has always been that his potential floor as a player is among the lowest of golf's elite talent. He's just as well known for melting down at the Masters in 2021, breaking his putter in a rage, and finishing the round using a 3-wood on Augusta National's notoriously tricky greens, as he is for having one of the greatest swings in golf.
Things I've seen in those 20 rounds:
– Flawless 65s
– slice 5 woods from 215 to back left pins
– rounds completed putting with 3 wood
– wedges tossed in ponds
– no warm up before a Sunday round

It's been a ride Si Woo 👌🏻 https://t.co/5Nd1MG69yn

— Mackenzie Hughes (@MacHughesGolf) May 10, 2023
The issue that makes him even more maddening from any sort of predictive standpoint is that his A-game often appears out of nowhere, and disappears with similar suddenness. Prior to the biggest win of his career in 2017, he had been a disastrous run of golf. In his previous 13 tournaments leading up to the Players, he'd missed six cuts — including the week before his victory — and withdrawn an additional three times.
In that span, of the four tournaments he completed four rounds in, he finished T72, T49, T30, and T22. There was nothing to suggest he was playing well, or was even in a space where you'd think he could compete, mentally or physically. Yet, there he was on Sunday.
If you want a more recent look at his form coming into a victory, we can look at his win earlier this year at the Sony Open. Prior to that win this season, he'd played four tournaments, finishing inside the top-25 just once (in his first tournament of the season).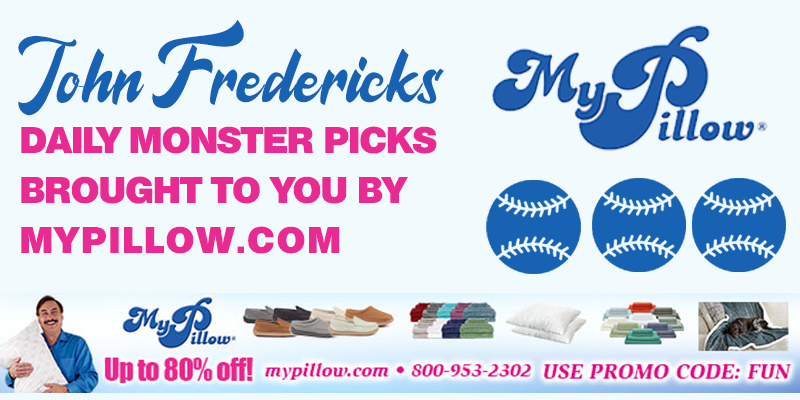 Horses for Courses, but not for Si Woo
Si Woo Kim has notched four wins in a decade on Tour. That's a decent career by most measures, particularly for a player in his age-28 season. We grow numb to those numbers because the young phenoms draw all of our attention, but he's put together a solid career.
Typically, we can look at a player, as handicappers, and have a fairly good idea of what type of tournaments they can compete in. For instance, Kevin Kisner was typically a guy who could only be targeted on shorter-type courses where his lack of distance didn't affect him as negatively.
Likewise, there is a plethora of courses that tend to favor bombers, so long hitters get thrown into that particular archetype when a course looks to be a bombers' paradise. Si Woo was someone who I initially thought would be a Pete Dye-designed course specialist, particularly after his Players victory. But he's shown himself to be much more than that.
Winning at Wyndham
In his inaugural victory at the Wyndham Championship in 2016, he destroyed the field in a shootout, scoring -21 and winning by five strokes (tied for the largest margin of this tournament in 15 years). Sedgefield has shown itself to be a course that tends to benefit strong iron players above all else, while deemphasizing the driver.
The following year, he won the Players Championship which I've already described. TPC Sawgrass is a course that is also known to favor precision over power with myriad doglegs and hazards that prevent players from utilizing driver as much. So far, we're developing a trend. But note that the two courses played much differently in terms of difficulty. One was a shootout and the other and absolute grind.
He then won the AmEx in 2021. He did it in a full-blown shootout in Palm Springs on courses designed to play easy and encourage birdies. The one unifying factor among winners of this event is that it's typically a player who catches an absolutely red-hot putter en route to shooting a very low score (-23 when Si Woo beat Patrick Cantlay by one).
HIs most recent victory, this season, the Sony Open, is played on a course that's known for tending to favor shorter hitters, and players who tend to perform well in the wind. The fairways are narrow and the greens are small.
He's won on multiple different putting surfaces, in different time zones, and on vastly different types of courses. In short, he's maddening to predict.
What's to like about Si Woo at the Open Championship
Well, he's coming in playing some pretty good golf (for what it's worth) right now. And I suspect the things that he tends to do well will help him at Hoylake this week.
He's notched a couple of close calls in the last couple of months with a T2 at the AT&T Byron Nelson and a solo 4th at the Memorial. Sure, there have been a couple of missed cuts, but that's what you get with him. He's as boom-or-bust as they come.
Statistically Relevant
From a stats perspective, I like him to perform well at Hoylake. He's extremely accurate off the tee, ranking 7th in driving accuracy. Overall from tee-to-green, he rates out as the 13th on Tour. That puts him in conversation as one of the elite ball strikers in the game. Fairway bunkers are notoriously difficult at Hoylake. Tiger Woods famously only hit it once en route to victory here. Rory McIlroy played more than his share of 2-irons off the tee. At a course where accuracy is at a premium off the tee, you could do much worse than liking Si Woo this week.
The bunkers are difficult and a near inevitability. These players will find themselves in the sand, so it's useful for guys to play well out of them. Kim ranks 21st on Tour in sand save percentage and 19th in proximity to the hole from the bunker. Bunker play is the strongest part of his game when he misses a green.
His putting is typically the big question mark from a stats perspective. Putting is also one of the most random and difficult to predict stats we have. He's shown the ability to get blazing hot with the flatstick one week, and then ice cold the next. There's no consistency in his putting at all. I can't find any reason why he's so up-and-down.
These players very seldom play greens that will roll as slowly at the fescue greens at Hoylake. With basically no data, it's a stat I'm more or less willing to throw out in a lot of ways. Some guys will excel and others struggle and it's almost impossible to know until they tee it up. I'm willing to gamble on Si Woo here.
Nate's Pick: Si Woo Kim to Win The Open Championship (+10000)