Spain vs. Sweden Women: Expert Pick and Prediction – August 15, 2023
SPAIN VS. SWEDEN WOMEN: EXPERT PICK AND PREDICTION – August 15, 2023 — Once again, Sweden finds itself two steps away from a major trophy, as it's made it into another semifinal at a major event. The Spaniards, on the other hand, are absolute neophytes at this stage. They have long been thought of as a team of the future, as they've been building up to this tournament for the past two World Cups.
Who will prevail? Read on and see my picks.
Spain vs. Sweden Women – Match Preview
When: Tuesday, August 15th at 4 a.m. EDT
Where: Eden Park, Auckland, New Zealand
Spread: Spain -0.5/Sweden +0.5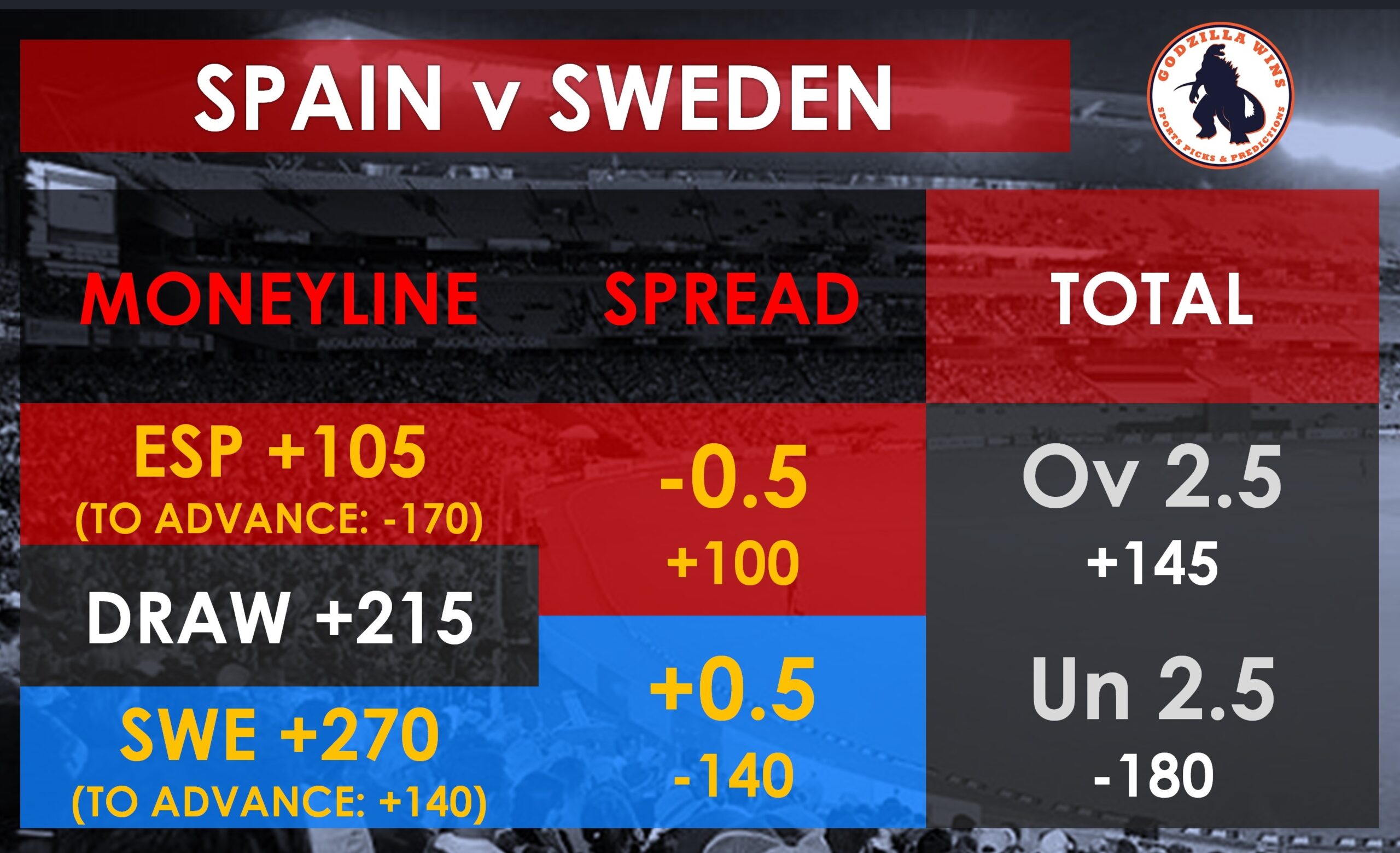 Odds courtesy of DraftKings. Table provided by editorial staff.
Scouting Spain
Spain's been the stronger side in every match it's played, even in the 4-0 loss to Japan. The Spanish dominated in possession there, but Japan countered several times to impose a loss that seems to have refocused Spain. In the knockouts, Spain has looked excellent, dominating the match with Switzerland and struggling past the Netherlands in an even matchup where depth came into play.
Depth won't be enough to save Spain here, but neither will Spain be as susceptible to set pieces as Italy or Japan was. The Spanish can match the Swedes in terms of height and have the edge in the midfield, which should limit the chances that the Blagult are able to create. However, it's not going to be easy for Spain to find a way past the Swedish defense, which means this might be a match where one or two chances are all each side gets.
In 2015, the Spanish weren't really ready for this stage and got blasted in the group stage. In 2019, Spain probably could have made a run, but an unfair penalty in a bad matchup with the United States forced them out in the Round of 16.
But in 2023, they've seen their potential come to fruition, with the right mix of experience and talent. Salma Parauello's goal made the difference against the Netherlands, and coach Jorge Vilda has expertly used his bench throughout the tournament, even with Alexia Putellas only able to play a half at best.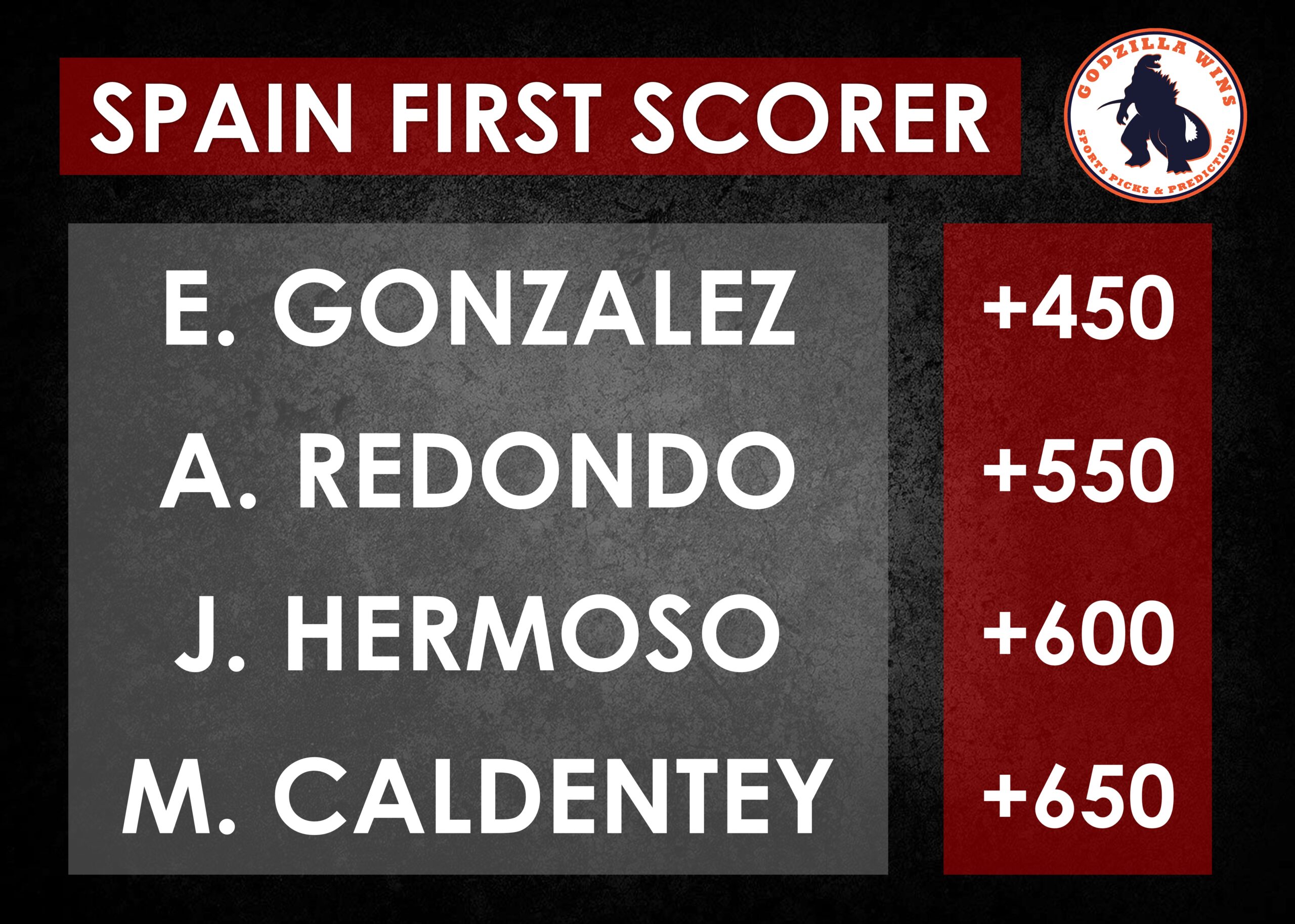 Scouting Sweden
Out of the past nine major tournaments, Sweden has made it to the semifinals six times, but the Swedes have never managed to actually claim a title. Sweden has often been one of the most consistent sides in the world at this level, but it continues to fall just short of glory every time.
While Spain has the edge in the midfield, Sweden has dominated on defense. The Swedes have only given up two goals in five matches, and one was in the dying moments of its match with Japan, after an otherwise commanding performance.
With Amanda Ilestedt leading the back line and Zecira Musovic in control of the net, Sweden doesn't give up too many chances.
However, it's questionable whether they'll be able to power their way by Spain in a match that looks pretty even. Sweden has solid attack power in Fridolina Rolfo and Stina Blackstenius, but getting the ball to them won't be easy against this midfield. Ultimately, Sweden's going to have to make every shot count.

Match Bets
Draw (+215)
These teams played out a draw in a friendly last year, and that's in large part because their strengths neutralize each other. The Swedes lock down their opponents and give away fouls when needed, and the Spaniards cut off passes with their powerful midfield. A match that finishes level appears the most likely outcome here.
Over 2.5 Yellow Cards (+110)
In the semifinals, the yellow cards are no longer a factor, as there is no accumulation to keep someone out of the final. Given that, both teams have every incentive to go in hard without the risk of someone picking up one card and getting suspended. With Sweden one of the most aggressive teams in the tournament, this makes a lot of sense.
Final Score: Sweden 1, Spain 1 (+550)
These teams' strengths work against each other, which should make for an intriguing chess match over the course of 90 minutes. Both teams have a distinct edge in one facet of the game, and whichever team can make the right adjustments will find itself playing in the final.
Dan's Picks
Moneyline Draw
Over 2.5 Yellow Cards
Draw 1-1