Hold Steady
A Ravens' double digit-lead at home held! Against all odds, the Baltimore Ravens properly handled a team worse than they are.
If that comes across as sarcastic, I apologize. Being able to win games you should is a skill in the NFL and one that the Ravens have lacked recently. This one was a far cry from domination, but not every game can be.
The Start
The Browns started the game perfectly, relying heavily on Nick Chubb, and executing the passing game efficiently off of that. They came away with a touchdown and it seemed Baltimore's front seven was outmatched. Inexplicably, the Browns faded Nick Chubb from that point on. It was as if Kevin Stefanski was trying to appease Browns fans with the first drive of the game, ended up accidentally proving they were right, and then felt like he had to justify why he's on the sidelines and they're in the stands by inflicting a pass-happy approach on an offense built for the ground-game.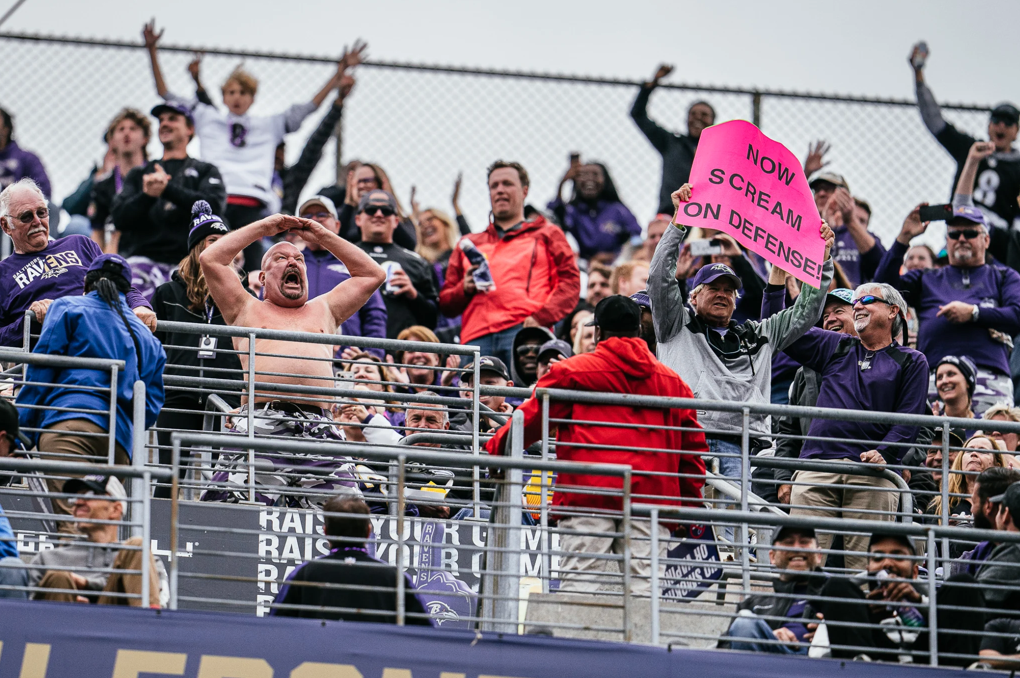 Pass Rush
Baltimore's pass rush showed life totaling 5 sacks, 2 strips, and 5 tfls. Patrick Queen is playing the best football of his career because the coaches are putting him in positions to succeed. Why worry about what he's poor at when you can just emphasize what he's good at? And what he's good at is blitzing.
I don't know if it was Ray Lewis being in the house or the new brand of cereal he tried before the game, but Queen was a man possessed. His back-to-back tfls inside Cleveland's 5-yard line were tone-setting. Forcing their punter to boot it away with his back practically touching the goalpost helped Devin Duvernay set up the Ravens' first touchdown.
Which brings me to this: Duvernay needs more touches. Every time we give him the ball, whether it's down the field or behind the line of scrimmage, he makes things happen. D-duve is electric and has the rare ability to make Lamar's job easy.
Conservative Approach on Defense
Greg Roman opted for an even more conservative approach to make Jackson's job easier: simply take the ball out of his hands. Lamar threw the ball 16 times, the lowest total of his career.
If you're a real Ravens fan, think back to how he looked his rookie year, and how he was managed that season. Now consider the growth he's had as a passer since then, yet he's never thrown the ball less than he did Sunday. That speaks volumes.
Greg Roman doesn't trust him right now to drop-back and execute his passing offense. And his concerns aren't totally unwarranted. As mentioned in the game's preview, Jackson isn't seeing the field well. He was far too aggressive a week ago, trying to force balls into impossible windows.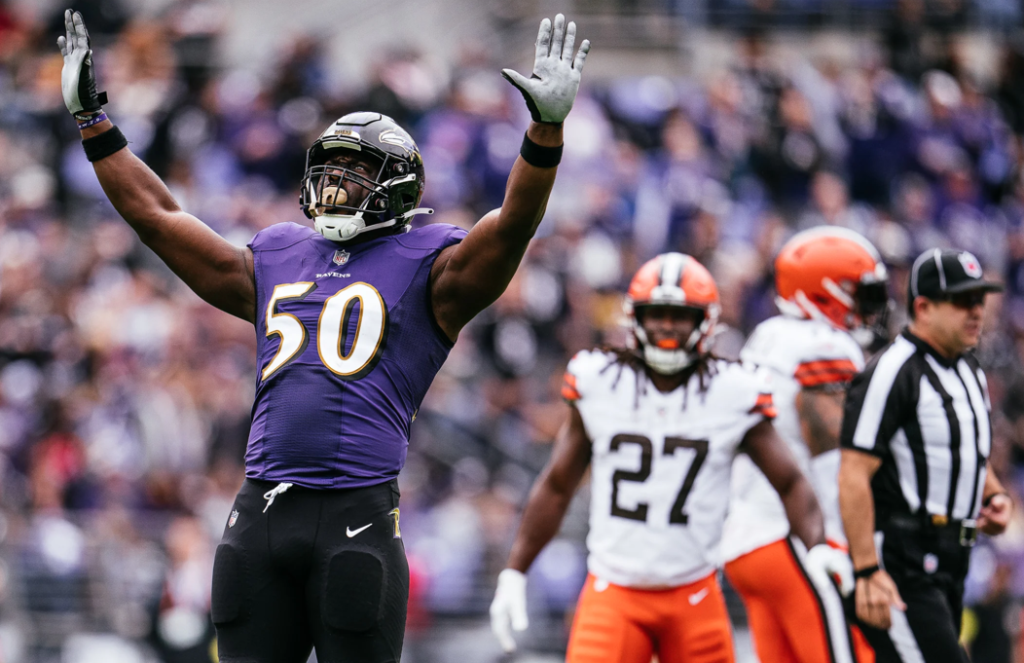 Lamar
Watching the game on Sunday, it was evident the staff has coached him up on being more conservative, but their point may have been made a little too well.  He's holding the ball too long and second-guessing "NFL open" receivers.
That being said, some of Lamar's tentativeness isn't even on him. There were times against Cleveland where all routes on the field were too long developing for him to release the ball before the pass rush got home. With Bateman and Duvernay, who can both fly, it would seem plays designed to get the ball out quickly would help Lamar get into a rhythm. Either way, the passing offense was lethargic and would have cost the Ravens the game had they needed to rely on it.
Fortunately, "the Bus" was back. Gus Edwards appears to have dominated his ACL recovery process. ACL injuries are brutal, and lately, whether it be Saquon Barkley or JK Dobbins, they're seeming to be a two-year injury, especially at the running back position.
Sure, you can play a year removed from the tear, but you typically don't look like yourself until a year after that. Unless, of course, your name is Gus Edwards. Edwards ran hard on Sunday, gaining 24 of his 66 yards after contact. This season, Baltimore has lacked a sledgehammer at running back and Edwards showed he can fill that role, being nearly automatic in short-yardage situations.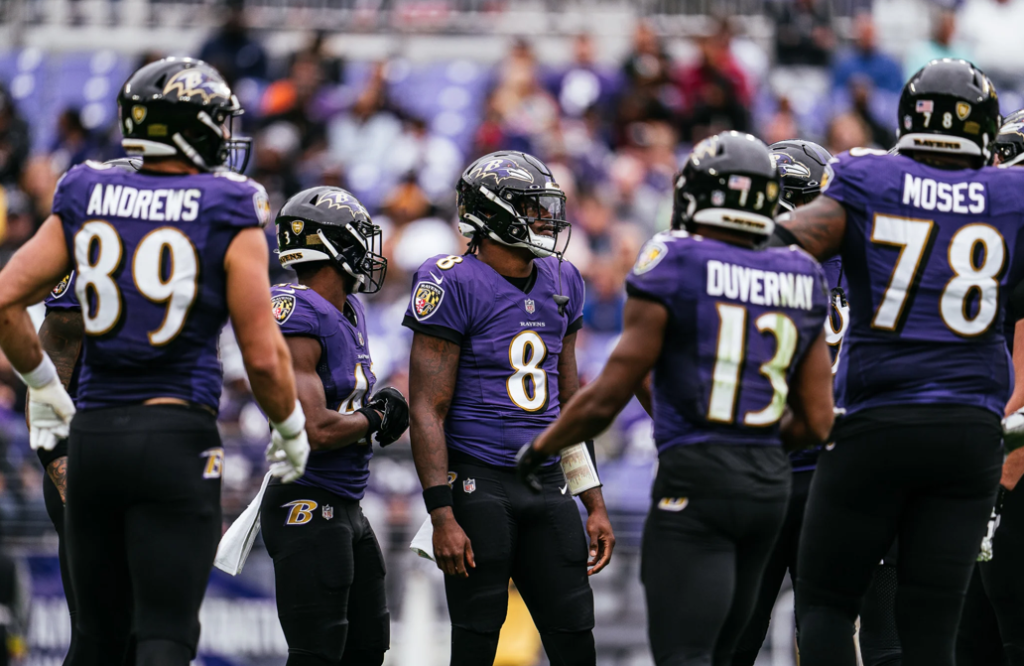 Final Thoughts
The emergence of Edwards, in combination with the defense stringing together four straight weeks of holding opponents under 25 points, brightens the Ravens' season prospects. Lamar Jackson has struggled but the one advantage of having your best player in a slump is that there's no one else you trust more to play better.
Final Grade
B