Flying With the Flock: Up From the Ashes
It's time to get back. The Ravens' heartbreaking loss to Miami is in the rearview. In front of them at the Patriots: a once great AFC power whose relevance hinges on the ghost of last decade's success.
The Patriots have a decent roster. But the idea that Bellichick alone still makes them a threat to any of the AFC's premier teams is laughable. This is a Patriots offense that is averaging 12 points per game. No, that's not a typo. Matching up against New England's wide receiver corps should feel like pee wee football for the Ravens' corners, especially after Miami's track team of receivers embarrassed them last week.
The Patriots' offensive line is a good one, so expect to see the Ravens get creative up front to try and get Mac Jones off his spot. Hopefully, rookie defensive tackle Travis Jones will make his debut this week to help stuff New England's formidable running game.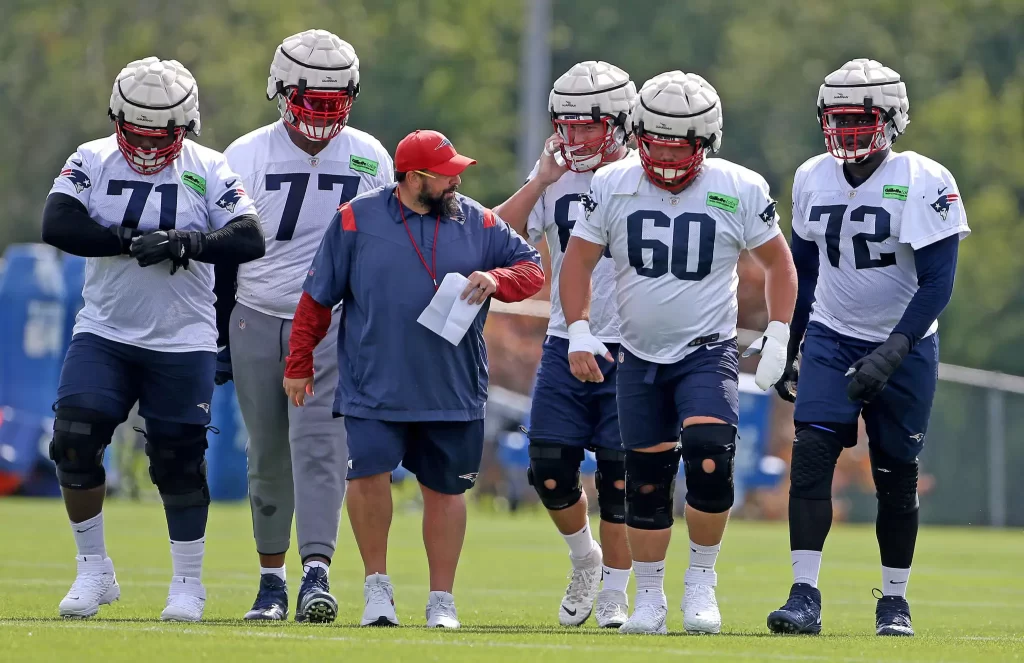 Patriots Pretenders? Another Pass-Heavy Day?
The weather in Foxboro is expected to be clear on Sunday, a welcome sight given a monsoon derailed the Ravens' last outing there. Clear skies also lend themselves to success in the passing game for Baltimore. The weather will be particularly important considering the Patriots have a stout front that will likely stymie the Ravens' lackluster run game.
Lamar Jackson will have to continue to lead Baltimore's offense through the air to win this game. This season's Patriots cornerbacks aren't the typical bunch of shutdown players we're accustomed to seeing in New England. Instead they're a weak spot for a defense that has historically been reliant on high level play from the position.
Everything about this game trends towards a monstrous passing performance from Lamar. Jackson has been playing MVP-level football to this point, but that doesn't mean the offense is necessarily at its best. Jackson has accounted for seven of the Ravens' eight touchdowns on the season. That's great if you've got him on your fantasy team but in terms of what's best for the the Ravens, he could use some help in the run game.
The Ravens backs don't need to rip off 6 yards a run or anything crazy, but it would be nice if they could get 4.5. Last week against Miami, the Ravens pathetic ground game hindered their ability to salt the game away 4 yards at a time.The offense would be nearly un-guardable if we could see just the faintest inkling of improvement in the run game. But as mentioned earlier, this might not be the opponent to allow a jump to happen.
Ridiculous run by @Lj_Era8 to pick up the first down!

Tune in on CBS. pic.twitter.com/oNo8nmL5jy

— Baltimore Ravens (@Ravens) September 11, 2022
Lamar Jackson: Slayer of Narratives
If we've learned anything throughout Lamar Jackson's career, it's that whatever narrative doubting him arises he will always disprove it. Remember when people said he couldn't win games playing from the pocket? Right now he's leading the league in passing touchdown percentage, tossing scores a whopping 10.2% of the time. The last time he did that in a season he walked away with some hardware. What about the offseason concerns about weight gain? A blazing 79-yard touchdown run should silence those. Jackson continues to exceed expectations and this week expect another big performance against a good defense.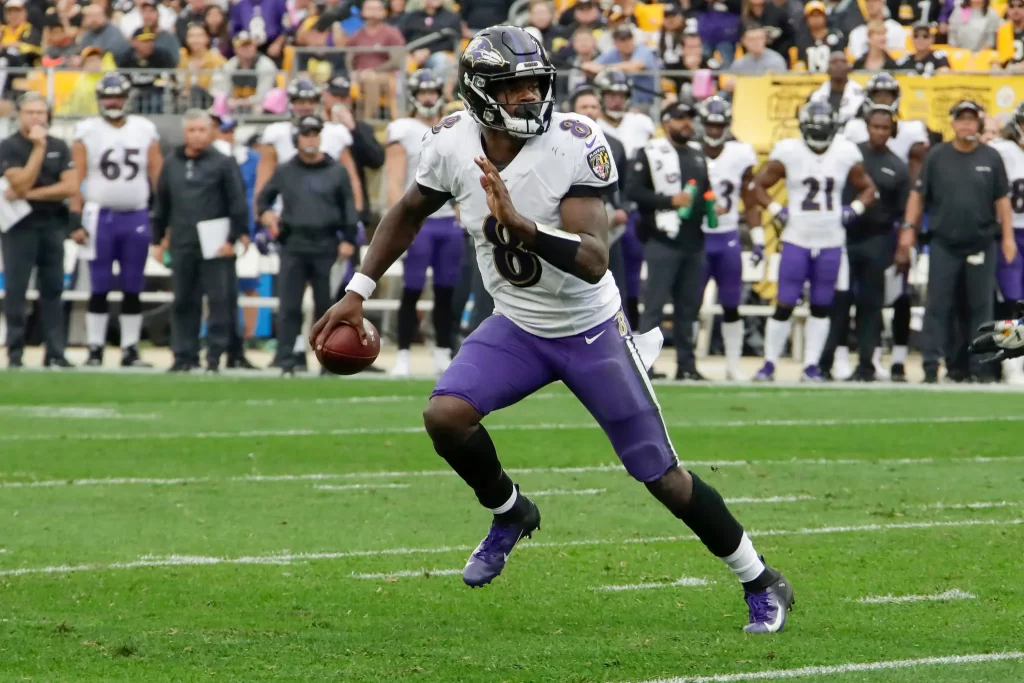 The Last Word
Assuming Baltimore's defense can avoid another collapse, New England's offense should be held in check. The offense doesn't need to win a shootout, just be efficient without turning the ball over and handing the Patriots any short fields. The Ravens are the more talented team but New England will play this game like a cornered king cobra. They aren't going to extend themselves and lose this game with a bone-headed mistake. But best believe they'll be ready to capitalize on any Ravens slip-up.
Final Prediction
Ravens 27, Patriots 20