Too Hot to Trot
Avid GodzillaWins reader and amateur handicapper, Paul DePalma, tries to stay how with seven picks for Week 5, after a 3-2 record during Week 4. Paul throws away the bookie's injury report and high brow analytics. The man is all feel and this week he thinks Clemson is shocked in the upset. He keeps his picks short and sweet. If his gut doesn't like it, Paul doesn't pick it.
Utah State at BYU (-24)
Thursday, 9/29 at 8:00 pm EST on ESPN
BYU beat Baylor at home a few weeks ago. Baylor has shown to be a quality Big 12 team, despite the loss.  This was an impressive win for BYU and all the reason for their current #19 ranking. I like BYU at home on ESPN this Friday. They should completely dominate a significantly lesser Utah State team. Pick: BYU -24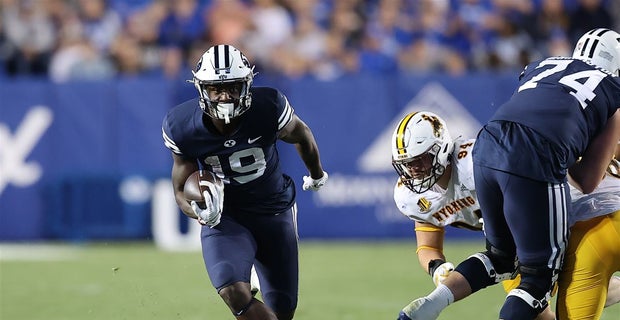 Washington at UCLA (-3)
Friday, 9/30 at 10:30 pm EST on ESPN
This is big PAC-12 game under the Friday night lights, pitting two undefeated teams for first place. Of the two juggernauts, I think the Huskies are the better team with an explosive offense and should out last the Bruins.  Pick: Huskies -3
San Diego State at Boise State (-6)
Friday, 9/30 at 8:00 pm EST on Fox Sports 1
Boise State is laying 6 at home and this always looks like a good play.  The Broncos just have better wins against similar teams.  This line may move so don't wait.  Pick: Broncos -6
𝙈𝙖𝙙𝙚 𝙞𝙩 𝙡𝙤𝙤𝙠 𝙚𝙖𝙨𝙮 🤧@qbhank19 connected with @stefcobbs for the score on our first possession of the game🔒 pic.twitter.com/636PkL7xTH

— Boise State Football (@BroncoSportsFB) September 18, 2022
UGA at Mizzou (+28)
Saturday, 10/1 at 7:30 pm EST on SEC Network
Oh, to be the National Champs and play for Kirby Smart.  I know the Bulldog players will be abused all week by coach Smart because of their lackluster performance last week against Kent State.  Smart will be relentless and Missouri will take a beating on all three sides of the ball.
Georgia deserves the #1 spot and they will show it Saturday night.  This game should be over by the half.  I don't see the Tigers scoring once. Pick: Dawgs: 1st half -17. Dawgs game: -28.
NC State at Clemson (-6.5)
Saturday, 10/1 at 7:30 pm EST on ABC
Does Clemson deserve a #5 ranking, heck no.  NC State is for real and will win outright.  Clemson got lucky last week against Wake.  This week they lose and NC State moves up the pecking order. Pick: Wolfpack +6.5
Turn us up 0️⃣!#HTT #1Pack1Goal pic.twitter.com/dCwx5Q8yXO

— NC State Football (@PackFootball) September 25, 2022
West Virginia at Texas (-9.5)
Saturday, 10/1 at 7:30 pm EST on ESPN
When it comes to West Virginia this year, you have to be impressed at how powerful and efficient their offense has been. The Mountaineers are led by a QB in J.T. Daniels that I think is good enough to play on Sunday.  I like the Mountaineers getting this many points.  They may just win outright.  Pick: Mountaineers +9.5
Iowa State at Kansas (+3)
Saturday, 10/1 at 4:30 pm EST on ESPN
Kansas should be ranked and maybe after this win against Iowa State they will be. What's not to like about the Jayhawks at home with their star QB Jalon Daniels?  Pick: Kansas +3