Cruise Control
Jack and Nate are back to running their own column over here because John is galavanting across the Eastern Seaboard with spotty cell service and an even spottier commitment to putting his bad picks in writing for NFL Week 7. Not to worry. We've had winners all season and are as locked in as ever. We are just massive fans of all the hilarious teams that you'd never expect. Come for the picks, stay for the red-hot takes on the team you hadn't spent more than 20 minutes thinking about all season. 
The Standings
| | | | | |
| --- | --- | --- | --- | --- |
| Thru Week 6 Records | Wins | Losses | Push | Winning % |
| Jack | 33 | 21 | 1 | 60% |
| Nate | 29 | 22 | 1 | 56% |
| John | 39 | 45 | 3 | 45% |
Falcons at Bengals (-6.5) (o/u 47)
Kickoff: Sunday 10/23 1:00 pm EST on FOX
Nate: There is just so much to like about this Atlanta team, it's ridiculous.
Awesome narrative with the resurgence of Marcus Mariota? Yep.
A dangerous offense? Yep.
Do they cover the spread? Yep, they're 6-0 ATS to start the year.
The Falcons looked great last week playing against one of the top defenses in the league when they traveled across the country to play the Niners. Not only did they cover, they won outright as underdogs. It was a battle between the best rushing offense versus the best rushing defense and Atlanta prevailed. 
Cincy just hasn't shown that electric offense that propelled them to the Super Bowl last year, and instead has been buoyed by a top-10 defense, per Football Outsiders. 
Atlanta played a better defense last week and performed well, so I have a hard time envisioning them struggling against a defense that is comparatively worse than San Francisco. 
This line is way too high. I like the Falcons every way I can get them. Plus the points and on the moneyline to win straight up. Looking ahead, they are -6.5 next week against the hapless Panthers. That line is sure to move if they beat the Bengals. If you like Atlanta this week, think long and hard about getting down early on them next week as well. 
Falcons are looking like a team that could be a dark horse to win the NFC South if Tampa continues to struggle. I think they keep winning. Pick: Falcons +6.5
Do the Dirty Bird
Jack: Wow. Nate shares my enthusiasm for the Atlanta Falcons. As he should. I need to get right after a terrible Thursday night game. He spent a long time discussing why the Falcons can cover, so I'll focus on a few elements of the game that I will be watching on Sunday. 
Outside of Grady Jarrett, the Falcons defensive line has been struggling to create pressure past the line of scrimmage. Jarrett should be a game changer on the line, drawing double teams to free up some space for the Ta'Quon Graham to get in the backfield. Graham doesn't have a sack yet this season and doesn't create as much pressure as we'd like. Falcons nose tackle. Abdullah Anderson hasn't recorded a sack either. The Falcons need better play from their defensive line if they expect to improve on defense. 
The Bengals' achilles heel this year has been their much maligned offensive line. They've allowed 22 sacks so far this season. They are ranked 18th in terms of DVOA for basic offensive line play. They don't block at the second level or in the open field. The Bengals rely on a host of big time, explosive playmakers to score points. Then they tell their sneaky god defense to hold the line. 
If the Falcons expect to win this game, they need to create more pressure on the quarterback and disrupt the Bengals big play potential. The good thing for use is that we don't need them to win. They just need to cover. Dirty Birds are 6-0 against the spread. We love the Falcons. Let's go! Pick: Falcons +6.5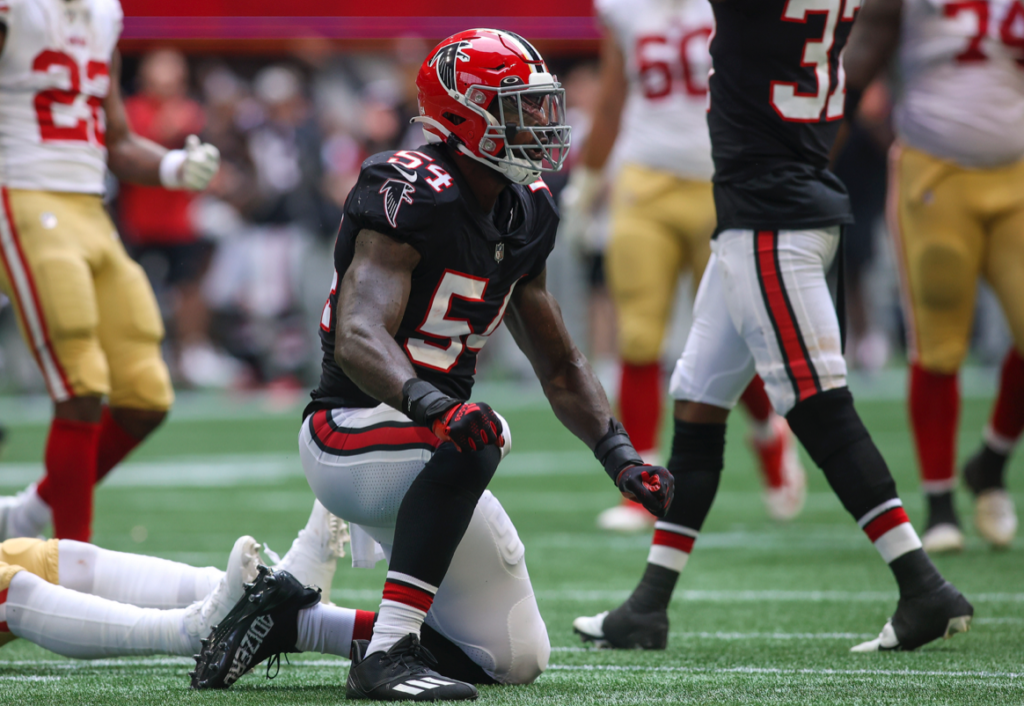 Giants at Jaguars (-3.5) (o/u 43.5)
Kickoff: Sunday 10/23 1:00 EST on FOX
Nate: I will go down with this ship. Longtime readers and listeners know all about my torrid love affair with the Jaguars. 
They also know about my fiery hatred for the Giants.
The Giants simply continue to defy logic as they have rolled to a 5-1 record. They are remarkable at almost nothing. Per PFF, the Giants grade out as the 21st ranked offense and they pair it with the 27th ranked defense. In short, their metrics do not suggest they should be 5-1. This is a team that has caught every possible good break en route to this little run, and those good breaks are not predictive of future success. 
John would tell you that this team just knows how to win. And that's been true up to this point, but this Giants team will regress in terms of luck. 
Jacksonville has been the opposite of the Giants. Every break has gone against them and their 2-4 record is belying the stats that suggest they possess both a top-10 offense and defense. They have struggled away from home which is to be expected of a fairly young team, but they aren't on the road here.
I will be rooting for Jacksonville because that's where my heart is, but I'm reluctant to recommend a bet after this moved from -3 to -3.5. Instead, let's take the under. The Jaguars' defense tends to up their level at home, and it should be enough to make for a long day for Daniel Jones and Saquon Barkley. Pick: Under 43.5 total points. 
Miracles at the Meadowlands
Jack: Nate secretly loves the Jaguars in this spot, but the Halloween season has him spooked on the Giants. He hates the Giants and cannot see reason when it comes to this team. He could be right about this one. The line smells pungent with Vegas bait. Why is a 5-1 team an underdog against the lowly Jags? So that all the bozos like me can jump on the points only to watch our ticket spontaneously combust before Danny Dimes can say "pick six."
I still love the Giants here. The Jaguars continue to impress in terms of analysis, traditional statistics, and metrics. The problem with this strategy is that everyone playing in these games are human. The Giants just play extremely hard for Brian Daboll. The coaching staff has highlighted Saquon Barkley all season long, limiting the amount of mistakes Daniel Jones can make. And Jones has looked serviceable at times.
If the Jags want to win this game, they have to limit their mistakes and force the Giants to pass the ball. It's becoming apparent to me that the Jaguars are still a year away from executing a game plan strong enough to see a good return on Sunday. Go with the hot team. Pick: Giants +3.5.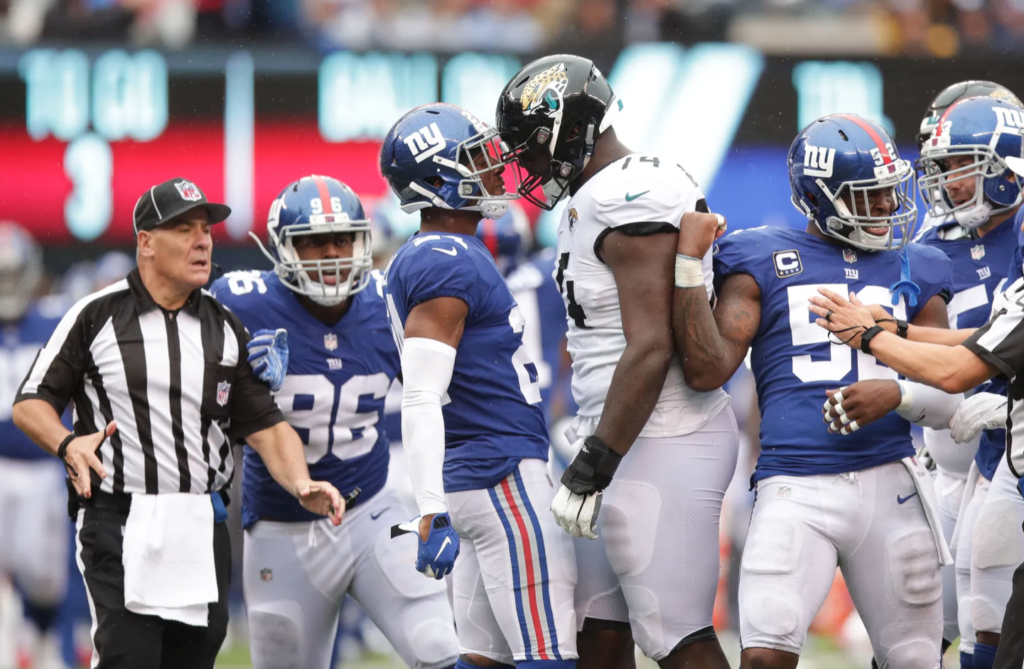 Colts at Titans (-2.5) (o/u 41.5)
Kickoff: Sunday 10/23 1:00 EST on CBS
Nate: I'm starting to change my opinion on the Titans as the season goes on. By this, I mean, they might not be as bad as I was expecting to start the season. 
The Titans actually have a pretty respectable passing game right now, which isn't what we were expecting coming into the season after relying so heavily on Derrick Henry in the past. 
The Colts on the other hand, do nothing well on offense. They are horrible no matter what they are trying to do and their defense is fighting for their lives out there to just try and keep games close enough for a potential surprise score from the Indy offense. 
Vrabel has typically been good off the bye, and I'm still not willing to believe this Colts team is good despite a couple eyebrow-raising wins. 
This may be a trap, but the Titans are just a better team and this number is too tempting. PIck: Titans -2.5
Pacing Wins Unders
Jack: Time for our pace of play weekly talk. Shoutout to FootballOutsiders for keeping us on track with which teams play like snails and which ones speed up the game. The Titans are dead last in pace of play. It takes them forever to run their offense at 30.70 seconds per play.
The Colts run a much faster offense at 26.96 seconds per play, but this is pretty misleading. When the game is within six points, they are first in pace of play (25.75 seconds/play), but they are ahead by seven or more (32.17 seconds/play) or behind by seven or more (28.17 seconds/play) they rank near the bottom.
This tells me that the Colt panic when the game is close, while the Titans just hate playing offense. This is our best metric for point totals.
I think the under here is a safe bet. The Colts can't score. The Titans hate offense. This is an ugly one and I have no clue who wins. Pick: Under Total Points +/- 41.5.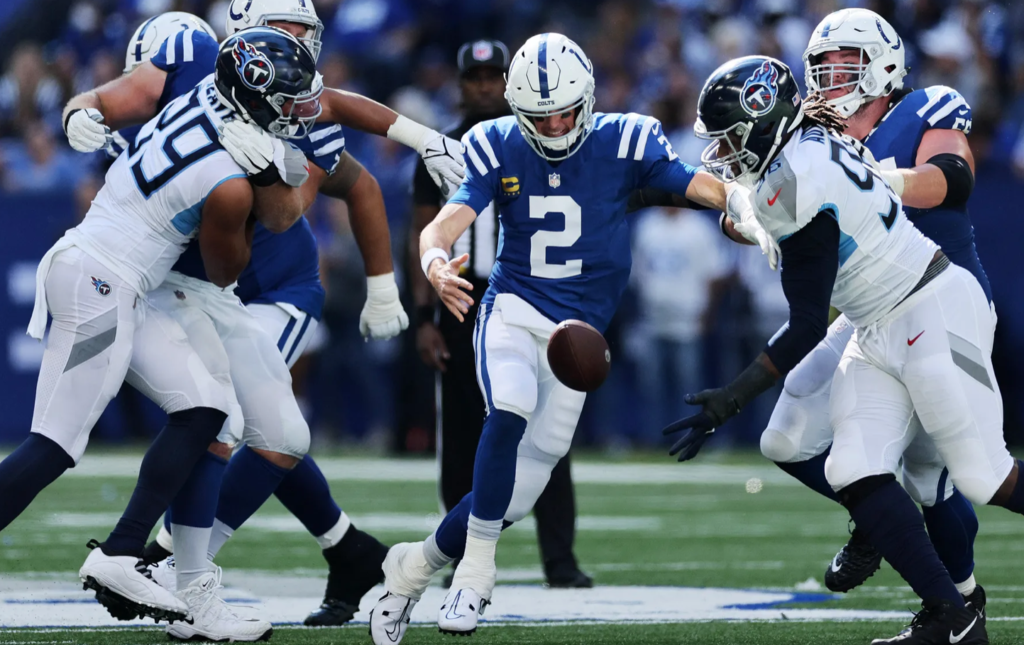 Buccaneers at Panthers (+13, o/u 39.5)
Kickoff: Sunday 10/23 1:00 pm EST on FOX
Nate: I am usually loathe to lay this many points in an NFL game. I am even more reluctant to do so when the big favorite is playing on the road. 
This game is just different. 
The Bucs need to find their mojo fast if they are going to get even remotely close to fulfilling their Super Bowl ambitions. 
Tampa Bay hasn't been as bad as people may think to start the season, and their underlying metrics shouldn't be cause for widespread panic among the TB12 legion. 
The reality is that the Bucs just haven't had great performances from the back or receivers, but typically Tom Brady finds a way to make things work. The defense is good, so they are very close to being good again as a team if they can make the offense go a little more. 
The Panthers started off the season bad, got worse, and now they are in a race to the bottom of the league. They are off-loading any player of value and have an interim coach. I just cannot see a way in which they are competitive here. And I can't imagine that the team will be capable of a gritty performance. They showed a little heart to start the game last week against the Rams, but they still lost by multiple scores. 
This may be the only time this season I recommend this, but take the big favorite. PIck: Bucs -13
Frailty, Thy Name is Carolina
Jack: I'm on the losing end of the Panthers every time I try to handicap this forgettable franchise. Nobody expects them to perform well against a top 5 defense and a pissed off Tom Brady. I'm sure there's a stat somewhere that says Tom Brady is 100-2 after losing to an underdog. 
The Panthers traded away their own offensive weapon. They have no coach. The team is a complete disaster. You can't take the Panthers. 
But does Brady hang 30 on them? Mike Evans has been playing well and the Panthers aren't going to frustrate him. The Panthers never score and Brady throws for four touchdowns. You don't need metrics to know a beatdown when you see one. Pick: Bucs -13.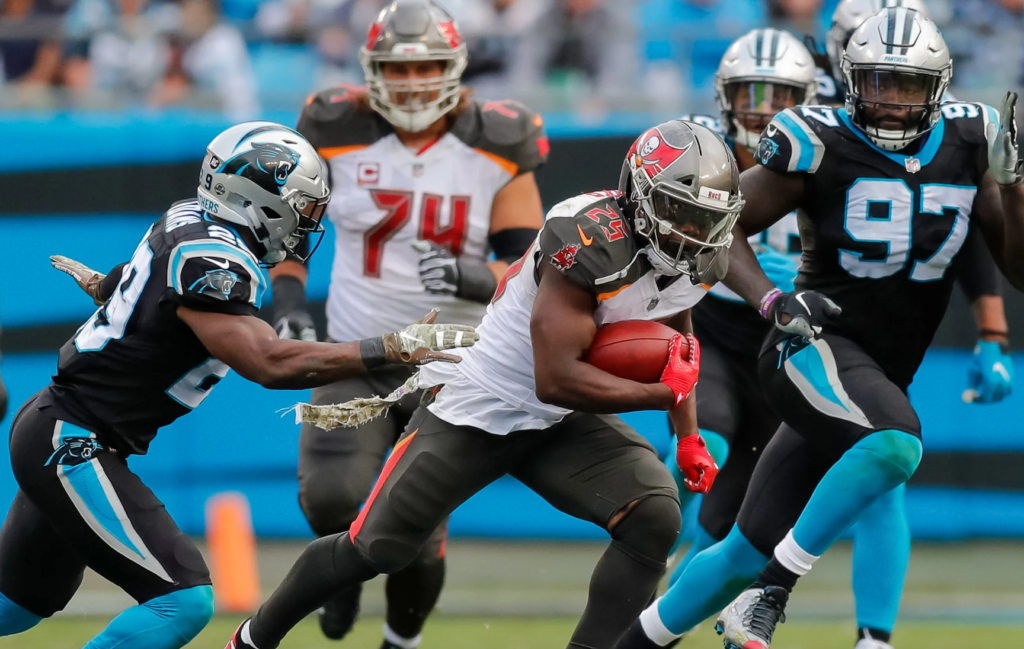 Chiefs at 49ers (+1) (o/u 49)
Kickoff: Sunday 10/23 4:25 pm EST on FOX
Nate: This is one of those fun moments where I got left holding the bag after thinking I was a genius. I went ahead and bet the Chiefs last week before they lost to the Bills. I did this for two reasons: I thought the 49ers could lose and I thought the Chiefs could win last week. The Niners lost, and the line briefly moved to -3 and I congratulated myself on beating the market. Then the McCaffrey trade sent the odds moving the other way. 
I'm not really buying that CMC is worth that much towards the spread. First, he's a running back who is moving into a new offense. Second, Shanahan has had success with a variety of different lesser-known backs who have done well in his unique scheme. 
The Chiefs lost last week to the Bills, but that was always going to be a possibility. Those are the two best teams in the AFC, so there's not a ton to take away from that game. 
The Chiefs still have an elite offense, even without Tyreek Hill (who is an absolute monster in Miami). 
The Niners are still dealing with some injuries that left them vulnerable against the Falcons last week. They still might have some issues, and the Chiefs run a more efficient offense than the Falcons. Call me a sucker, but I have to lay this small number with the Chiefs. Pick: Chiefs -1
Elite Defenses
Jack: Tis the season for defense and the Niners are elite. Our boys at FootballOutsiders give us the best DVOA statistics in the land and the Niners are everywhere on the defensive side.
They're third in DVOA for total defense, seventh in DVOA for the passing game, first in DVOA for the rushing game, and first in unadjusted total VOA. What about the line?
They rank second in adjusted line yards, second in 2nd-level yards, and first in the open field. This defense is among the best in the league and they dominate games. Yes, yes. They lost to the Falcons, but they are returning a bunch of starters this week. Plus, we may see Christain McCaffrey. I love the Niners here. Take them all day. Pick: Niners +1.