NFL Week 18: Godzilla's Best Bets for Saturday's Games
NFL WEEK 18: GODZILLA'S BEST BETS FOR SATURDAY'S GAMES – Check out our new and upgraded website at Godzilla Wins.
You are sure to love our new look and sports odd ticker! It's cool!  Plus register for our no obligation $5,000 sweepstakes giveaway! Second prize: steak knives! On to today's card! 
Chiefs at Vegas +9 
On paper, this looks easy: Chiefs need to win to wrestle away a higher seed or maybe get a bye. Raiders are cooked like a Sunday goose. They're moving past the Derek Carr era, starting an unproven quarterback and looking forward to playing golf tomorrow. 
That's why I love them at home with the points.
First, this a trap game. The books are teasing the public into the laying a measly nine points. That's why it's not 10.
Then you the factor in the Chiefs just never cover. They almost coughed up a hairball to the lowly Broncos last week. The Raiders are at home, this is a division game and why not play hard and knock their hated rival out of the one seed? This one's for you, Bills. 
Pick: Raiders + 9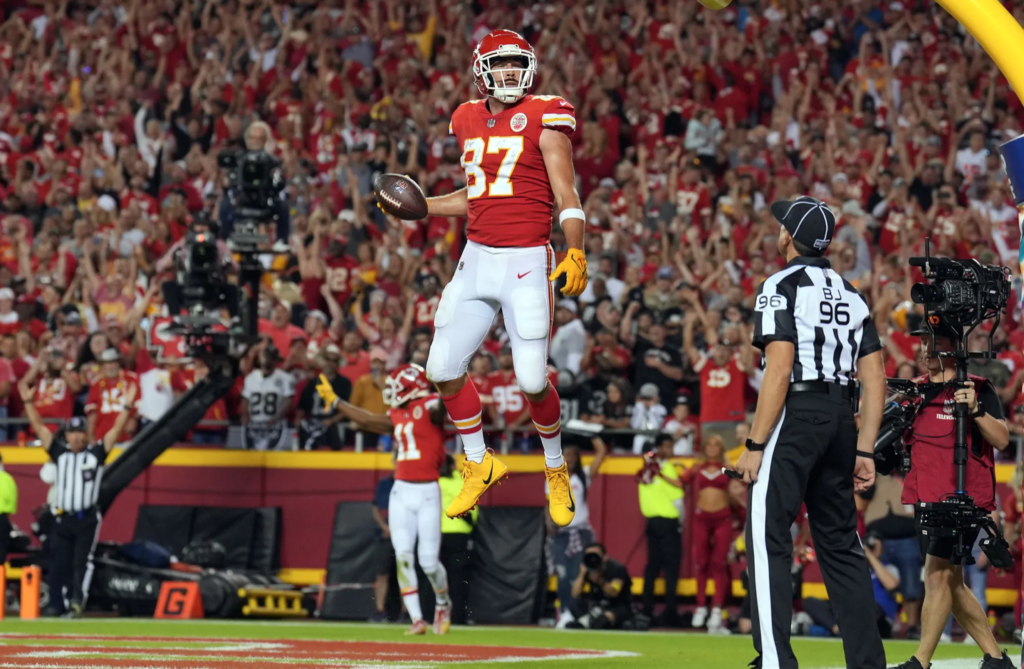 Titans at Jags -6.5 
Well, here we are. After 17 weeks and 16 games, it all comes down to this: win or go home.
The AFC South is on the line. Win, you get a home playoff game. Lose, you pack up your gear, clean out your locker, and plan a cruise. 
Everybody except me and CBS analyst John Breech is betting on Jacksonville. And why not? The Jags are hot, they've won four in a row and they crushed Houston on the road. The Titans are starting  Josh Dobbs, who has one NFL game under his belt. 
Truth be told, Dobbs looked decent last week against Dallas. His numbers were solid, and when you factor in he had to endure three dropped passes for potential first downs, he looked even better. 
This kid might be something. 
A few weeks ago Jacksonville came into Nashville and whitewashed the Titans 36-22. But the game was deceiving. Tennessee played with half a team. They started all rookies in the secondary and had no offensive lineman who didn't start the season on the practice squad. They committed four turnovers in an ugly game.
Tonight is different. The defensive secondary is healthy and two O-line starters are back. 
This game is made for Derek Henry. He'll run the ball 60 times. The Jags run defense? Pitiful. 
Meanwhile offensive coordinator Todd Downing would not let Dobbs run last Thursday night. They wanted to get him passing reps under pressure. This will not be the case tonight. Dobbs had at least another three first downs vs. Dallas if he took off and ran the ball – but chose not to. In a game of this significance, look for Dobbs to use his legs. 
Here's what CBS analyst John Breech had to say about the game:
"Look, the Jaguars are the more talented team in this game, but I have a hard time picking against Tennessee because no one is better than the Titans at winning games they're not supposed to win. In their past 15 games as an underdog of five points or more, the Titans are 11-4 against the spread and 8-7 straight up. … I think Tennessee's game plan is going to be simple here: They're going to give the ball to Derrick Henry 75 times in hopes of controlling the clock, and if they control the clock, that will keep Jacksonville's offense off the field, which should keep this game close. The Titans will be starting a QB (Josh Dobbs) who will have only been on their roster for less than three weeks by the time this game kicks off, which isn't ideal, but I'm picking the Titans anyway. I'm not sure if this qualifies as my boldest pick of the year or my dumbest, but we're about to find out." John Breech, CBS Analy
Good Call, Johnny.
Pick: Titans +6.5 (Best Bet)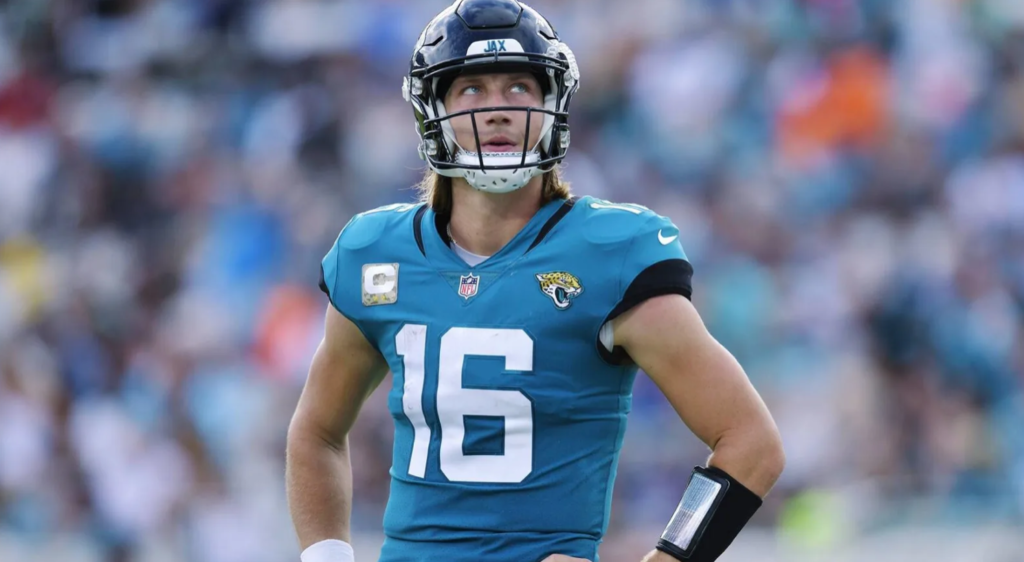 Don't Forget
My go-to for betting is DraftKings Sportsbook—one of America's top-rated Sportsbook apps. And right now, new customers can bet just $5 on any game and get $200 in free bets instantly — WIN OR LOSE!  Plus, EVERYONE can combine multiple bets for a bigger payout with DraftKings SAME GAME PARLAYS!
Download the DraftKings Sportsbook app NOW, use promo code GODZILLA, new customers bet just $5 on any football game and $200 IN FREE BETS INSTANTLY! That's code promo code GODZILLA!