By: John Fredericks, Nate Perry, and Jack Fredericks
Week 1 of the NFL season kicks off tonight with a bevy of sweet, sweet storylines. Will the Rams repeat? Are the Bills the team to beat? Is Josh Allen the GOAT? Is Matt Stafford done with those AT&T commercials? Which defense will show us the goods? We'll have The Godzilla's NFL column up soon, but here's a little taste.
Buffalo Bills at Los Angeles Rams (Rams +2.5), 7:00 PM EST, NFL Network
John Fredericks: Didn't the Rams win the Super Bowl? Who anointed the Bills as this year's media love team? While things could go sideways for L.A. as the season plays out, the Rams will never be as healthy and as ready for a game as they are for this Week 1 opener, at home, unfurling their new championship banner. I like Matthew Stafford in these openers, healthy and ready to go. The Bills are everybody's new dream team. I can't believe I'm getting points, too. Rams +2.5
Nate Perry: Take the Rams plus the points tonight. These teams are basically equally matched and there's no reason the Rams should be dogs at home. Don't buy into all that Bills hype. NFL trends point to a Rams win, as the Super Bowl winer usually wins and covers Week 1 over the past twenty years. I also urge everyone to lay a big piece of your Thursday night pie on Josh Allen rushing over 38.5 yards at -125. The man averages 59 yards on the ground in playoff games. Treat this as playoff game and you'll be buying some new Nikes. Allen will tear it up on the ground. Rams +2.5. Josh Allen rushes over 38.5 yards.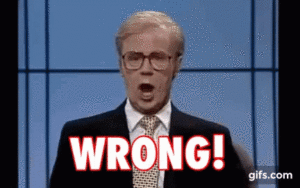 Jack Fredericks: Wrong! Sean McVay might be 5-0 in season openers. The Bills may have laid an egg against the Steelers last year in Week 1. The Rams may have won the Super Bowl. But the Bills mafia travels and the hype is here to stay. Josh Allen tossed a combination of nine touchdowns in his two playoff games last year. He loves a big moment and L.A. is no home field advantage. This game comes down to who can score last and who can score quickly. Give me Allen with 1:15 left and we're wining by 6. Bills -2.5