NCAA Tournament Best Underdogs and Cinderellas
NCAA TOURNAMENT BEST UNDERDOGS AND CINDERELLAS – Every year, March Madness is full of surprises, upsets, and heartbreak. The improbable buzzer-beater from a school the general public has never heard of always seems to take place during this tournament, and that's half the fun of it all. 
Last year, it was Saint Peter's, who stunned Kentucky in another 15-2 upset. They didn't stop there, beating Murray State and then Purdue to get to the Elite Eight before falling to North Carolina just short of a Final Four appearance. 
And let's not forget Florida Gulf Coast and the Dunk City Eagles, who were led by now-USC HC Andy Enfield and stunned Georgetown in another 15-2 matchup on the way to the Sweet 16. This happens more often than you think, so let's examine a few underdogs who could find their way into the Sweet 16 this season. 
Don't forget to click here and read my best bets for the West Region.
#13 Kent State 
Kent State has a first-round matchup with the Indiana Hoosiers, and finding a way to stop Indiana star Trayce Jackson-Davis is not easy. However, Kent State is a trendy Cinderella pick. The Golden Flashes average 76 PPG and can score points easily and often. After all, they put up 93 against Toledo in the MAC title game. 
The MAC schedule wasn't too difficult for them, but they did face all of Charleston, Houston, and Gonzaga in non-conference play and hung around in each of those games despite the losses. Sincere Carry leads the team with 17.6 PPG, so he will have a tall task doing the heavy lifting against Indiana.
But, Kent State has been to the Elite Eight before back in 2002, and maybe they get to the Sweet 16. If they get past the Hoosiers, they would face the winner of Miami-Drake, and that's another matchup that has upset potential. 
Kent State to Reach the Sweet Sixteen (+600)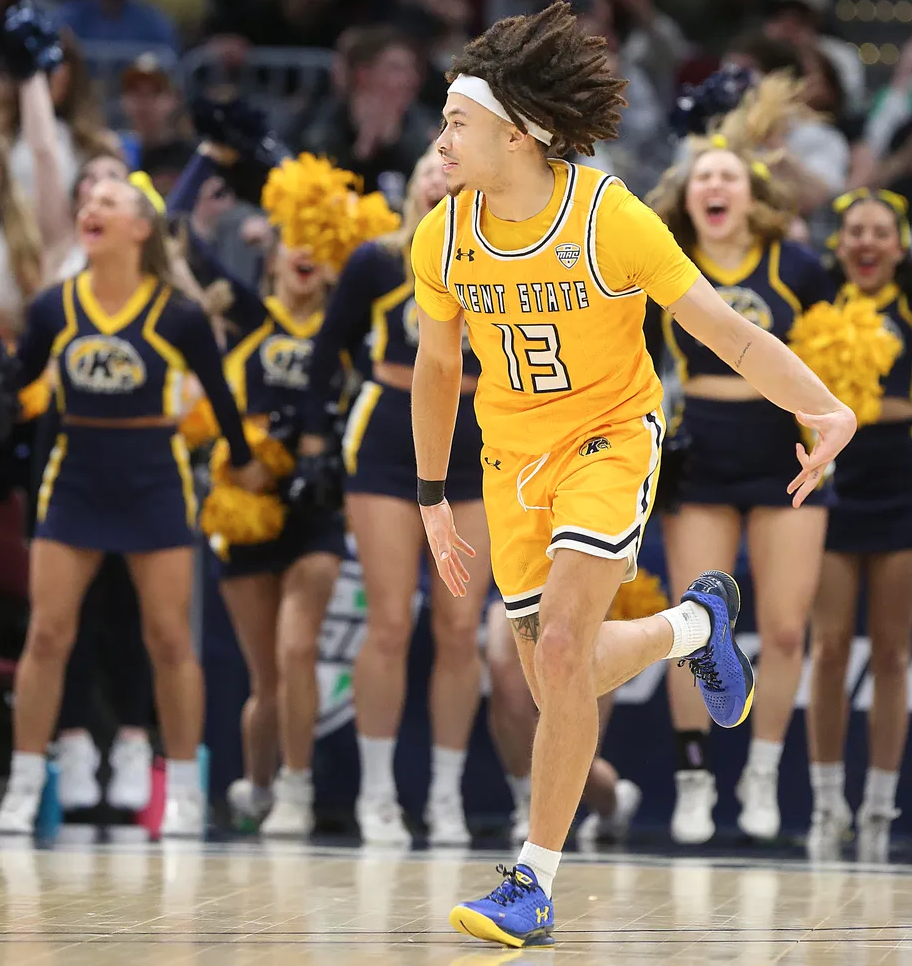 #12 Drake Bulldogs
Drake is one of those teams that is hot at the perfect time. They come into this tournament winning 13 of the last 14 games, including a three-game sweep en route to a Missouri Valley Conference title.
The Bulldogs crushed top-seed Bradley 77-51, in the MVC title game, and they won each of the three tourney games by double digits. 
Drake averages 75.3 PPG and is 32nd in three-point percentage, 23rd in free throw shooting, and 20th in turnovers, all numbers that bode well for them in this tournament.
Sophomore star Tucker DeVries is a menace all around, averaging a team-high 19 PPG with 5.6 rebounds, including a pair of 32-point outings at the start of February. 
Drake has a tough first-round matchup with Miami, but the 5-12 seedings are the more common of the upsets. The Hurricanes also come in with two losses in the last four games, so maybe Drake can catch them at the right time. If the Bulldogs beat Miami, they could play Kent State in a double-digit matchup with the winner going to the Sweet 16. The Midwest Region could get ugly. 
Drake to Reach the Sweet Sixteen (+475)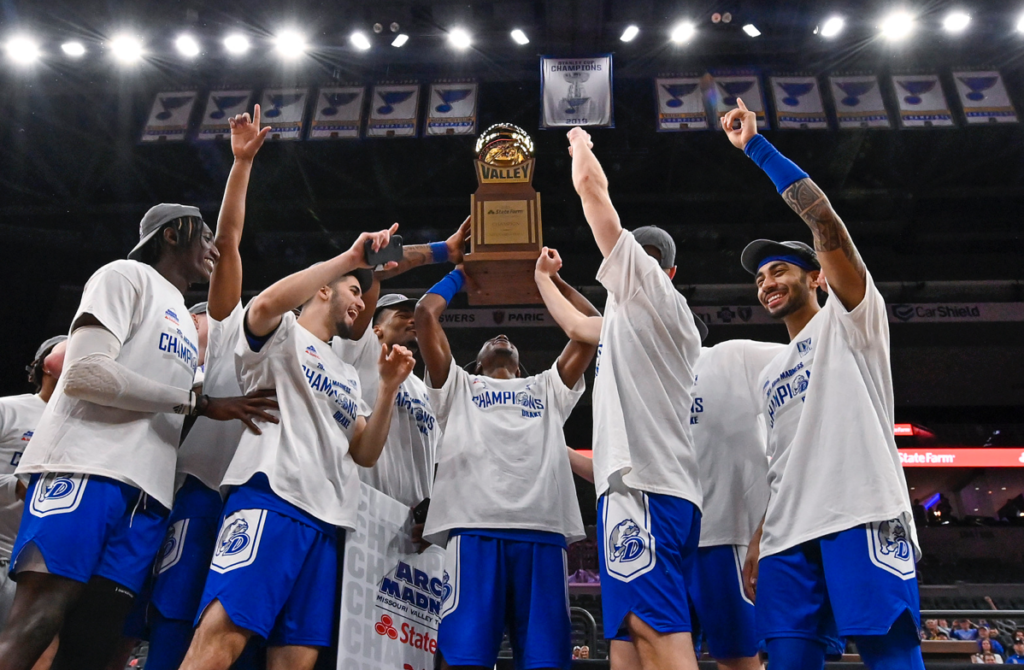 #13 Louisiana Ragin' Cajuns 
The Ragin' Cajuns could rage through the bracket if things go their way. Let's begin with the first-round game against Tennessee. Yes, the Volunteers spent time in the top 10 and they have every right to belong in the Final Four conversation. 
The Vols made the Sweet 16 in 2019. But, they have a recent history of early losses. 
2018: Second-round loss to 11-seed Loyola-Chicago 

2021: First-round loss to 12-seed Oregon State 

2022: Second-round loss to 11-seed Michigan 
Also, the Vols are just 5-7 since February and lost by 13 to 16-16 Florida, not to mention losing starting point guard Zakai Zeigler for the season. 
Now, on to Louisiana. The Ragin' Cajuns are all sorts of fun. They average 78 PPG and are in the top-25 in field goal percentage and three-point percentage, so there is no shortage of offense here. They finished the season with a 26-7 record and five straight wins, although they got a huge favor by avoiding top-seed Southern Miss in the Sun Belt Conference Tournament. 
Junior forward Jordan Brown is tough to stop, and he leads the team with 19.4 PPG and 8.7 rebounds, including six double-doubles in the last 10 games and a 26-point and 20-rebound performance against Marshall at the start of February. 
Truth be told, I am all for Louisiana topping Tennessee, although the second round could get tricky if Duke gets by Oral Roberts. Nonetheless, the Ragin' Cajuns are the exact type of team that has the talent to make a run. 
Louisiana-Lafayette to Reach the Sweet Sixteen (+1200)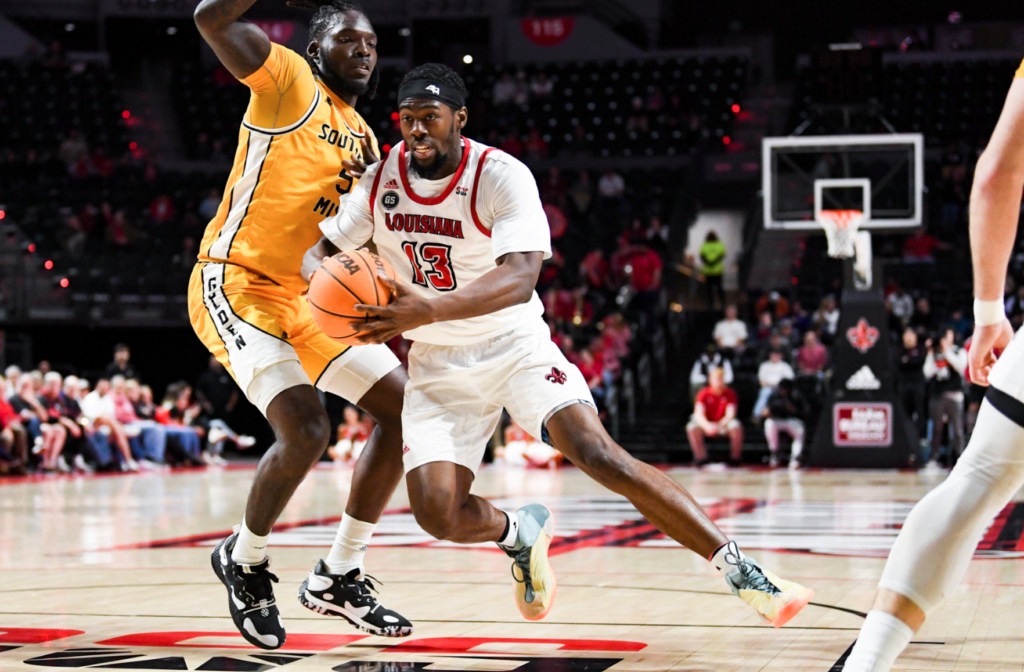 #14 Kennesaw State 
Do you want a team that can be this year's Saint Peter's? Look no further than the Kennesaw State Owls. What head coach Amir Abdur-Rahim has done in just a few seasons is historic. 
The Owls finished 1-28 in 2019-2020, improved to five wins the next year, and 13 the year after. This season, the Owls went 26-8 and won the Atlantic Sun Tournament to get an automatic bid. The historic rise of Kennesaw State is unbelievable, and now they are dancing against a tough Xavier team. 
The Owls score 75.3 PPG and they shoot 36.8 percent from downtown, good for 50th in the nation. The stats aren't entirely eye-popping by any means, but sometimes that doesn't matter in March. 
Since January 1, the Owls have gone 17-3, including five straight wins to walk into the field of 68. With Cinderella stories, it's all about believing. Last year, Saint Peter's believed and made a stunning run to the Elite Eight. This year, the Owls believe more than ever behind a masterful program turnaround and the first-ever NAA appearance in school history. 
Xavier is a talented team, obviously, but let's not forget they lost to 10-win DePaul and 14-win Butler earlier in the season. If Kennesaw State comes out with the energy that you expect from a program playing in its first tourney appearance, a Sweet 16 trip isn't out of the picture by any means. 
Kennesaw State to Reach the Sweet Sixteen (+2200)
All odds courtesy of DraftKings as of March 14, 2023.