NCAA Tournament Best Bets for Round Two – East Region
NCAA TOURNAMENT BEST BETS FOR ROUND TWO – EAST REGION – The first round of the 2023 NCAA tournament has to go down as one of the craziest in history.
The 12-over-5 upset failed to materialize anywhere on the bracket, but a No. 16 took down a No. 1 for the second time in history and a No. 15 advanced for the third straight year.
With Purdue gone, the East Region has opened up in a big way. Either Florida Atlantic or Fairleigh Dickinson will make the Sweet 16, while the rest of the teams in New York could all be blue-bloods.
Between Duke, Tennessee, Kentucky, Kansas State, Michigan State and Marquette, there are no teams outside the Power 6 outside of the FDU-FAU matchup in the East.
Here's a look at some of the best plays on the board for round 2. 
Best Spread Play: Florida Atlantic (-14.5) vs. Fairleigh Dickinson
Tipoff 7:45 p.m., March 19, Nationwide Arena, Columbus, Ohio, truTV
When the big upset occurs, it usually follows with a crash two days later. And that's likely to be the case here for a few reasons. First, Fairleigh Dickinson was a uniquely bad matchup for Purdue. The Boilermakers came into this tournament as Zach Edey and little else. When the Boiler guards made shots, everything worked. When they didn't, it was either Edey saved the day or Purdue got beat.
The Owls have a center in Vladislav Goldin, but they're guard-oriented with Johnell Davis and Alijah Martin doing the bulk of the scoring.
Second, Florida Atlantic isn't lacking for confidence like Purdue's guards were. The Owls have been racking up wins without earning respect in Conference USA. They're the kind of 8-9 seed that's tough to play, a disrespected mid-major that's looking to change opinions.
Third, Purdue was a team that turned the ball over under pressure and didn't create fast breaks. Neither of those are true with FAU. The Owls will have no problem playing at the Knights' pace.
Finally, Fairleigh Dickinson's been hearing about the upset for 48 hours. It's no easy task to brush that aside and prepare to face another very talented team, especially one that's a totally different matchup.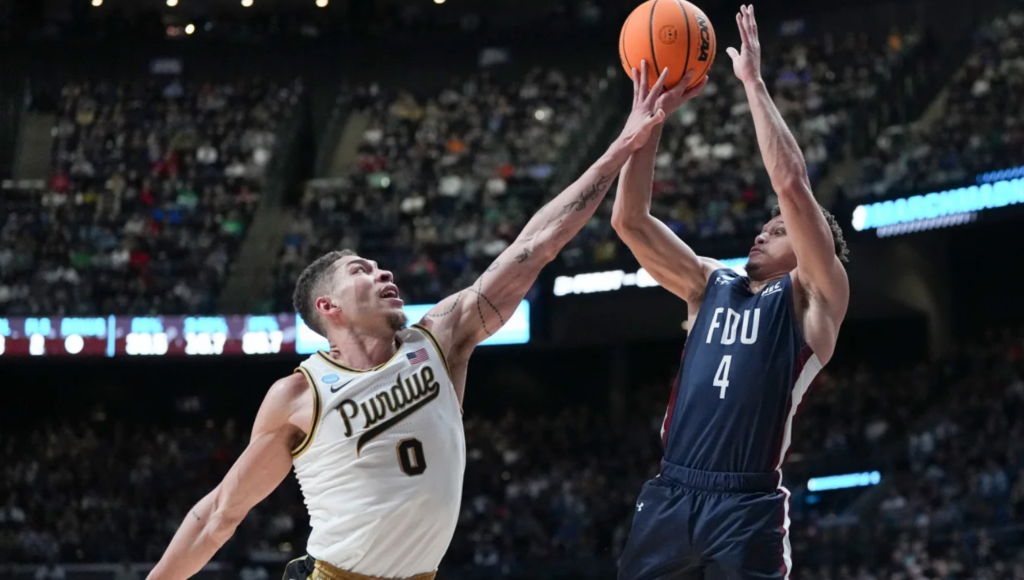 Best Total Play: Michigan State vs. Marquette (Over 140.5)
Tipoff 5:15 p.m., March 19, Nationwide Arena, Columbus, Ohio, CBS
Michigan State takes care of the basketball, but Marquette will force the Spartans to make faster decisions than they prefer. That means one of two things: points off steals for the Golden Eagles or more jump shots than usual for the Spartans. Either of those are likely to lead to a fair amount of points.
That's because Marquette has evolved into a fast-paced offense, and Michigan State will have to score to keep up. The Golden Eagles aren't quite at the level of Shaka Smart's days with VCU, but they also aren't the dull Texas teams of his times in Austin.
Marquette constantly moves the ball around and looks for good shots, and Michigan State gives up a lot of possessions. As long as the Spartans do their part and hit some shots, this total should be in play.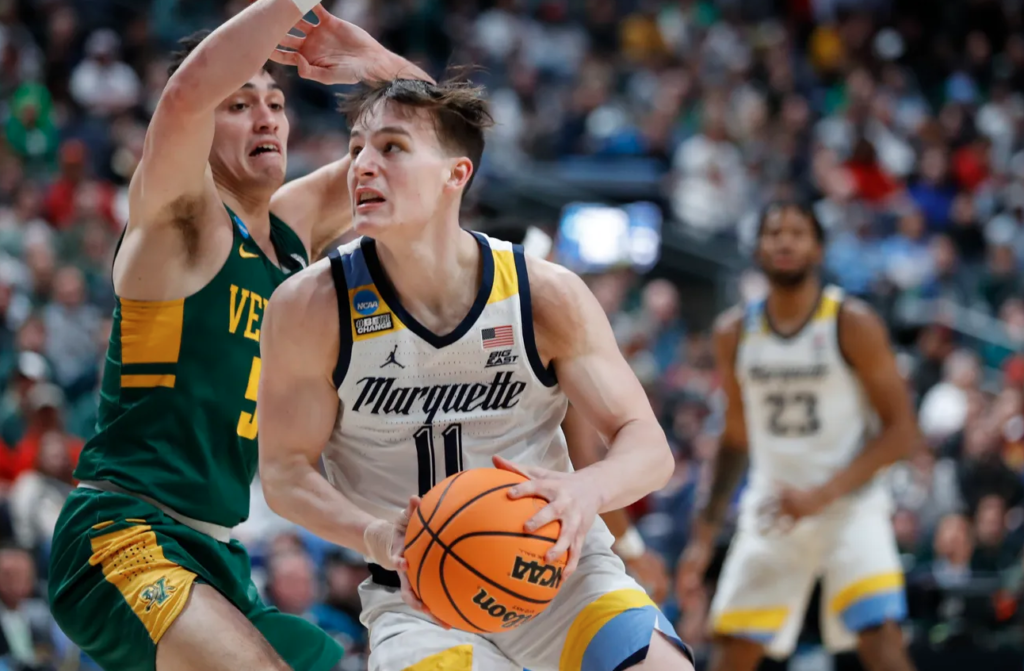 Best Team Total Play: Baylor TTU (73.5) vs. Creighton
Tip 7:10 p.m., March 19, Ball Arena, Denver, TBS
Baylor isn't a team that puts up huge numbers. The Bears have played under this number in four of their past seven games, and in two of the exceptions, they beat it by one point.
On top of that, Baylor's likely to have a hard time with Creighton's defense unless it gets hot from outside. The Bluejays play excellent defense inside of 22 feet, so Baylor's going to have to be patient and look for 3-pointers to win this game.
The Bears are great 3-point shooters, but they play a deliberate style that forces them to use most of the shot clock. That doesn't lend itself well to an over unless the Bears are hitting around 50% from behind the arc.
If Creighton can play even decent defense on the perimeter, it should keep Baylor in the low 70s.
Dan's Picks

Florida Atlantic -14.5

Michigan State-Marquette Over 140.5

Baylor TTU 73.5