NCAA Tournament Best Bets for Round One – East Region
NCAA TOURNAMENT BEST BETS FOR ROUND ONE – EAST REGION – With the NCAA tournament just two days away, it's time to find some value out of the Thursday and Friday matchups. The East Regional features three conference tournament champions as well as a few underseeded small-conference schools, making for an intriguing set of eight games.
Whether it's a spread, a total, a team total or a moneyline play, we've got plenty of options out of the East. You can check out our best plays for the West Region here. Here are a few of the best plays on the board for the East. 
Best Spread Play: Oral Roberts (+6.5) vs. Duke
Tipoff: 7 p.m., March 16, Amway Center, Orlando, Fla., CBS
Oral Roberts makes a dangerous No. 12 seed. The Golden Eagles can shoot it very well and have an experienced playmaker in Max Abmas. Duke's defense tends to force opponents into shots they don't want, but Oral Roberts has done this before and knows how to find good looks.
They also don't turn the ball over much at all, holding the lowest turnover percentage in the nation. The Golden Eagles also haven't lost since Jan. 9 at New Mexico, and that's their only loss to a team that didn't qualify for the field. Since then, they've won 17 games and they're 30-4 on the season.
Questions exist about the Golden Eagles' schedule, but Duke hasn't played much of a schedule lately either. The Blue Devils also haven't done much of anything outside of their home state, and they're not blessed with bench experience in Jon Scheyer's first year. Oral Roberts might not pull the upset, but 6.5 points looks like too much.
This game likely comes down to the final play.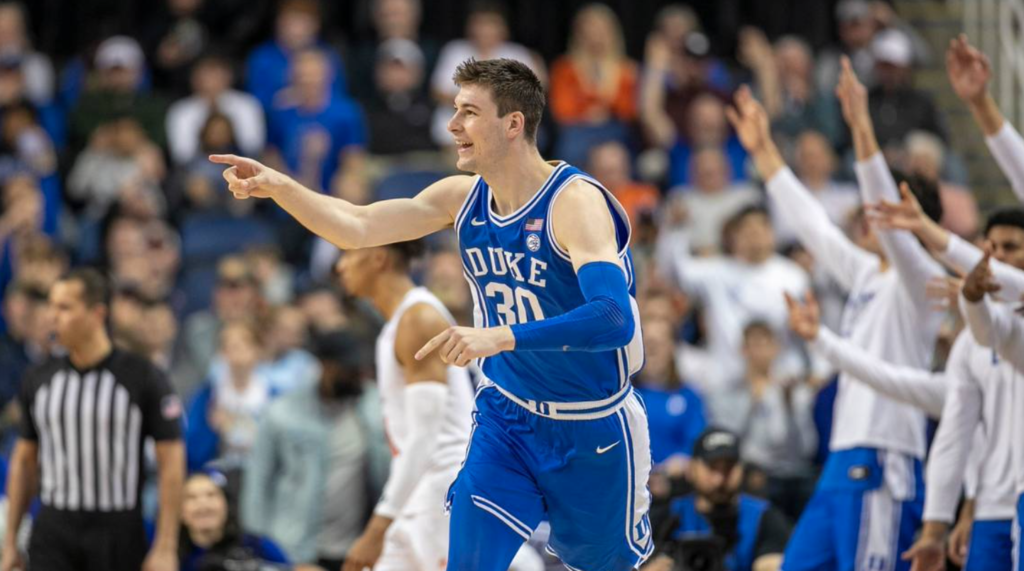 Best Total Play: Providence vs. Kentucky (Over 145.5)
Tipoff: 7 p.m., March 17, Greensboro Coliseum, Greensboro, N.C., CBS
These teams are offensive-minded squads. Both rank in the top 20 in offensive efficiency, and both excel at getting off shots. On top of that, neither team ranks highly on the defensive end.
So why is this total set where it is? Because neither team plays all that fast on defense. Both teams play at a middling pace, which the public reads as an average number of possessions. But when you don't turn the ball over much and you're strong on second-chance points, which both teams are, you don't have to play fast to put up points. 
Providence regularly allows teams to reach the high 70s or even the 80s, and Kentucky isn't much better on defense. Throw in that Oscar Tshiebwe dominates inside for the Wildcats and Bryce Hopkins and Ed Crosswell do the same for the Friars, and both sides should score plenty.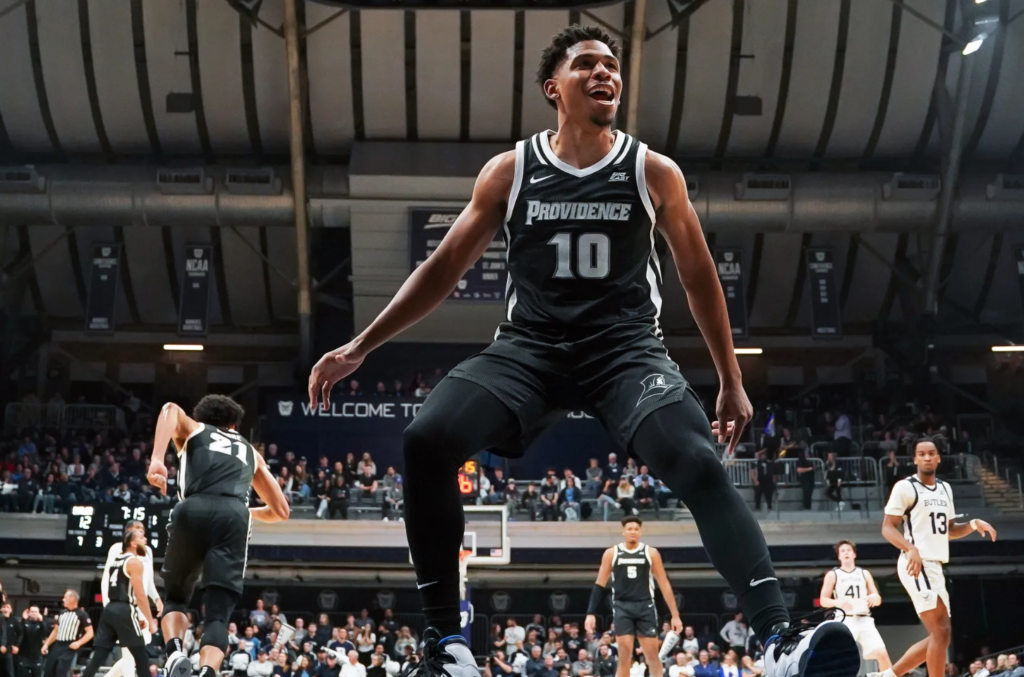 Best Moneyline Play: USC (+110) vs. Michigan State
Tipoff: 12:15 p.m., March 17, Nationwide Arena, Columbus, Ohio, CBS
Michigan State did not finish the season well. The Spartans went from 12-4 to 19-12 and didn't put up much of a fight against Ohio State in the Big Ten tournament. Betting against Tom Izzo in March is never easy, but this Spartan team just doesn't look like one of his better squads.
USC appears to have more of a ceiling. The Trojans own a win over UCLA and have won five of seven, only losing to tournament-caliber Arizona and Arizona State. The Trojans also play tenacious defense, ranking sixth in the nation in opposing field goal percentage. The one worry here is that USC's 3-point defense is a weak spot, and Michigan State can get hot from 3 rather quickly. But if the Spartans start missing, USC will come out ahead.
Tyson Walker, Joey Hauser and Jaden Akins have established themselves as accurate shooters, but deep shots are never an exact science. USC's more of a defense-dependent team, and defense tends to carry the day in March, making this solid value to back the Trojans.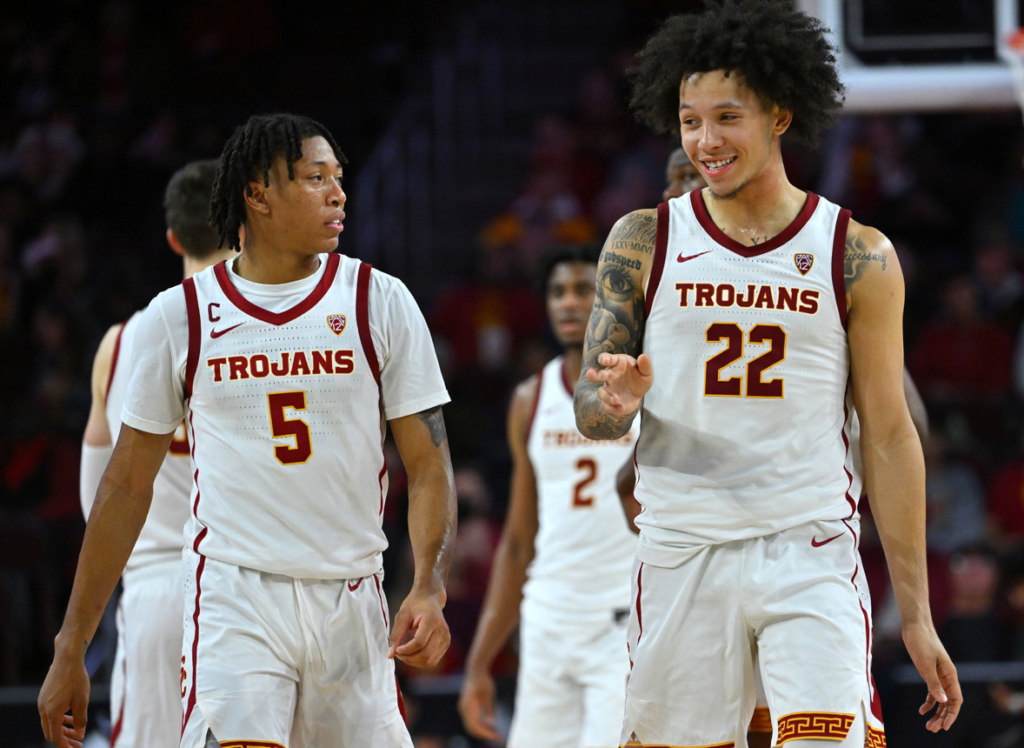 Best Team Total Play: Kansas State TTO (73.5) vs. Montana State
Tipoff: 9:30 p.m., March 17, Greensboro Coliseum, Greensboro, N.C., CBS
Montana State hasn't seen many teams that force the pace like Kansas State. The Wildcats love to run and love to force teams into mistakes. Montana State makes plenty of them, ranking third from bottom in getting off shots.
The Bobcats succeed by getting to the free throw line and making shots when they get them off. But Kansas State should convert a fair amount of mistakes into points, and that lends well to a team total over.
Montana State's strengths can also help cash this. If the Bobcats are scoring with the clock stopped, that's more time for K-State to score. The Wildcats also excel at getting to the line, so if the whistles are out early, foul shots should push both teams to put up points. 
Dan's Picks

Oral Roberts +6.5

Kentucky-Providence Over 145.5

USC ML (+110)

Kansas State TTO 73.5