The Good(er) Games
Your team of crack(ed) analysts is back to break down some of the higher profile games on Saturday. For the first time in history, you will not have to fire up ESPN+ or suffer through a breakdown of that Big Ten game you really don't want to watch. This is just the good stuff, or as good as we can get as the season winds down before Rivalry Week to close out what has been a hellishly long and challenging college football season for the crew. 
The Standings
| | | | | |
| --- | --- | --- | --- | --- |
| Thru Week 11 Records | Wins | Losses | Push | Winning % |
| Nate | 33 | 38 | 2 | 45% |
| Jack | 32 | 38 | 0 | 46% |
All odds courtesy of DraftKings, as of 11/19
#1 Georgia at Kentucky (+22.5, o/u 48)
Kickoff: Saturday 11/19 3:30 EST, CBS
Nate: I already know that Jack is going to complain about picking games with massive points spreads, but that's just the nature of this week, so he's going to have to live with it. I'm trying to give the readers what they want and preview games that are actually televised and meaningful, so this is just what we're dealing with. Sorry, Jack. 
As always, you can read Brian Butcher's frenetic preview here, but we're going to cook up some takes of our own here. 
Kentucky is reeling after an atrocious loss to Vanderbilt last week and now they get the pleasure of facing a red hot Georgia team that seems to do everything well. After getting off to a 4-0 start that had Kentucky fans thinking they weren't just a basketball school anymore, they've gone 2-4. What we've seen recently suggests that Kentucky is still just a basketball school. 
Georgia, on the other hand, is hotter than a brushfire. They are 10-0 and every aspect of this team is good, if not great. This team is just stout. 
The reason for Kentucky's woes can mostly be placed on their NFL prospect quarterback, Will Levis. To be generous, he has not been playing well, passing for just over 100 yards, 0 TDs, and 1 INT against a terrible Vanderbilt defense. 
That being said, Kentucky looks like the right side if you want to play it, but it will be torture praying for that backdoor cover. Really, this looks a lot like a pretty low-scoring game. I don't see how Kentucky manages to put many points up against this elite Bulldog defense. Additionally, both of these teams play at an extremely slow pace with UK operating at one of the slowest rates in the country. Don't torture yourself by taking the underdog here. Just take the under and hope Georgia doesn't start running the score up for no reason. 
Pick: Under 48
Jack: Leave it to Nate to write 400 words about an under play. If Nate was on the Titanic, he would have taken the under that the boat would have sunk before making it out of the harbor. He's a pessimist.
That's why I'm here to play the Jekyll to Nate's Doctor Hyde. The Monster to his Victor Frankentein. I actually don't really know what these metaphors have to do with the Georgia game, but I'm leaving them in there because they're funny. 
I've seen Kentucky play. They were a promising team that I picked to challenge for the throne in the SEC East, but they faltered late in the season after a crushing defeat to Ole Miss and have stuttered their way to a 3-4 conference record. They are a middling team with a quarterback who has underperformed in big games so far this season. 
Meanwhile, UGA has a top 5 offense, a top 5 defense, a top 5 mascot, top 5 utilities, top 5 motels, and top 5 music venues. They're a top 5 team and they're going to roll today. 
The only reason to be skeptical of this massive line is that it's late in the season and the Dawgs don't need anymore resume builders. That's not convincing enough for me to take the points. Don't overthink this. 
Pick: Dawgs -22.5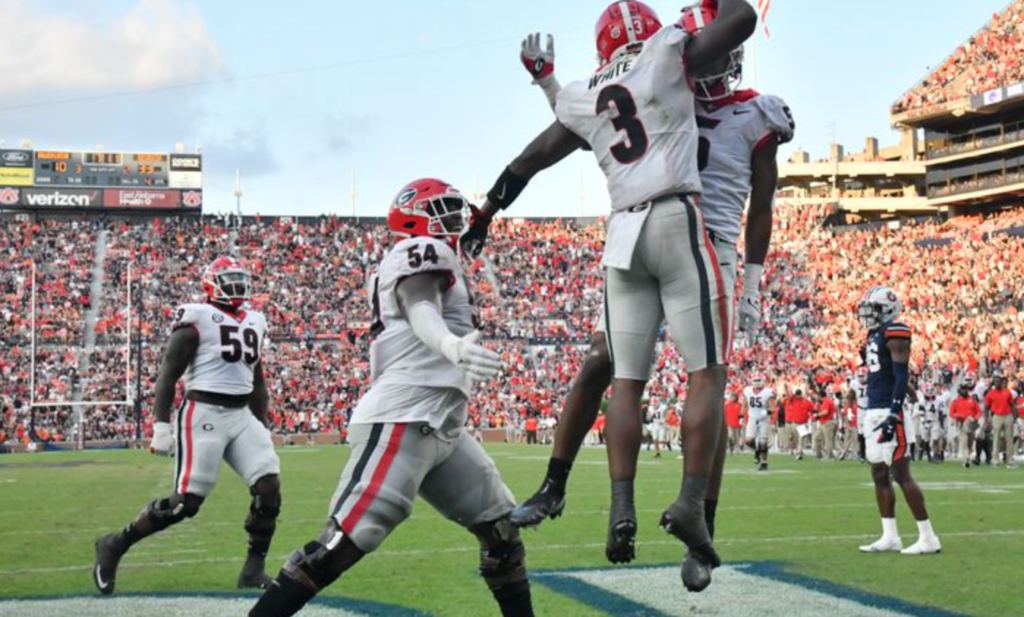 #4 TCU at Baylor (+2.5, o/u 57)
Saturday 11/19 12:00 EST, FOX
Nate: Just so we're clear, I'm going to be doing that thing I do where I'm a little gun shy about picking a side, so there's gonna be a lot of total takes. And, this is another look at a total here. 
There's a reason for this method in my extreme madness. Mostly, it's just that these lines are really sharp. After they've been out for five days getting banged out by amateurs and pros, there sometimes just isn't a ton of value on the most popular bets for bettors of all kinds. 
Most of the gambling experts around the internet are touting the Bears here to knock TCU out of the CFP picture, and I'm inclined to agree with them, but TCU just keeps winning and surprising people. 
TCU had a little bit of an outlier defensively when they dominated Texas and shut them out in the first half on the way to limiting them to 10 points for the game. Do not be fooled by that result, this is a team that has had some struggles this season on defense and has been involved in a number of high-scoring shootouts. In the four games prior to last week, every game would have exceeded this total of 57, so it's clear that last week wasn't a trend so much as a weird game.
Baylor has had its own issues on defense and that unit looked lost for most of the game last week against K-State, so this is a game that I think should be more in line with how these teams have played throughout the season, not just last week where Baylor only managed 3 points in a loss and TCU squeaked by after scoring only 17.
Pray for points. 
Pick: Over 57. Jack talked me into it. Put me down for Baylor +2.5, as well
Jack: Much to the chagrin of my bank account, I've been fading TCU all year. They've cost me some solid dough and any smart man would move off my position and lay the 2.5 against a weak Baylor team. 
Oh well. 
Nate is right in that this line is way too sharp. TCU's defense overperformed in their win (and cover) against the Quinn Ewers machine at Texas. Meanwhile, Baylor lost its third game of the season in an embarrassing blowout to Kansas State. 
What Vegas knows is that the TCU defense struggles to stop the run or create much pressure. When TCU can't create pressure, the D is liable to give up a litany of explosive plays. Baylor has a strong run game that should set up the pass well as the Horned Frogs struggle to adjust to the offensive scheme.
TCU has covered in their last four games, so there's an argument that the undefeated Horned Frogs are simply a much better team in all facets of the game and will win easily. That defense though. I can't trust them 
Pick: Baylor +2.5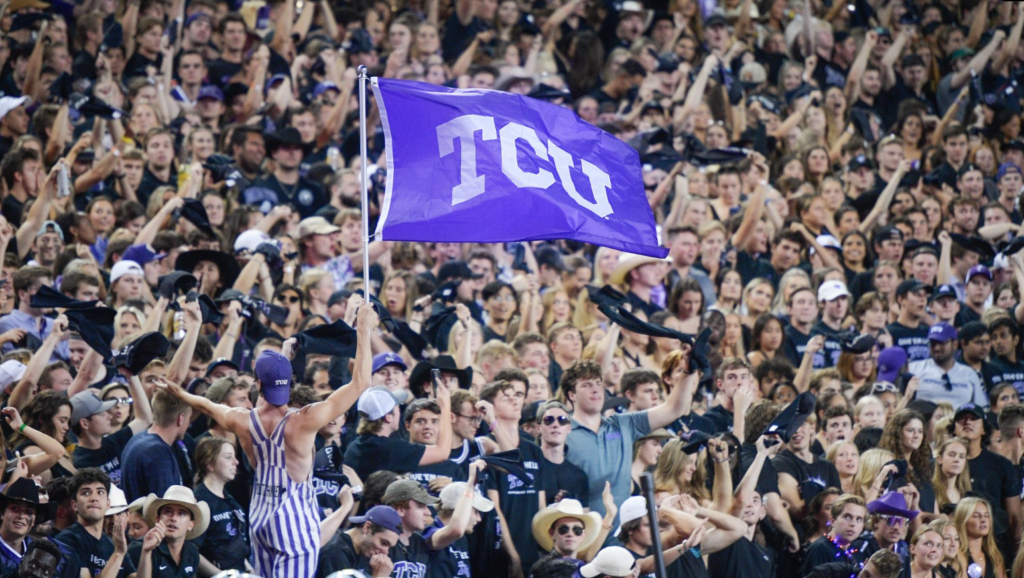 UAB at #6 LSU (-15, o/u 50.5)
Saturday 11/19 9:00 EST, ESPN2
Nate: This is what you're probably waiting for as you've been reading this calling me a coward for not picking a side. Here it is. I'm ready to be hurt again. 
UAB presents a weird matchup against an LSU team that not only needs to win out to have a shot at sneaking into the CFP, but they probably need to blow out UAB in the process because, like we've been saying, style points matter right now for teams on the fringe of the CFP projections. 
The problem for LSU is that UAB isn't a team they want to be playing right now under those circumstances. UAB runs a pretty solid offense that doesn't make a ton of mistakes and relies heavily on running the ball with DeWayne McBride. When that man has the ball in his hands, he averages 6.9 yards per carry. I'll say it again, 6.9 yards. 
In many ways, the Blazers are the type of team that is content to run the ball, limit possessions and lean on their outstanding pass defense to get the job done. They are far from sexy as a team, but they've also battled some quarterback injuries that influence their pedestrian record. Their starter, Dylan Hopkins, looks set to return, which should provide a boost.
LSU is a team that struggles to stop the run, and they'll struggle to get much going in the passing game here. In a slow grind of a game, I don't see how LSU covers two TDs. I'm rolling with the 'dog here.
Pick: UAB +15
Jack: Brian Kelly is the X factor here. Since 2018, Kelly's record as a favorite against the spread is 28-17-1. He's a veteran winner who knows that he needs to impress the College Football Playoff Committee in order to stay in consideration for a top 4 spot, especially if they wind up losing the UGA in the SEC Championship. Kelly can pour it on and, if he gets ahead, I don't see how UAB keeps up. 
Nate is right in that UAB is a solid run team that can control the clock. How does that stack up against a nasty front 7 for LSU? Not so good. Look for LSU to steamroll the Dragons in a primetime game for their playoff resume. I'm laying points today, baby!
Pick: LSU -14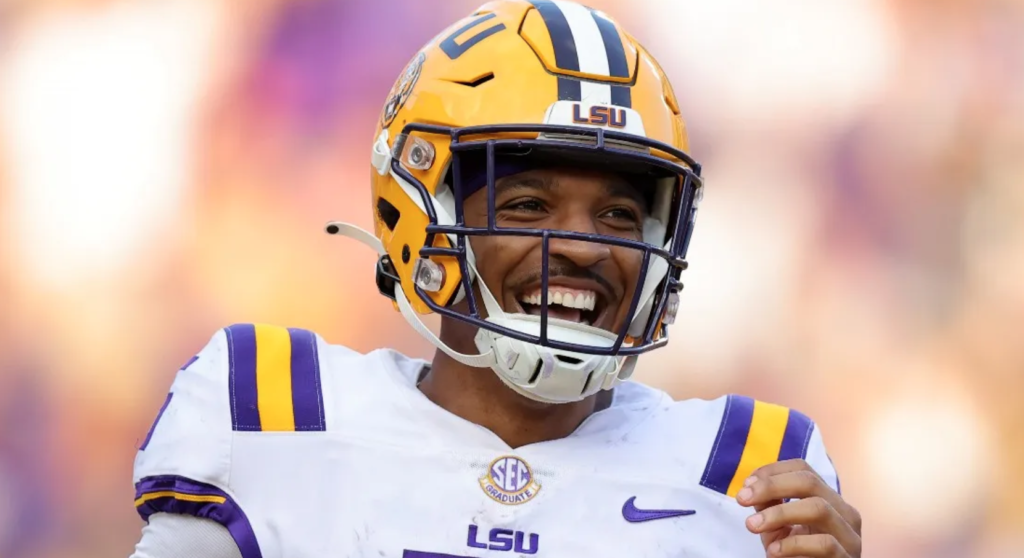 Miami (FL) at #9 Clemson (-19, o/u 48)
Kickoff: Saturday 11/19 3:30 EST, ESPN
Nate: I'm back on my nonsense here. This total just feels too low. 
Miami has really struggled to prevent the big play with their secondary this year, and while the Tigers haven't been the most explosive team in that respect, D.J. Uiagalelei can move the football and should be able to gash them for some big plays. 
Clemson isn't bringing the vaunted defense to the field this year, as they have in years past when they've made it to the CFP, and Miami should be able to move the ball on the ground, if nothing else. PFF grades them out as a top-25 rushing unit, so even though the offense has at times looked horrible, the run game has been sneaky solid. 
Ultimately, this feels like a game where Miami could get down early and be forced into playing a shootout. Clemson will get their points here, of that I'm confident. We just need a little bit of help from Miami. Here's to hoping.
Pick: Over 48
Jack: I love Nate's over play here, because the Clemson defense is incredibly average and Miam's defense has a problem stopping the explosive play. That is a recipe for a high scoring match up that ends in a last-man-who-has-the-ball could win kind of game. 
There are some other things to like about this game as well. Clemson's defense might be average, but the Hurricanes have been an unmitigated mess on the offensive side of the ball. Tyler Van Dyke has been middling at best and their backup, Jacurri Brown, hasn't been much better. The Hurricanes can't win this game without a quarterback and, despite the average numbers from both the Clemson offense and defense, I struggle to see how Miami keeps this close. 
Clemson is looking for style points and they may get some at home here in a tricky spot for the Canes. I don't fear laying the points. Tigers roll. 
Pick: Clemson -19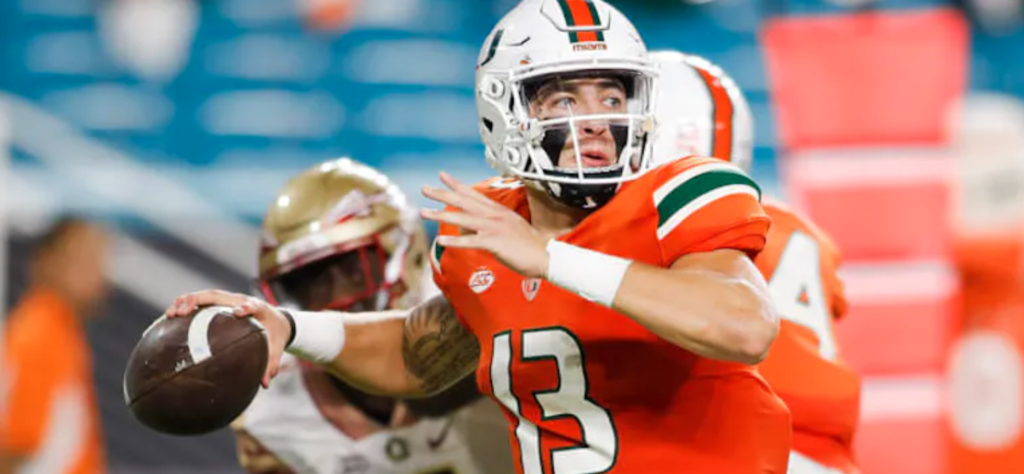 #10 Utah at #12 Oregon (+2, o/u 60.5)
Saturday 11/19 10:30 EST, ESPN
Jack: The Oregon Ducks enter this game with their quasi-star, journeyman QB, Bo Nix, aka Backyard Bo, aka Bo Picks listed as questionable. He suffered a knee injury last week and is likely to be limited in what he can do in this game. The Ducks have been rolling through the PAC-12 with Nix at the helm, but they face a tall task against the stingiest defense west of the Rockies. 
I'm going to play the under here and pray Utah can come up with some big stops. 60.5 points is too many for a hobbled Oregon QB and a really tough Utah defense. Root for a lot of turnovers. 
Pick: Under Total Points +/- 60.5
Nate: I like the Utes this week.
I'm not sold on Oregon mostly due to their defensive woes. Utah has run the ball very well this season, and their passing game is good enough to get some points here.
Bo Nix has been good for Oregon after a pretty average career at Auburn, but he's injured which makes this game a huge question mark. 
Though these teams are both ranked pretty high, it's looking like the Pac12 has done what they usually do which is cannibalize each other during the regular season to ensure that nobody in the conference gets to enjoy a CFP berth. 
Utah beats an Oregon team here that isn't as good as their record indicates.
Pick: Utah -2
Our defense was awesome against Arizona, forcing 6 fumbles – recovering 4 of them! 😤😤😤#SloMoSunday pic.twitter.com/CjTB5ALI3T

— Utah Athletics (@utahathletics) November 6, 2022
Georgia Institute of Technology at #13 UNC (-21, o/u 63)
Kickoff: Saturday 11/19 5:30 EST, ESPN2
Jack: Nate loves the Tar Heels because Drake Maye & Co. are a high scoring, ultra efficient offense. They score a ton of points against the lackluster ACC and, despite a few disappointing games, have been competitive throughout the season. They are tenth in the nation in points per game at 38.3. Georgia Tech ranks 90th in opponent points per game, averaging 30 on Saturdays. 
The Georgia Tech offense can be explosive, but they are going with their third string QB after a few injuries. They have some playmakers who can run the ball, but the defense is so bad that they are often forced to abandon a balanced running attack in favor of a pass-heavy scheme in order to play catch up. Life of a Yellow Jack is not good. 
The Tar Heels haven't seen much life on defense either. This Tar Heels unit averages 32.1 opponent points per game. That ranks 107th in the country. Between these two anemic defenses and a turbo-charged Tar Heels offense led by a future NFL QB, I'm targeting the over here. Vegas would have to set this at 80 for me to move off my position. 
Pick: Over Total Points +/- 63
Nate: I didn't think I'd be here saying this, and anyone who reads this knows I don't usually lay big point spreads, but I like the Tar Heels here.
UNC is just miles better than Georgia Tech, especially on offense. Really, the only thing Georgia Tech does remotely well is force opponents into making turnovers, but UNC QB Drake Maye is playing out of his mind with an 11:1 TD to INT ratio. I can't see how the Yellowjackets can force enough turnovers to be competitive.
This feels like a blowout all the way, and Georgia Tech doesn't have the weapons to exploit a vulnerable UNC defense.
Pick: UNC -21