John Fredericks: Best MLB Moneyline Wagers for Memorial Day Weekend
JOHN FREDERICKS: BEST MLB MONEYLINE WAGERS FOR MEMORIAL DAY WEEKEND – Bombs Away! We ran the table yesterday at 4-0! 🔥⚾️! That puts us at 109-77 on the season and up plus+$875! A very nice pot of winnings after picking 186 games! We are on a roll!
2023 MLB Godzilla Season Stats
109-77
+$875
  *Based on all wagers at $100 per game at money or run line odds as specified in DraftKings. Note: If the moneyline is -$150, we are laying $150 to win $100, etc.  If we take +$130 and we win, we win $130 for our $100.


May 29, 2023
Atlanta (-1.5 Runs, -125) at A's
Please make it stop! Oakland is going to lose more games than the '64 Mets (120).
Pick: Atlanta (-1.5 Runs, -125)
Texas at Tigers (+150)
This is a great value play.
Detroit has scored an average of 5.7 runs at home over their last seven games with a .372 on-base percentage. Their opponents have batted just .238 against them in Detroit. Detroit is getting better. The Texas bullpen has been a sieve on the road: ERA of 5.31 and a WHIP of 1.494. Detroit has hit .281 as a team lifetime against Nathan Eovaldi with a slugging percentage of .469 and opponents have hit .275 against him in day games this season. Matthew Boyd allowed just one earned run and three hits in his last outing at Kansas City. Texas has hit just .227 as a team lifetime against Boyd.
Pick: Detroit (+150)
Royals at Cards (-180)
When was the last time St. Louis lost a Memorial Day Game at Busch? Like 1950? Adam Wainright gets right today!
Pick: Cards (-180)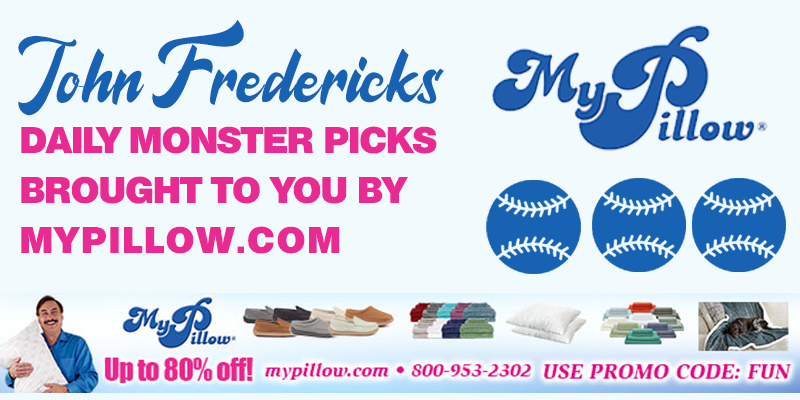 Rays (-130) at Cubs
I'm done betting Stroman and the Cubs are not a playoff team. They dropped four straight.
Pick: Rays (-130)
Pirates at Giants (-145)
I'm betting against Rich Hill every start. He's done. Meanwhile, I'm going with the Giants' new Bay Area Italian Stallion- Anthony DeSlafini
Pick: Giants (-145)
Yanks at Seattle (-135)
After a lousy start, the M's are putting it together, riding a four-game road win streak, and coming home. Play the streaks, and ride the turns, nobody likes a crybaby!
Pick: Seattle (-135)