Japan vs. Sweden Women: Expert Pick and Prediction – August 11, 2023
JAPAN VS. SWEDEN WOMEN: EXPERT PICK AND PREDICTION – August 11, 2023 — After you take out the top-ranked team in the world, what happens next? Sweden gets to find out, as it now has to come off that emotional high and turn around and face Japan.
These two have been the hottest teams in the tournament to date, and it's really a shame that this match is only a quarterfinal. This match could also be a gateway to new horizons, as Japan are the only side remaining in the competition that has previously lifted the trophy, doing so in 2011.
The Japanese still have yet to play from behind, as they took care of Norway with a 3-1 showing that saw them concede their first goal of the tournament. The Nadeshiko still aren't perfect, but they have received incredible play from Hinata Miyazawa.
Sweden would love to find itself in Japan's position, as the Blagult have been the perennial bridesmaids without ever being the bride. Sweden is almost always good enough to make a run to the knockout stage, as it's only failed to make a knockout once in its past 16 major tournaments.
But each time, the Swedes come up just a little short, falling in two finals and three semifinals out of the past six World Cup, Olympic or European championships. Like Japan, they've only allowed one goal in the tournament. Could this be Sweden's moment at last?
Japan vs. Sweden Women – Match Preview
When: Friday, August 11th at 3 a.m. EDT
Where: Eden Park, Auckland, New Zealand
Spread: Japan -0.5/Sweden +0.5
Odds courtesy of DraftKings. Table provided by editorial staff.

Scouting Japan
Japan might be one of the most technical sides in the world, but they are also one of the least physical. The Nadeshiko play a counter-attacking style, wanting to force the opposing side into mistakes and hit them out of position. Spain certainly fell into their trap, giving up three first-half goals on the counter, and taking a 4-0 loss in a match where Japan almost never saw the ball.
In a classic battle of stamina against physicality, the Japanese certainly don't match up in terms of height. In fact, Sweden averages two inches taller across the board, so aerial bombardment is out of the question. Japan's game plan didn't work two years ago in the Olympics, as Sweden dismissed the tiring Japanese 3-1.
That could be a worry here, especially as coach Futoshi Ikeda didn't use his bench against Norway. Memorably, coach Ikeda only opted to make one substitution, which could be problematic against the more aggressive and cohesive Swedes. If Miyazawa and Mina Tanaka can't find space in the defense, Japan will struggle.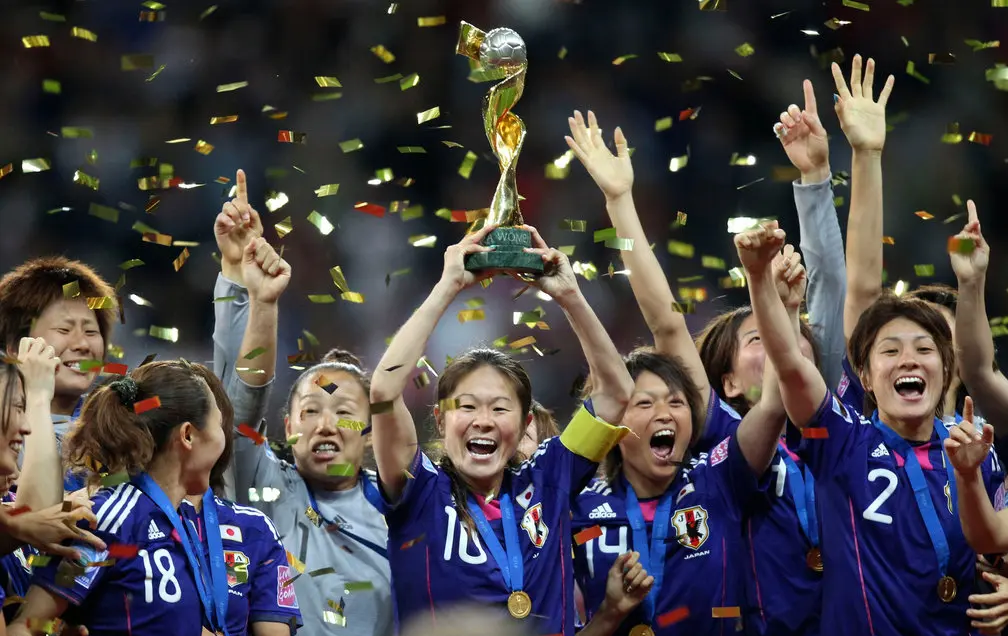 Scouting Sweden
If Japan is a classical concert, Sweden is hard rock. The Japanese have conceded the fewest fouls in the tournament, and don't even have a yellow card to their name. Contrastingly, Sweden has committed the most fouls in the tournament with 58. That is almost three times Japan's current tally. The Swedes are also a defensive side, and they are certainly unafraid to shove a team around when the situation calls for it.
They've also got the edge in height, with striker Fridolina Rolfo standing 5'10 and towering above Japan. That could come into play here if Sweden is able to create set pieces. They won't get many free kicks off Japan's defense, but corners could be a big part of Sweden's strategy. With the likes of Rolfo and Stina Blackstenius up top, plus Amanda Ilestedt in the box on set pieces, Japan might not be able to get anyone in the way of a Swedish header.

Match Bets
Sweden to Advance (+120)
The Swedes' power represents a bad matchup for Japan. The Japanese haven't faced a side that combines defense and strength the way Sweden does, and they will likely have a hard time finding space against what Sweden puts out. The Swedes closed down the United States for their third straight clean sheet, and they know they can win against Japan. They should come in confident.
Both Teams to Score (+105)
This is risky given how good the defenses have been, but I think Japan has enough to find a goal against Sweden, especially as the match unfolds and someone gets desperate. I think a goal on each side makes a lot of sense in the first 60 minutes.
Final Score
The way Sweden plays does not favor Japan's technical style. The Swedes make you earn everything over 90 minutes or more, and that's not really Japan's game. The Nadeshiko already ran out of gas once against Sweden at their Olympics, and I think a repeat might occur here. I'll play Sweden 2, Japan 1 (+1000).

Dan's Picks
Sweden to Advance
Both Teams to Score
Sweden 2-1