NORFOLK, Virginia—
Wow! Here we are! After slogging through a very long 162 game season, betting on over 600 games and losing about $1,000 in $100 units, we are ready go in the playoffs! The slate is wiped clean, we have some new juice and we are rested, tanned and ready to go!
John Fredericks MLB 2023 Playoffs: 0-0 
$0.00 
It's better than opening day! 
Toronto at Twins (-110) 
Yeah, baby we love the Twinks here at home in the land of 1,000 rakes.
The Twins have averaged 7.1 runs per game in their last seven games, while hitting .282 as a team.
Toronto's bullpen has really struggled in September and Toronto's ace, Keven Gausman has faced Minnesotta twice this season with an  ERA of 6.30 in 10 innings against them.
Gausman has been brutal over his career as an underdog. Get this: since 2015; he is just 18-46 as a dog. Let's go with the home team as a slight favorite.
Pick: Twinkies (-110)
Texas at Tampa (-155)
Welcome to the worlds largest cement truck, located in St. Petersburg, FL masquerading as a major league baseball stadium.
Do the Rangers have any starting pitchers for this series? We know they have no semblance of what some may call a bullpen.
Texas barely made the playoffs –Bochy is a has been–after blowing a 2.5 AL West division lead over Houston with four games to go (three for the Astros).
As a result, they are faced with the task of trying to take two of three on the road in laser town against Kevin Cash's 99-win team.
Texas is in a very tough spot here. They open facing Tyler Glasnow, who pitched five shut out innings in his last start and gave up one run in six innings in his only outing against the Rangers.
The Rays are a nightmare in the Trop. Laser show starts now.
Pick: Rays (-155)
Arizona at Brewers (-170)
The D-Backs backed into the wild card, getting swept by Houston at home while the Cubs and Reds spit the bit. The Astros beat their ace, Zac Galen on Friday night.
The team doesn't really hit much, and they are going to get a very hungry Milwaukee club who has been a chronic playoff under-performer of late.
Pick: Brew Crew (-170)
Marlins at Phillies (-155) 
This is going to be a very exciting series. The Marlins have set a MLB record winning percentage of one-run game at 34-13.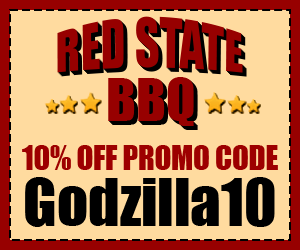 However, their opening starter, Jesus Luzardo has been hammered by the Phillies this season: 12 hits and five runs in 12 innings pitched.
Phils are very tough at the Vet in the playoffs. Good luck beating Zack Wheeler, fish.
Pick: Phils (-155)