By: Peter Kriebel, Contributor
An Offensive Summary
A sign of a good team is when it can win games without playing its best football. The Ravens did just that on Sunday. Sure, a 15-point victory is hardly laying an egg, but there's no doubt Baltimore can do better. Lamar looked sharp throwing the football through the rain, but, on the ground, the team struggled, averaging a measly 3 yards per carry. That number will have to improve for this offense to reach its ceiling. One player who did shine in the run game was center Tyler Linderbaum. He flies off the ball and climbs to the second level with more burst than Kenyan Drake. (I wish I were kidding.) He excelled against the Jets when pulling and executing reach blocks, a comforting sight given his recent Lisfranc injury. He struggled a bit in pass protection early on and was taken to school on multiple reps by Quinnen Williams. As the game proceeded, Linderbaum seemingly settled in, displaying his special ability to anchor against much larger D-linemen.
As a whole, the O-line was lackluster, and a season-ending injury to Ja'Wuan James doesn't help matters. Fortunately, the Ravens' 310-pound Swiss army knife, Patrick Mekari, was available, as always, to step in and keep Lamar upright. But it can't be overstated how huge getting Ronnie Stanley back would be. It wasn't a dominant outing for the offense but the combination of rain and rested starters is enough to earn a pass from me this week. It helps that they managed to come out with the win.
Lamar was dropping dimes in Week 1 🎯@Lj_era8 | @Ravens pic.twitter.com/ZNkkYTnMDT

— NFL (@NFL) September 12, 2022
A Defensive Summary
Baltimore's defense put together a wholeheartedly more impressive performance than the offense. The defensive line was phenomenal. Defensive tackle Justin Madibuke looks to have made "the jump" in year three. Disruption personified, he lived in the Jets' backfield. Next to him, Michael Pierce dominated, collapsing the pocket in the pass game and shedding blocks in the run game The Juggernaut appears to have returned to 2019 form. It's no wonder 33-year-old Justin Houston looked like a premier edge rusher when you consider who the Jets had to deal with on the inside. I shudder to think how good this unit will be when Travis Jones returns.
On the second level, Patrick Queen was flying sideline to sideline snuffing out jet sweeps and perimeter runs. More consistent play from him would go a long way for this defense. Behind him, the Jets' receivers were clamped by the best secondary in the league. Safety Marcus Williams was all over the place, grabbing an interception and erasing potentially explosive plays with physical downhill tackles. Even without Marcus Peters, the Ravens did more than hold their own in coverage. Assuming Peters can come back at a high level, the defense seems well equipped to handle the AFC's high-flying offenses. Kyle Fuller tearing his ACL means preseason rookie standout Pepe Williams will be called on to fill the vacated cornerback slot. Kyle Hamilton was essentially a non-factor and did nothing to ease concerns about him. His straight-line speed is top notch but he's stiff when moving laterally. Hamilton's tackling was a liability in the preseason and again on Sunday when he was juked to the ground by Jets receiver Garrett Wilson. It's still so early but we've yet to see any real flashes from the top pick.
WELCOME TO BALTIMORE @MarcusWilliams ‼

TUNE IN ON CBS. pic.twitter.com/vFGY4oDXZx

— Baltimore Ravens (@Ravens) September 11, 2022
Biggest Concern
The run game. The Jets have a good front seven and they proved it by stymying any rushing attempt by Baltimore. But the Jets aren't the best run defense the Ravens will face this year, especially if they're fortunate enough to make it to the postseason. If J.K. Dobbins isn't ready to truly contribute this year, then this ground game is in trouble. This year's running back room isn't all that much better than last year's geriatric bunch if Dobbins isn't right. If Stanley, Dobbins, and Boyle come back close to their old selves, watch out. If not, Lamar's arm will be shot by November.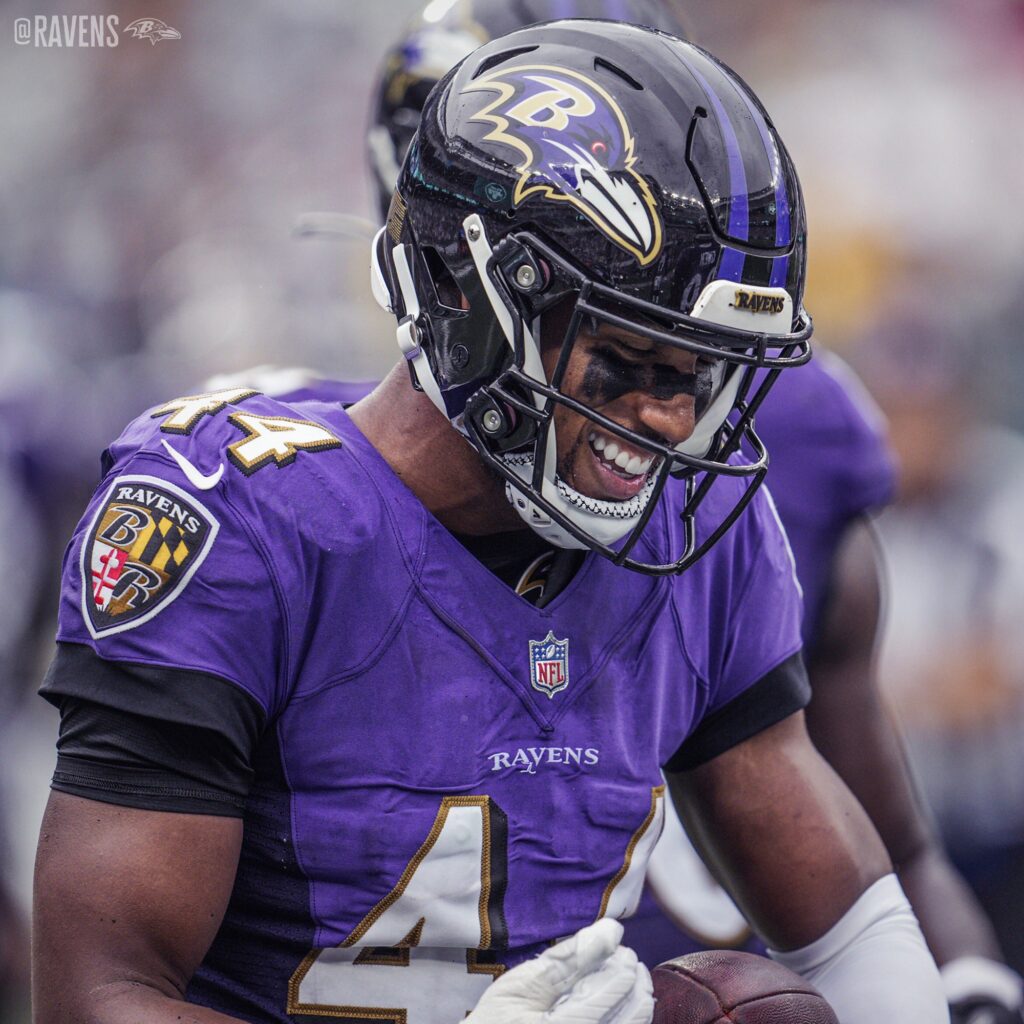 Most Encouraging Sight
The Ravens' weapons. Isiah Likely had a disappointing debut, but I think people are overstating his "drops." If he plays anything like he did in the preseason, the Ravens will have the best tight end duo in the league. Devin Duvernay looked great, showing the ability to separate from defenders, as well as come down with contested catches. Rashod Bateman made the most of his two catches, getting into the endzone on a beautiful 55-yard bomb from Lamar. A true test of the Ravens' skill players will come this week against the Dolphins, whose defensive scheme forces offensive players to make plays after the catch.
Final Grade
If the weather had been clear, I think the Ravens might have beaten the Jets by 30. But we can't grade them on hypotheticals. We only have what they put on the field. And what they put on the field was pretty good. Not great, but solid enough to feel good moving forward. The health of returning players will dictate just how far this team will go.
Grade: B