Ravens at Browns Week 15 Preview
RAVENS AT BROWNS WEEK 15 PREVIEW – Tyler Huntley will be the best quarterback in this game.
The Deshaun Watson NFL fans remember from Houston is gone (for now). In his first start with the Browns, Watson was flustered and it was obvious that the speed of the game overwhelmed him. He took a step forward against the Bengals a week ago, but his play is nowhere near the Pro Bowl level we were accustomed to seeing in Cleveland.
In his defense, Cleveland's weapons are nothing particularly special.
Now it's hardly the sad scene of offensive skill position talent in Baltimore, but aside from the two studs in Chubb and Cooper, they lack playmakers.
Baltimore can win this game if they force it into the hands of Watson. Marlon Humphery had his worst game of the season a week ago, but assuming he bounces back, he can be counted on to erase Cooper.
As for Chubb, the league's best back requires more than one player to corral him. The Ravens' front held Chubb to under 100 yards in their first matchup against Cleveland in October, and doing so again would go a long way to securing a win. The addition of Roquan Smith, acquired in November, should help their chances. 
Ground Game Gains
The Ravens' offense experienced a boost of their own a week ago through the revitalization of the run game.
The success on the ground should continue this week against the Browns' 22nd-ranked rush defense. Everyone has run on the Browns this season, so don't expect some defensive awak
Coming off his first 100-yard game since week 16 of the 2020 season, J.K. Dobbins will look to continue his conquest to prove that this time, he's really back. If the Ravens' run game continues its success against the Browns, I'd love to see an efficient play-action game off of it.
For as imposing as Greg Roman's run game has been throughout his tenure in Baltimore, his marriage of the passing game with that success on the ground has been disappointing. When the ground game is humming, Baltimore should have San Francisco-esque success in the play-action passing game.
Instead, Roman is quick to empty it out and trust his renowned passing scheme. The same scheme that imploded in the 2019 playoffs, the same one that held them back from reaching the AFC championship the following season, and the same one that will likely rob us of another season of Lamar Jackson's prime. 
That was cheerful. Now here's some more good news:
David Ojabo will make his NFL debut against the Browns. The former top-15 prospect, who tore his Achilles at his pro day, is ready to show why his draft day slide stopped at pick 45.
We're seeing more and more that Achilles injuries really only sideline players for half a year. This is different than an ACL injury, which can have lingering effects for multiple seasons. Just think about how quickly Tyus Bowser recovered from his Achilles tear compared to the grueling recovery process J.K. Dobbins has had to endure.
Ojabo is a true speed-rusher who can dip around the edge and close on the quarterback in the blink of an eye. If he is as advertised, Baltimore might finally be able to generate pressure rushing only four.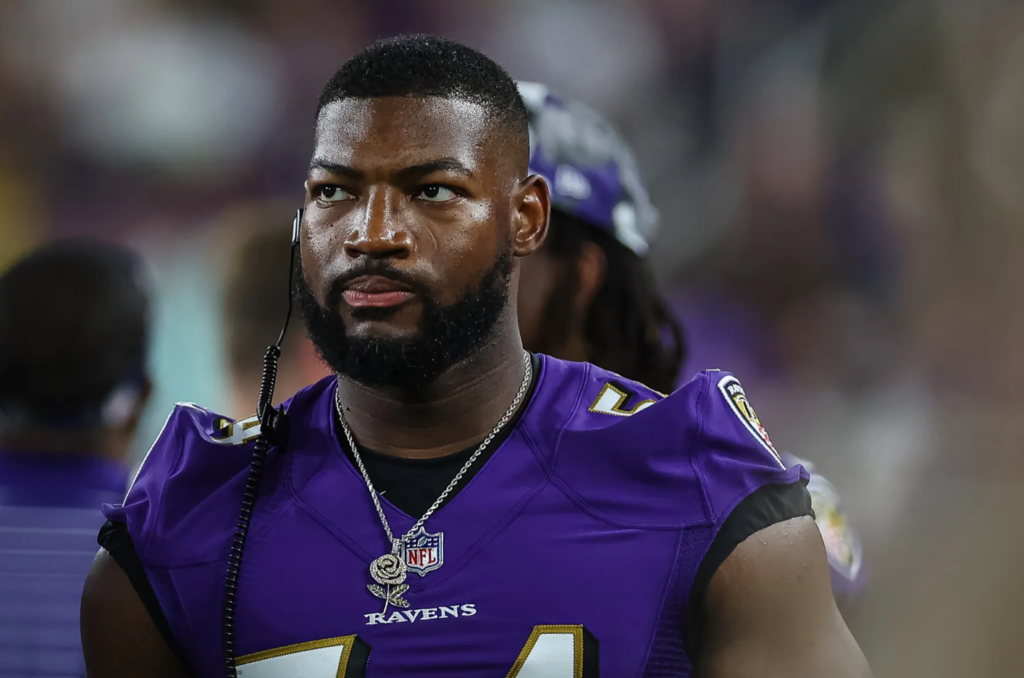 Same Teams, New Faces
For all the potential points to draw from these teams' week five matchup, it must be pointed out that both look totally different. Neither of the two quarterbacks who started in that game will be playing in this one, and Baltimore's defense was statistically among the league's worst.
Baltimore knows its strength is running the ball. It's facing a defense whose greatest weakness is its ability to defend it. If Baltimore gets pass-happy and gives Myles Garrett an opportunity to win this game, rest assured he will. If they play sound, turnover-free offense to complement their defense, they'll win this game.
With 10 wins on the horizon and a division title essentially on the line, Baltimore gets the job done in a defensive, low-scoring game in Cleveland.
Final Score
Ravens 20, Browns 17