By: Nate Perry
We're coming off an absolutely massive prop hit with Josh Allen doing exactly what we thought: moving the rock with his legs to the tune of 56 yards, which easily covered any line you could've gotten for rushing. Let's keep that same energy as we move into a stacked weekend of wrecked bets, playboy. 
But first, a short intro. This is going to be a weekly column in which I, #NoPickNate, walk you through some of my more bizarre and eclectic betting interests that never seem to make it into the weekly columns. Some of this will be story time, some of it may be educational, and all of it will force you to take a shower. If I'm #NoPickNate in our weekly NFL column, this is the place where you're going to be saying #NateNeedsHelp.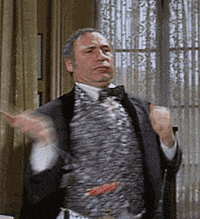 I'm going to walk you through my only Heisman Trophy bet for the season thus far, my two Super Bowl futures, why William Byron is an awesome flyer to take home the NASCAR Cup Championship, and The Max Home Experiment. This is but a small peek into how I view things, and I am not even going to discuss the absolute shit ton of bets I made leading into the NFL season. Why? Because they're boring. Anybody can tell you the Bears won't win six games this Christmas. 
The Hottest Heisman Take
Braelon Allen is my new favorite player in college football. Dude only toted it 14 times for Wisconsin against lowly Illinois State and still racked up 148 yards and 2 TDs. We love that. Guy is an absolute machine and plays for a ranked Power 5 school that figures to run the ball for upwards of 60% of their plays. Last year he averaged over 7 yards per carry, and absolutely balled as a freshman. Everybody and anyone will tell you that the smart play for Heisman winners is quarterbacks, and they're right. Jack actually wrote a very smart column breaking that down. But I'm not interested in that. There's a reason Jack is always broke. Let's have some fun this season. Get out the popcorn, pop a beer, and watch Braelon Allen run the damn rock. I managed to snag him before the season at 60/1, and he's still widely available at most shops for 50/1. Take some pizza money and throw it on him. I guarantee it'll be more fun than betting Bryce Young at 3/1. Bet Braelon Allen to win the Heisman at 50/1.
BRAELON ALLEN 90 YARDS TO THE HOUSE!!!! 🔥🔥 #Badgers pic.twitter.com/37dEVQ2qGy

— 𝗙𝗢𝗟𝗟𝗢𝗪 @𝗙𝗧𝗕𝗲𝗮𝗿𝗱𝟳 (@FTBeard7) September 3, 2022
Super Bowl Shakeup 
On to my Super Bowl futures. I have no business advocating for these picks and I'm not even sure I recommend you bet them. This is just me getting some things off my chest. First of all, I am absolutely all in on the Jags. I have a bet on them to win the AFC South and knock off the fraud Titans. I also bet them to win the Super Bowl. They are upwards of 100/1 anywhere you would want to bet them, and they should be. There are a ton of questions here, but I think they're getting some things figured out. Getting Urban Meyer out of there last season was the first step towards improving the team, and getting Doug Pederson in to lead them is going to be absolutely massive. Pederson made Wentz look like an MVP before he was injured in 2018, and then all he did was coach Nick Foles into winning the Super Bowl. I will not entertain anyone telling me that Wentz or Foles are more talented than T-Law, so don't even try. What I'm looking for with my dumb long shot bets that are almost certainly getting wheeled into week 1 dead on arrival is this: second year starters who could make a massive jump (see: Mahomes, Patrick) and a good coaching staff. Sure, there are other teams that could fit this bill, but give me the Jets and Jags at north of 100/1 for some beer money and let's have ourselves a time when one of them sneaks into the playoffs. Bet Jaguars to make playoffs +450. Bet Jets to make playoffs +700.
#NASCARNate
I think William Byron is about to light these fools up in the NASCAR playoffs. He won twice early in the season and seemed to be taking it easy after essentially locking up a playoff spot. NASCAR twitter led by the awesome Nick Giffen (@RotoDoc) seems to think he was the test car for his racing team, but now they'll be pulling out all the stops to try and take home the end of the year hardware. He's around 20/1 for this bet and you'll have a sweat through October. Additionally, it will be an outlet when your fantasy team sucks again this year and you need to find a new hobby that doesn't involve wanting to assault your television. Bet William Byron to Win NASCAR Cup at +1200
Hot for Homa
Let's talk about the Masters right quick. Do yourself a favor and get down on Max Homa. I woke up very hungover a couple months ago and was desperately searching for something to look forward to as I navigated my way past potential panic attacks. Enter Max Homa. Get this line because it is absolutely plummeting at some places. I secured 80/1 in my bleary-eyed daze in late July, and his odds are still moving down. 60/1ish is the market consensus nowadays and I expect that to keep going down until he settles around 40-50/1. There's something special going on with that guy and it's only a matter of time before he takes down a major. I'm hopping on the bandwagon with this man and you should too. Bet Max Home to win The Masters +8000
Max Homa cards a fantastic second-round 62, capping it off with a dart from 233 yards out to a few feet from the cup on the 18th. 🎯

📺: Golf Channel and @peacockTV
💻: https://t.co/qCMRFy4oWZ pic.twitter.com/l0UHIWj0s1

— Golf Channel (@GolfChannel) August 26, 2022
Keep your eyes peeled for the NFL picks column which will feature my weekly six-pack of plays for Saturday and our analysis for every NFL game.
Let's get those winners.